This post might include affiliate links for products that I know and LOVE!
My husband and I do our best to make date night a priority. We usually take one night a week and spend it on "us". We are introverts who rarely go out of the house for date nights, so it's usually a special dinner and binge-watching our favorite TV show (Our current favorite is Dr. Who!). While these times are special, sometimes we want something a little out of the ordinary.
Cue Date Night in Box. Date Night in Box sends you a fun date once a month that is SURE to be different than the usual. We had the pleasure of reviewing February's box so you can take a peek at what this subscription offers. We had so much fun and we really connected on a deeper level than usual.
This month's box was called, "Delivered with Love" and it had a European theme. I decided to go all out and set the stage for a great night by making the French recipes they suggested. Each month has themed recipes you can find on their website, so if you are at a loss for dinner ideas, they've got you covered!
We started our evening with a charcuterie board. Our board was comprised of: Toasted baguette, prosciutto wrapped panini cheese, gouda cheese, brie cheese topped with walnuts and apricot jam and crackers. This was our first charcuterie board and it made us feel so very fancy!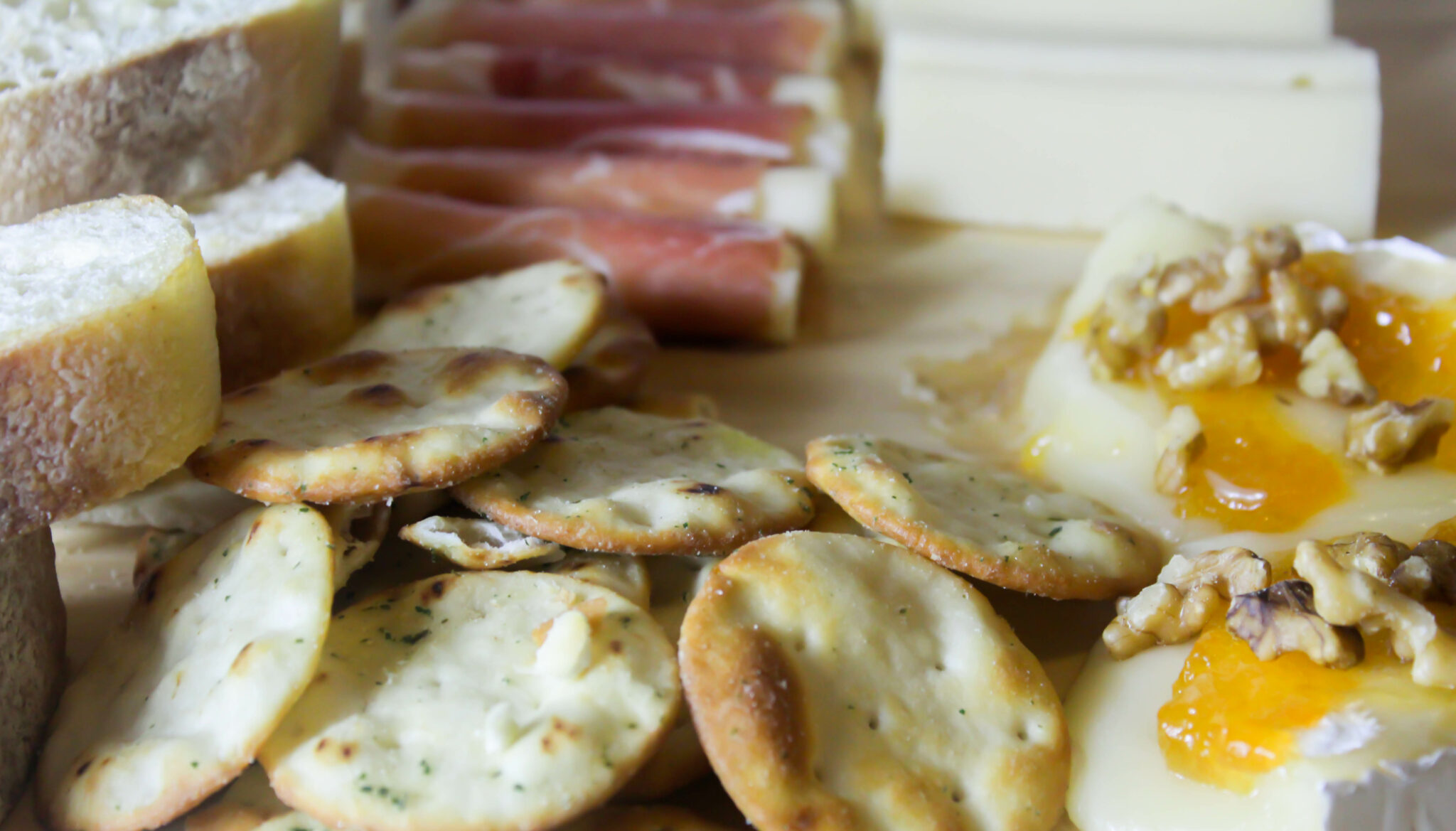 Our main course was ratatouille. Again, something we had never tried before. We actually created our main course together, each customizing our own piece of bread.  My husband rarely cooks, so he appreciated how easy the recipes were to put together!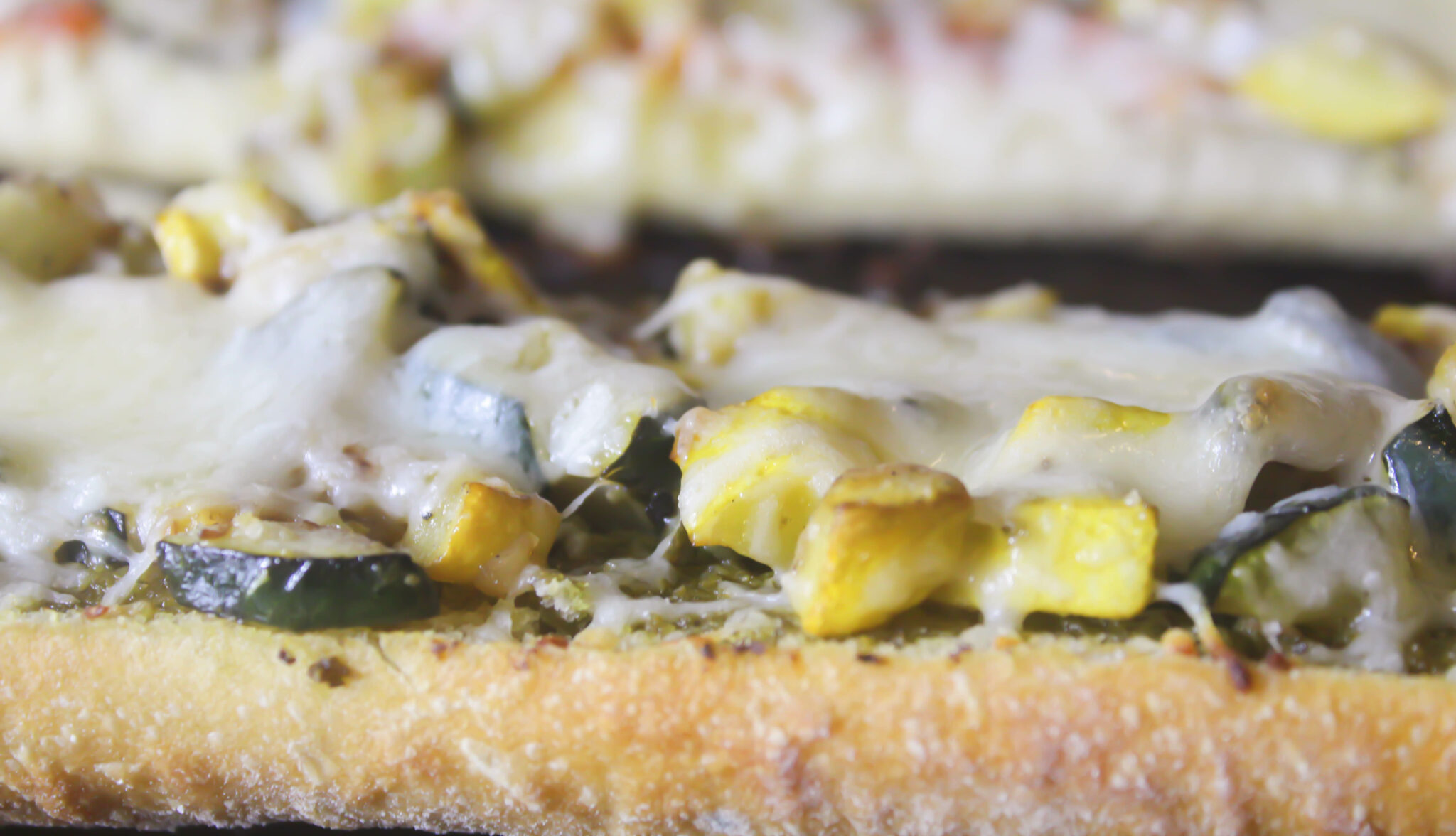 After we were done cooking our meal, we moved on to our activity for the night. Tonight's date was set in 1920's France and included an escape room game with a romantic twist! My husband and I were two lovers, separated by distance. We had to solve the clues to find where to meet up to exchange our love letters. The fun thing about this date was that we were able to write each other REAL love letters, so we had a cute little souvenir of the night. The escape room was fun without being too easy. We were stumped quite a few times and had to refer to the hints that Date Night In graciously gave us on their website. Thank goodness for that or we'd be lost in 1920's translation for life!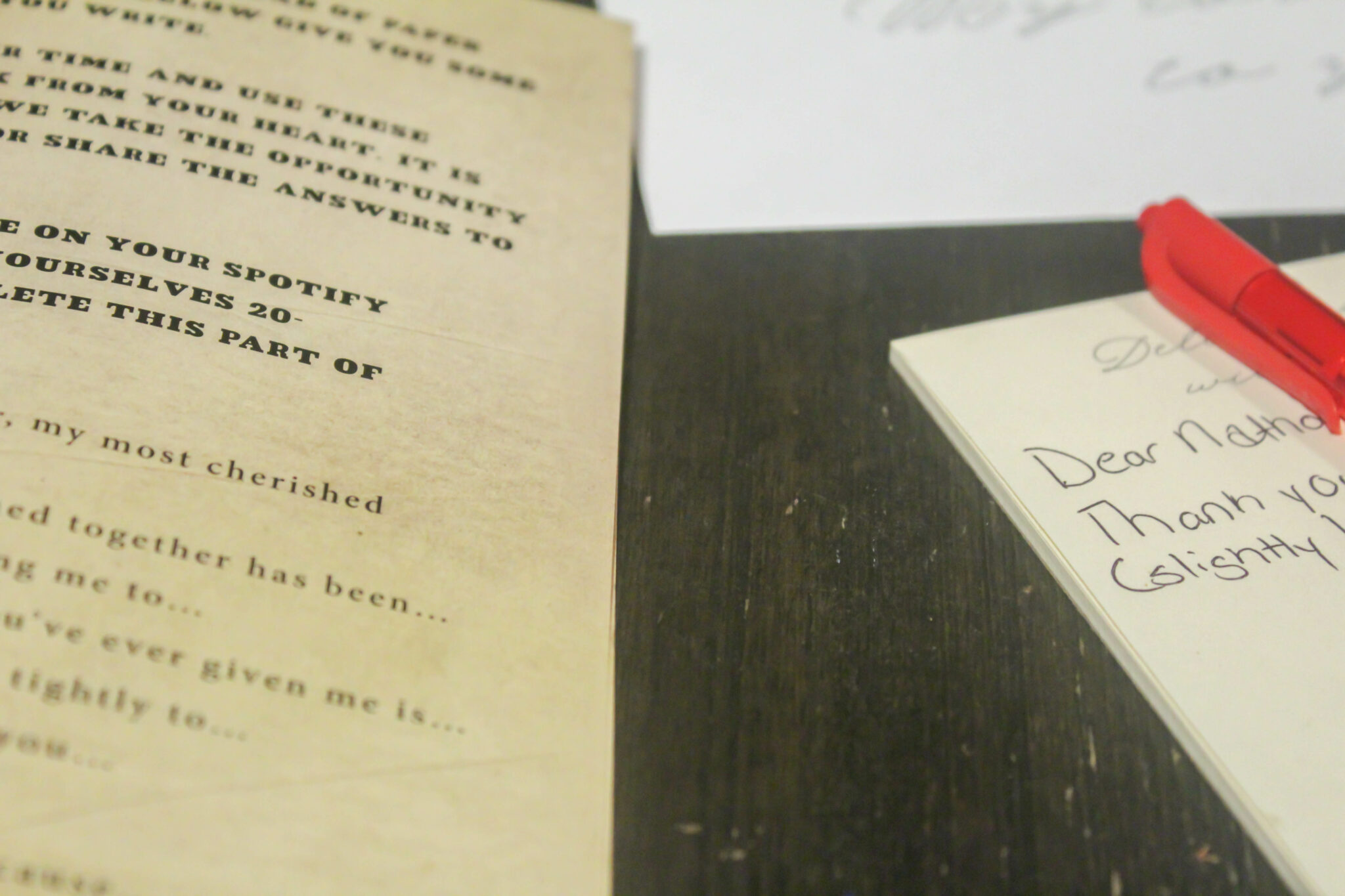 Before the game started, we found out each others love language through the provided quiz. This was a great way to learn how to connect with my husband better and in a way that means the most to him! Words of affirmation are my love language, as we found out in our love language quiz, so this night was very meaningful to me. Nathon's love language is actually presents and words of affirmation rank pretty low, but Date Night In Box gave us some pretty great topic suggestions, so he survived. 🙂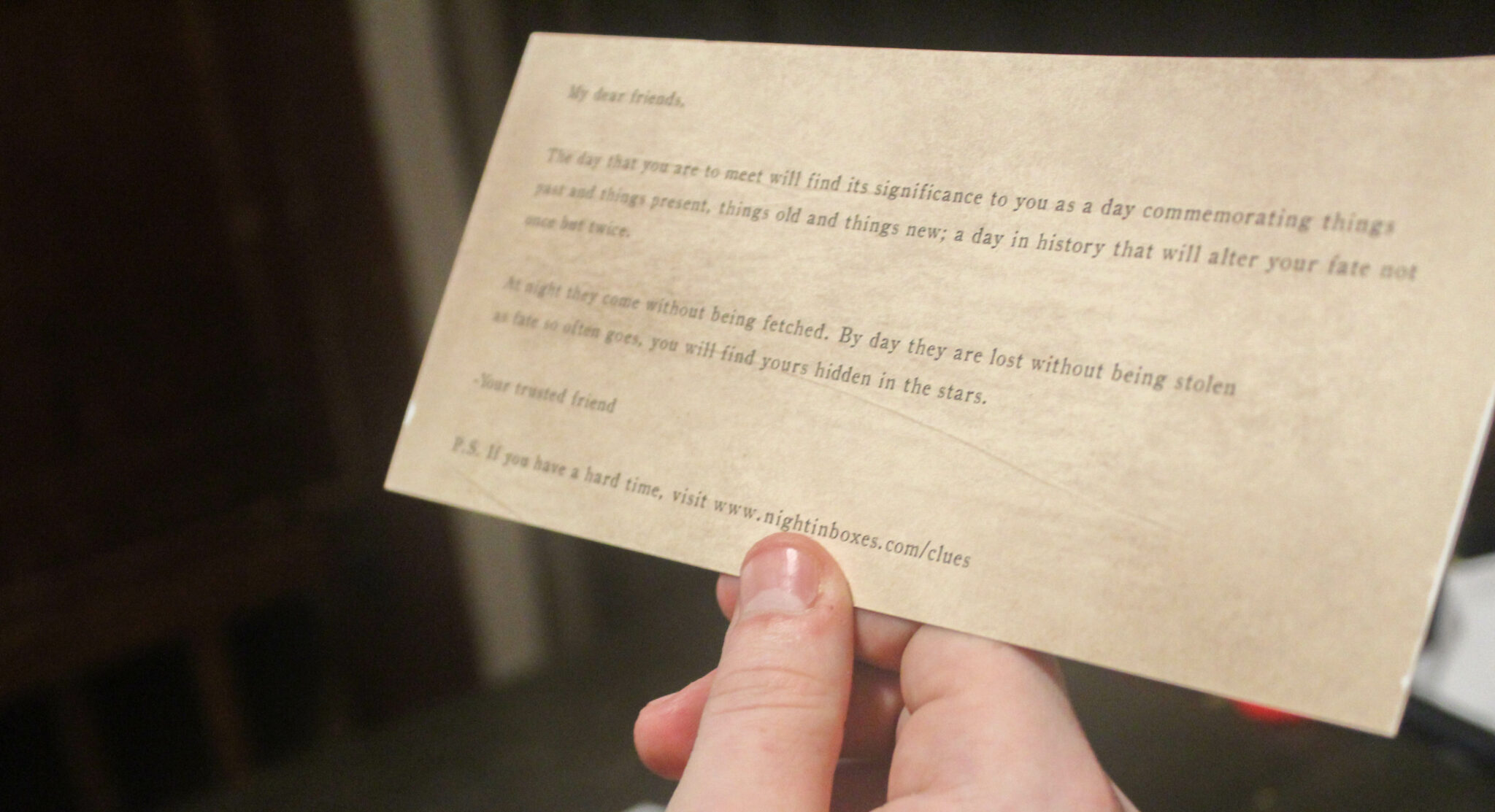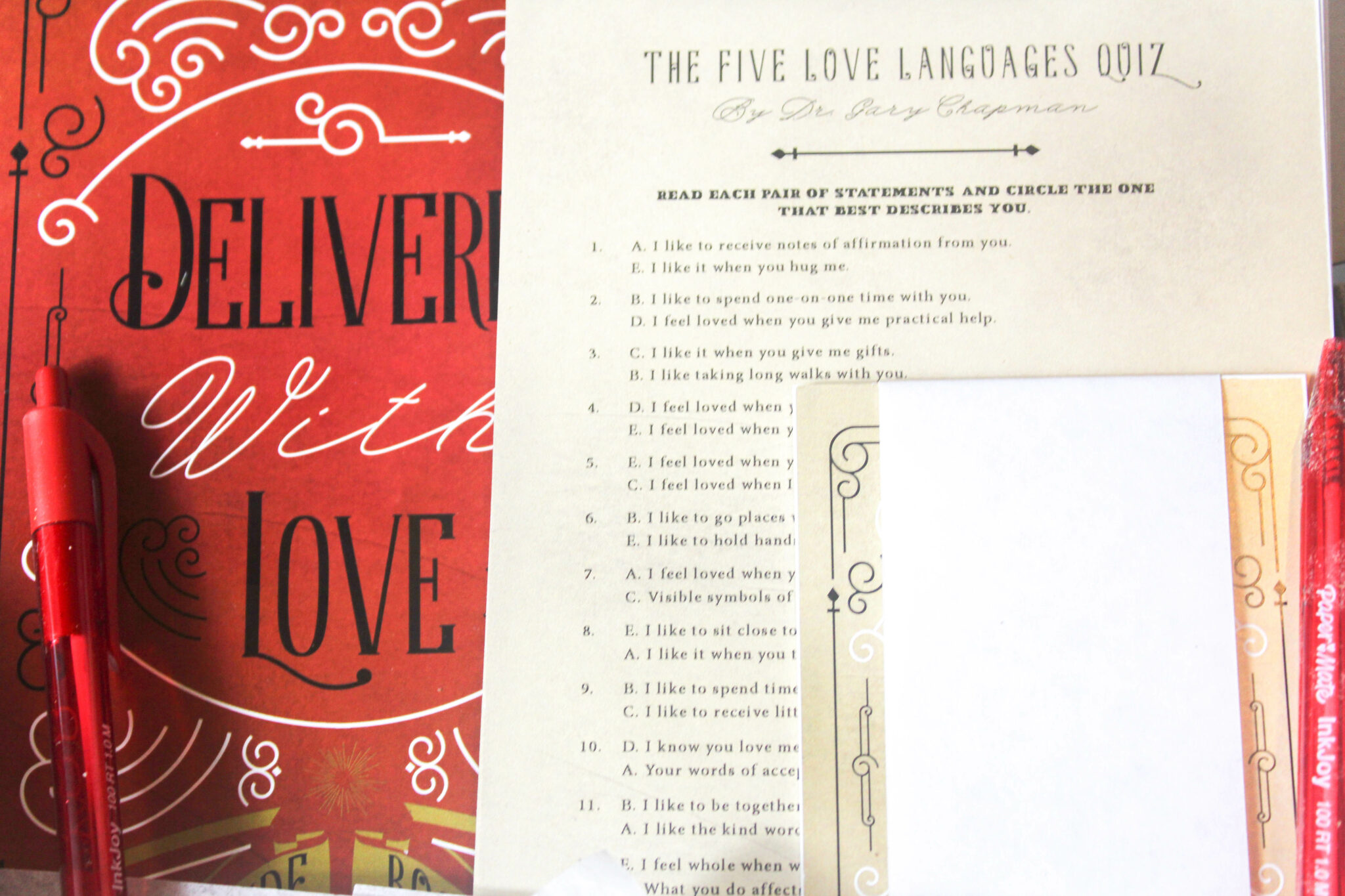 This date night was SO much fun. It got us out of our rut (Nate says it's "routine" and not to diss our dates like that!), it helped us learn something new about each other. We laughed so much and had a blast teaming together to solve our escape room! Here are a couple of candid shots. 🙂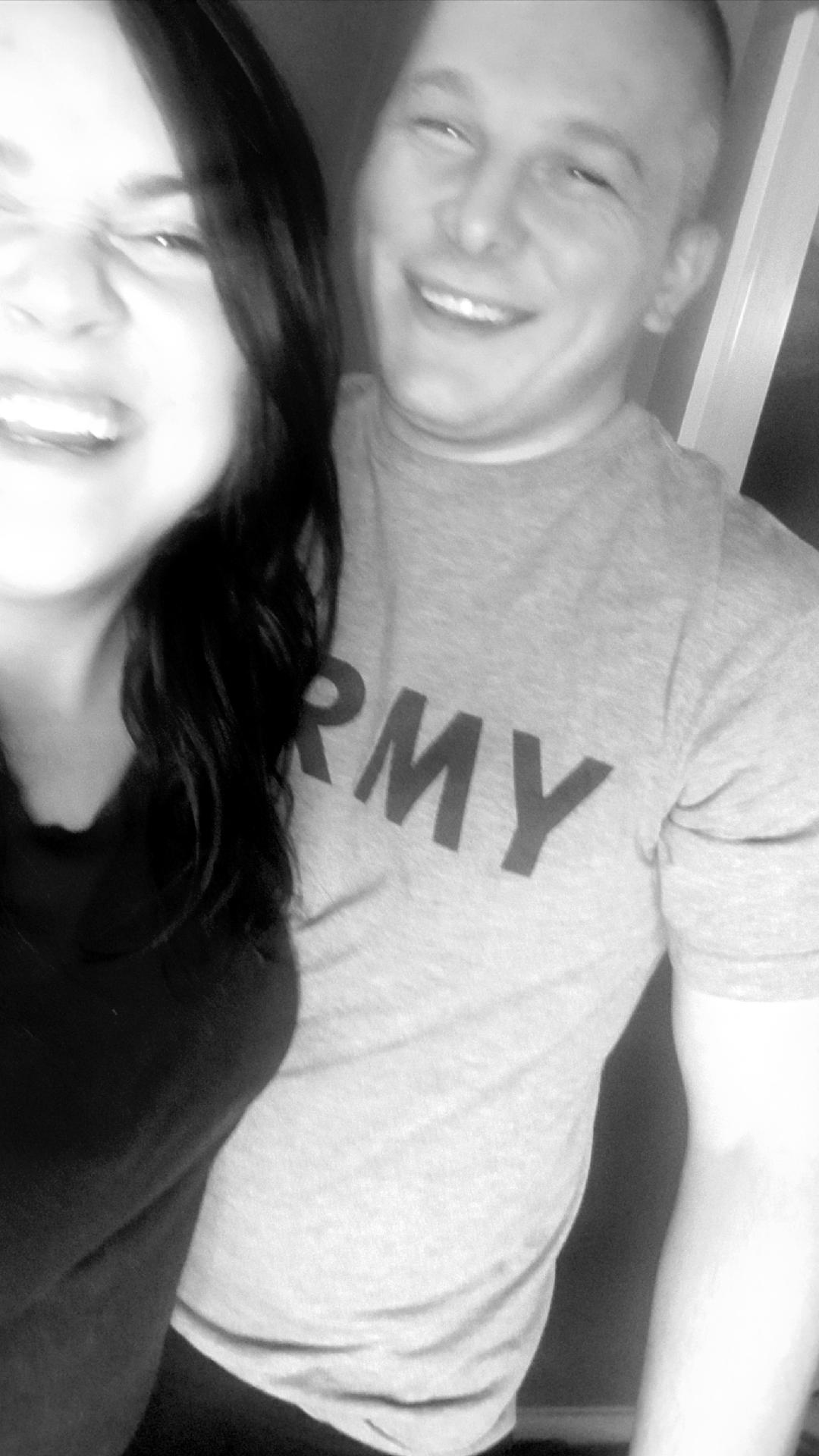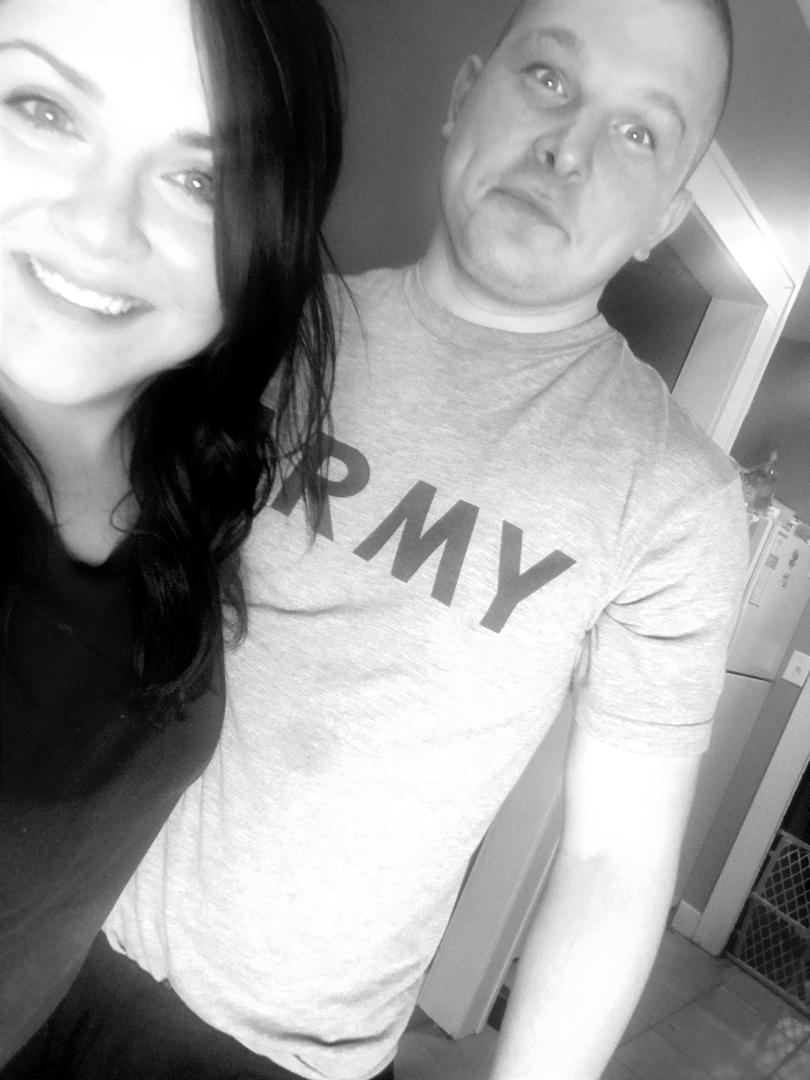 Date Night In Box subscriptions start at $34.99, which is less than a nice dinner, movie and babysitter in my area! Plus, the fact that the perfect date is already curated for me? Priceless. 🙂
*I received this box in exchange for my honest review. All opinions are my own.