This post might include affiliate links for products that I know and LOVE!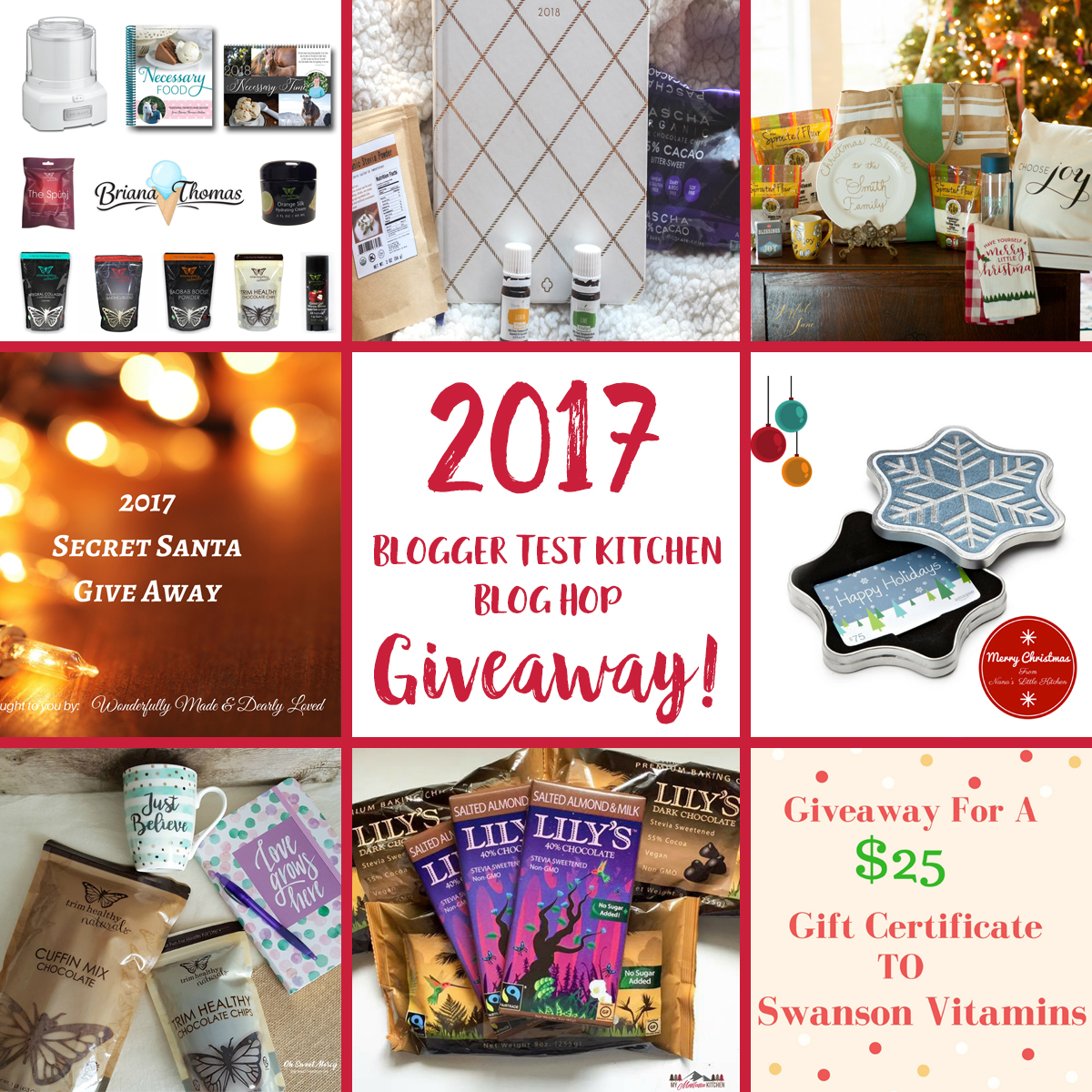 Briana Thomas // Grace-Filled Homemaking // Joyful Jane
Wonderfully Made & Dearly Loved // Nana's Little Kitchen
Oh Sweet Mercy // My Montana Kitchen // My Table of Three
Tis' the season for joy, good tidings, and awesome giveaways from a few of my blogging friends and I! 🙂 Over at the THM Bloggers Test Kitchen, vetted THM's like myself post our recipes and tips for a healthier life. It's a great page to follow because it's all your favorite THM bloggers in one place. You'll find so many great recipes to try in 2018! We have some awesome things planned for all of you!
There are 8 giveaways going on right now. Here's what I'm giving away!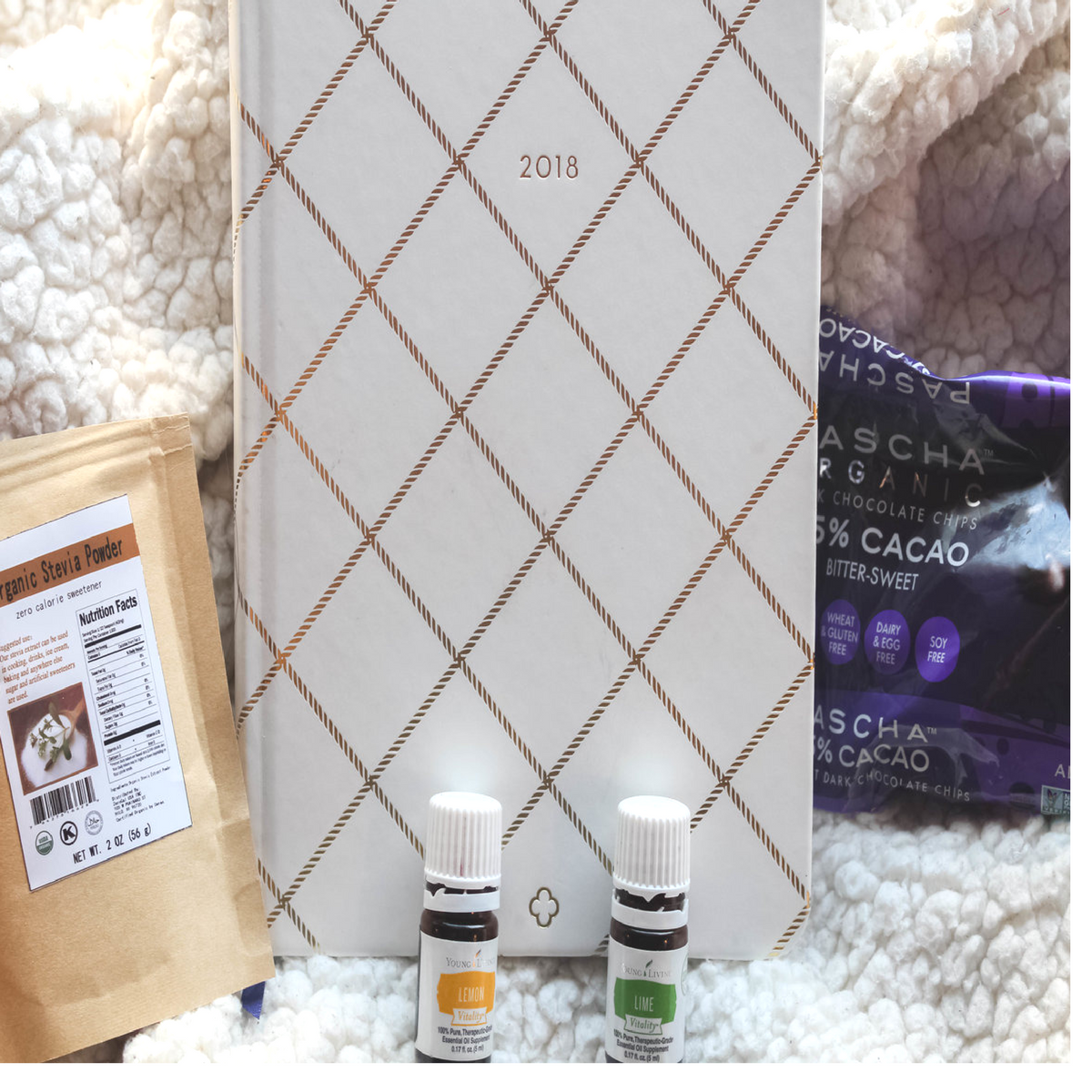 Here's a bit more information on each item: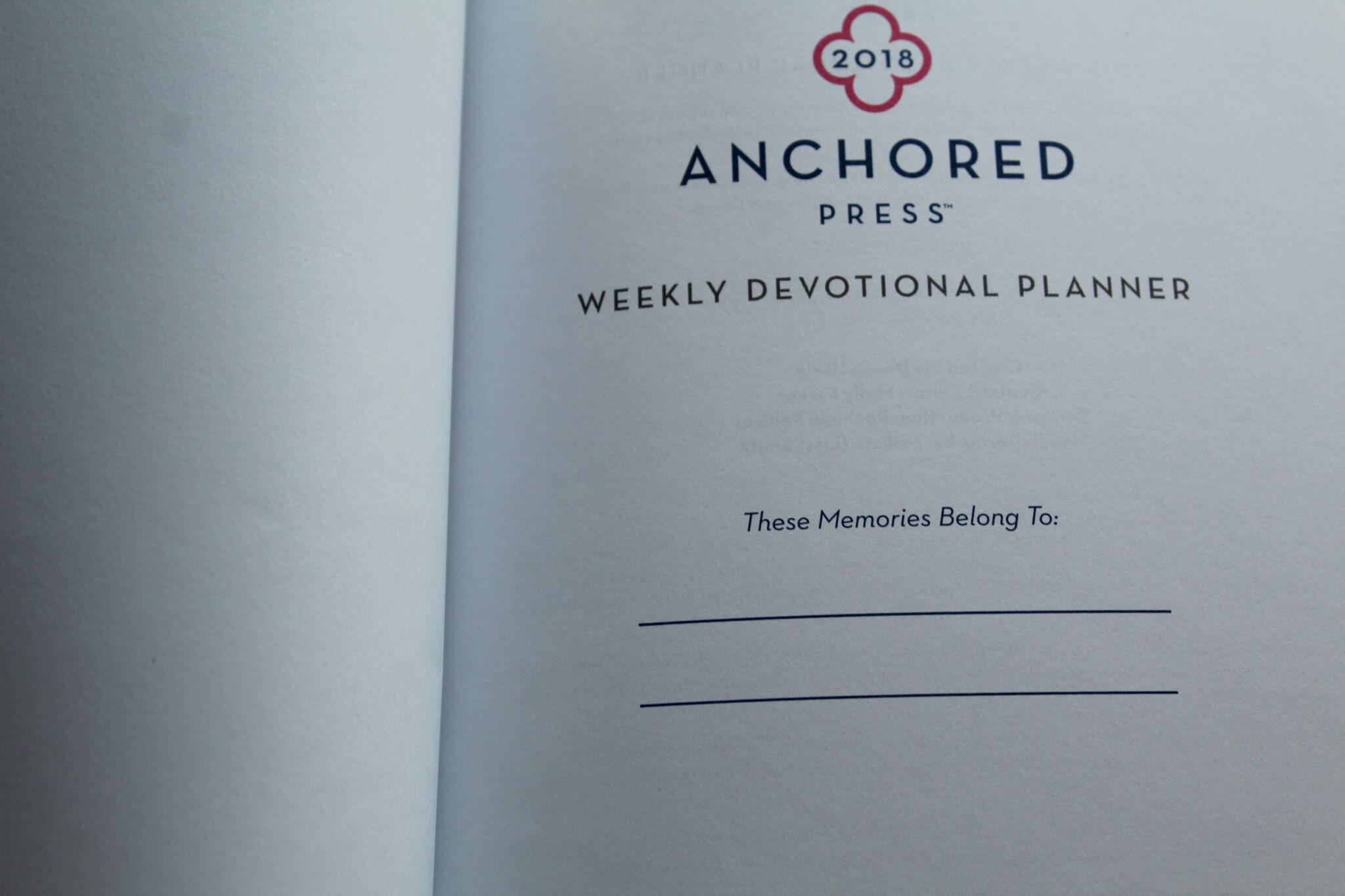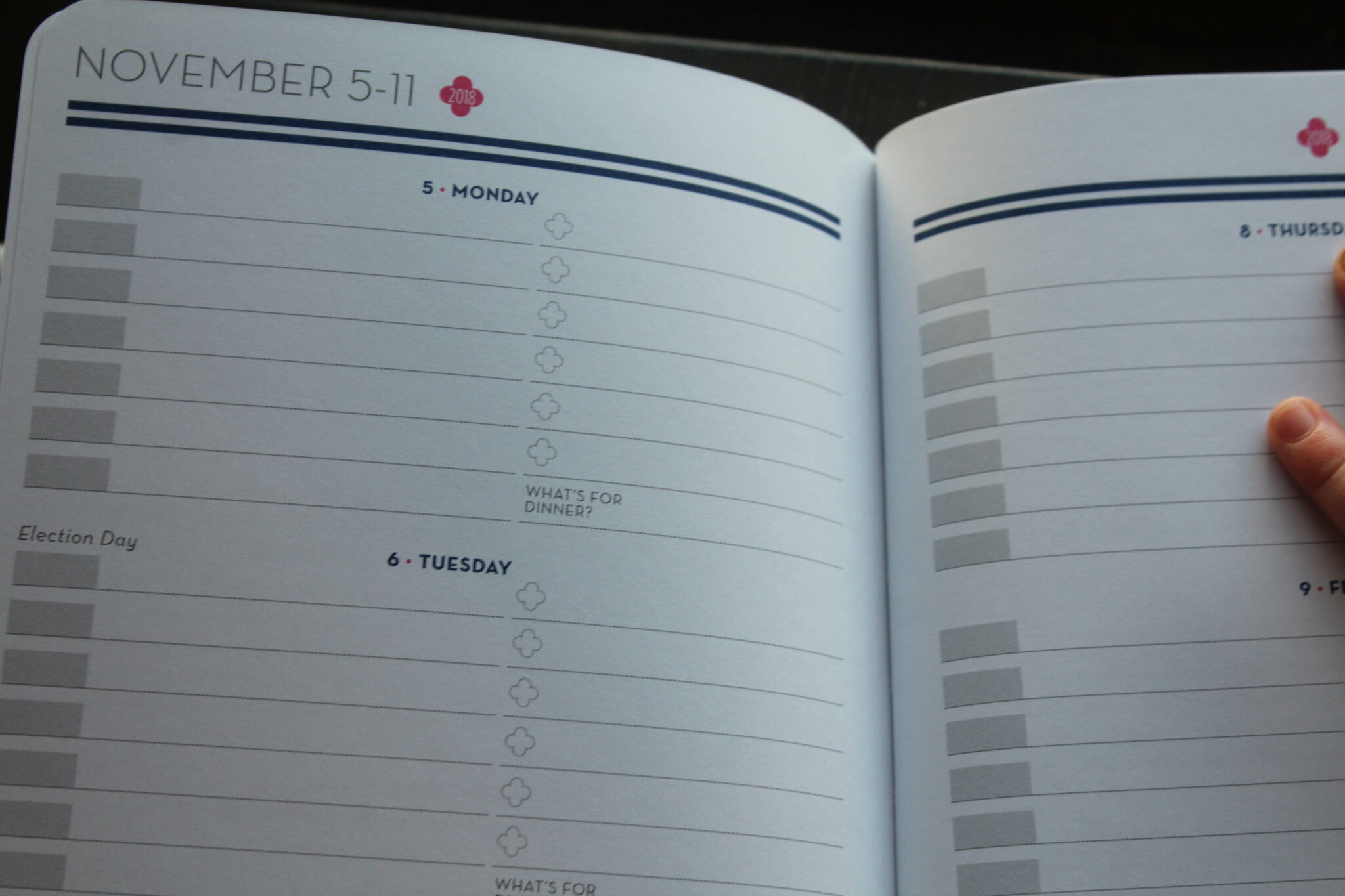 This Anchored Press Planner  is a Christian Planner designed to help you focus your days on what truly matters. Each week has a devotional and the pages are filled with Scripture verses. I'm actually a contributor to this year's planner, so you'll get to read a devotional from me! I'm so excited to give this to one of you! It has truly made such a difference in my life.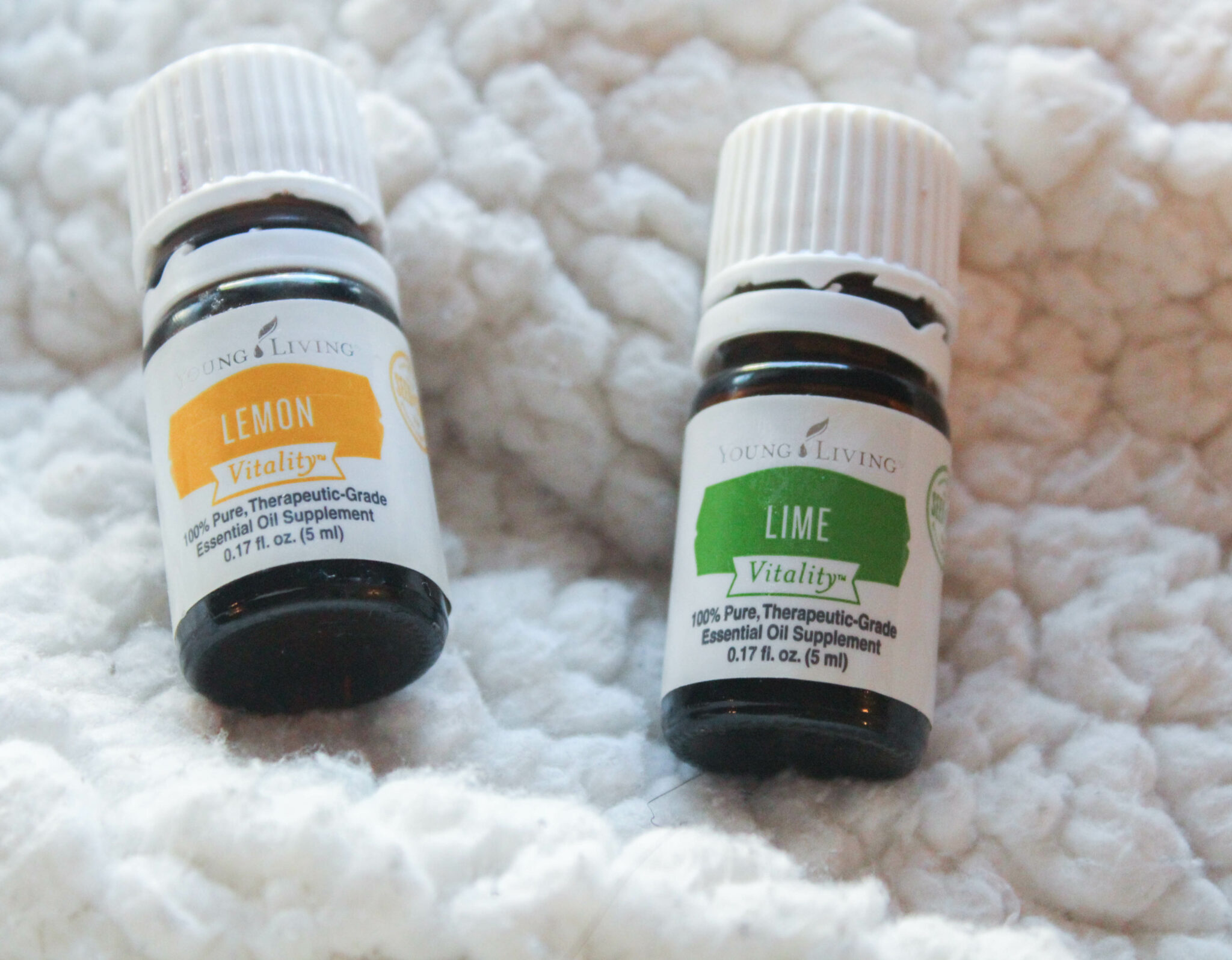 Young Living has a great line of "Vitality" oils. These oils are safe for you to put in your drinks, food, etc. This is the ONLY brand that I'll consume as they are high-quality and food grade! I'm giving away one Lemon and one Lime Vitality oil. If you aren't comfortable ingesting any oil, you can also apply these topically or diffuse them. 🙂 Want to learn about Young Living deals and get exclusive info? Check out my Mom's Facebook group! 
This is my favorite kind of pure Stevia extract powder! It literally has no bitter aftertaste and it requires about 1/27th of a teaspoon to sweeten things. It is cost-effective as well.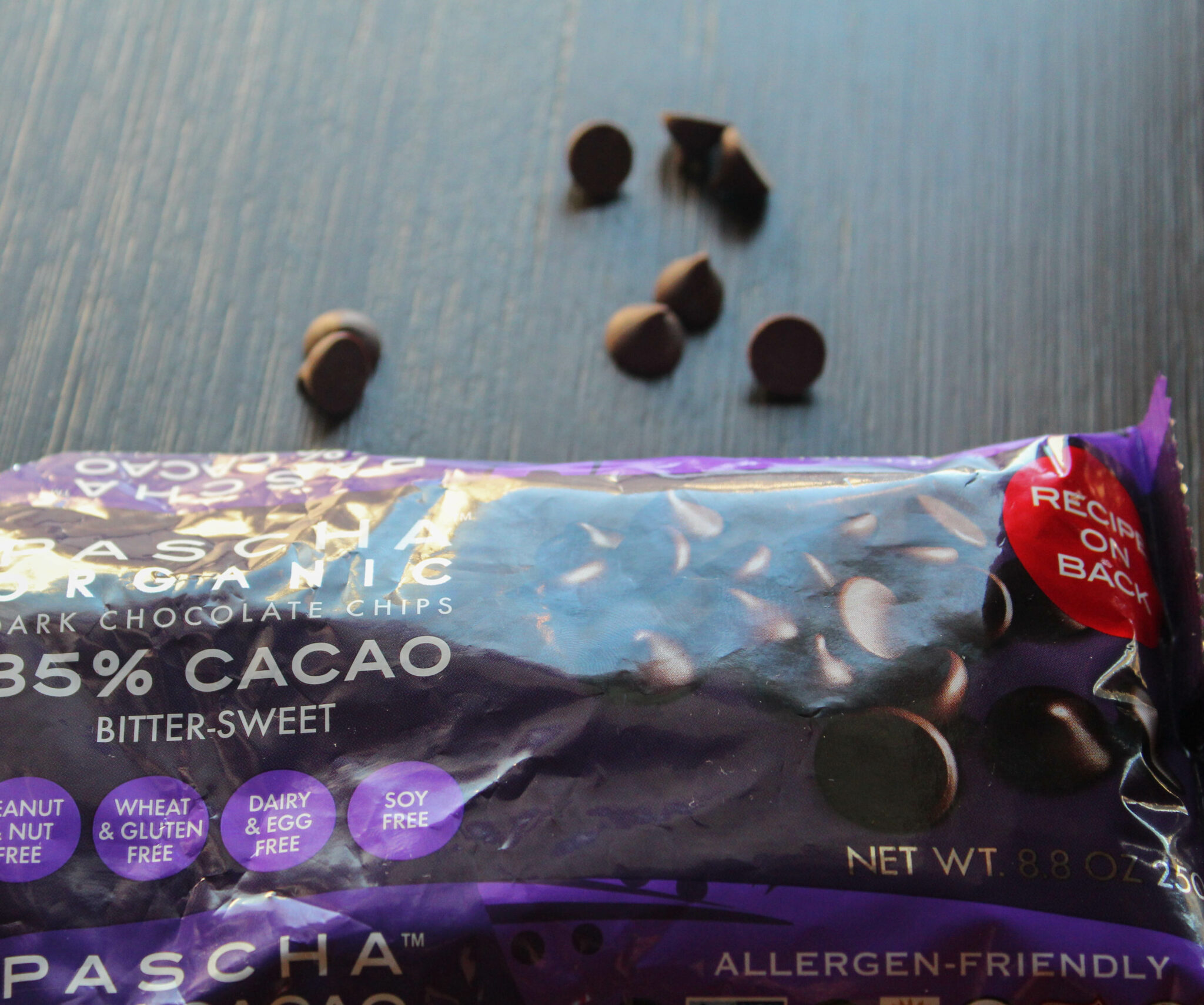 I'm giving away a bag of Pascha 85% chocolate chips. They are so good! 🙂 I had never seen 85% chocolate made into chips before, so this is a welcome treat. I use mine to top ice cream, in muffin in mugs and more.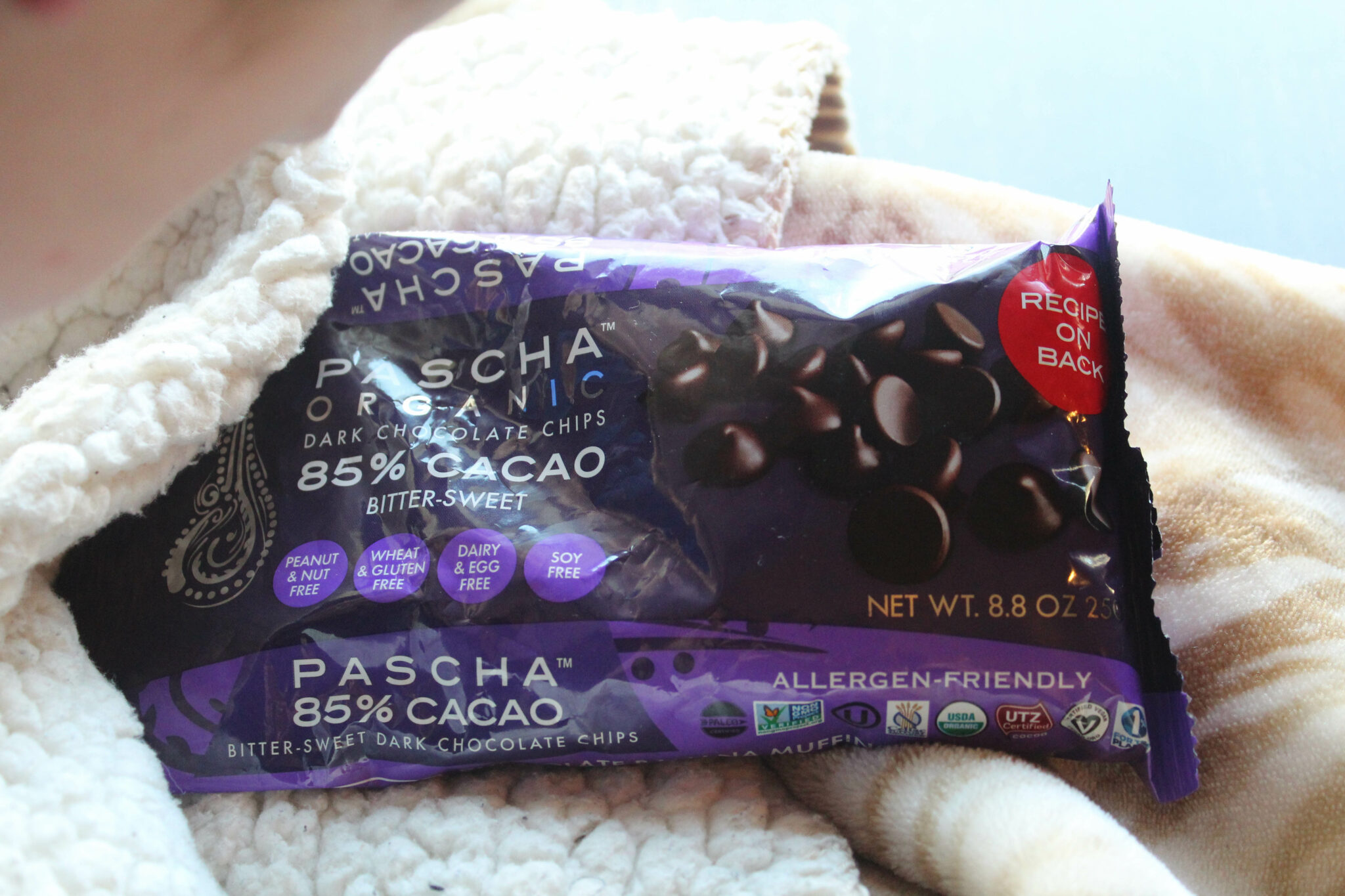 Dear prize winner, hide your chocolate from your little ones. See picture above for example of chocolate stalking toddler! 🙂
Enter my giveaway below, then check out the other awesome giveaways!
*This giveaway will run from Dec 14  – Dec 21 (12 AM EST). USA friends only please due to shipping rates. 🙂 I will email the winner and that person has 48 hours to get back to me!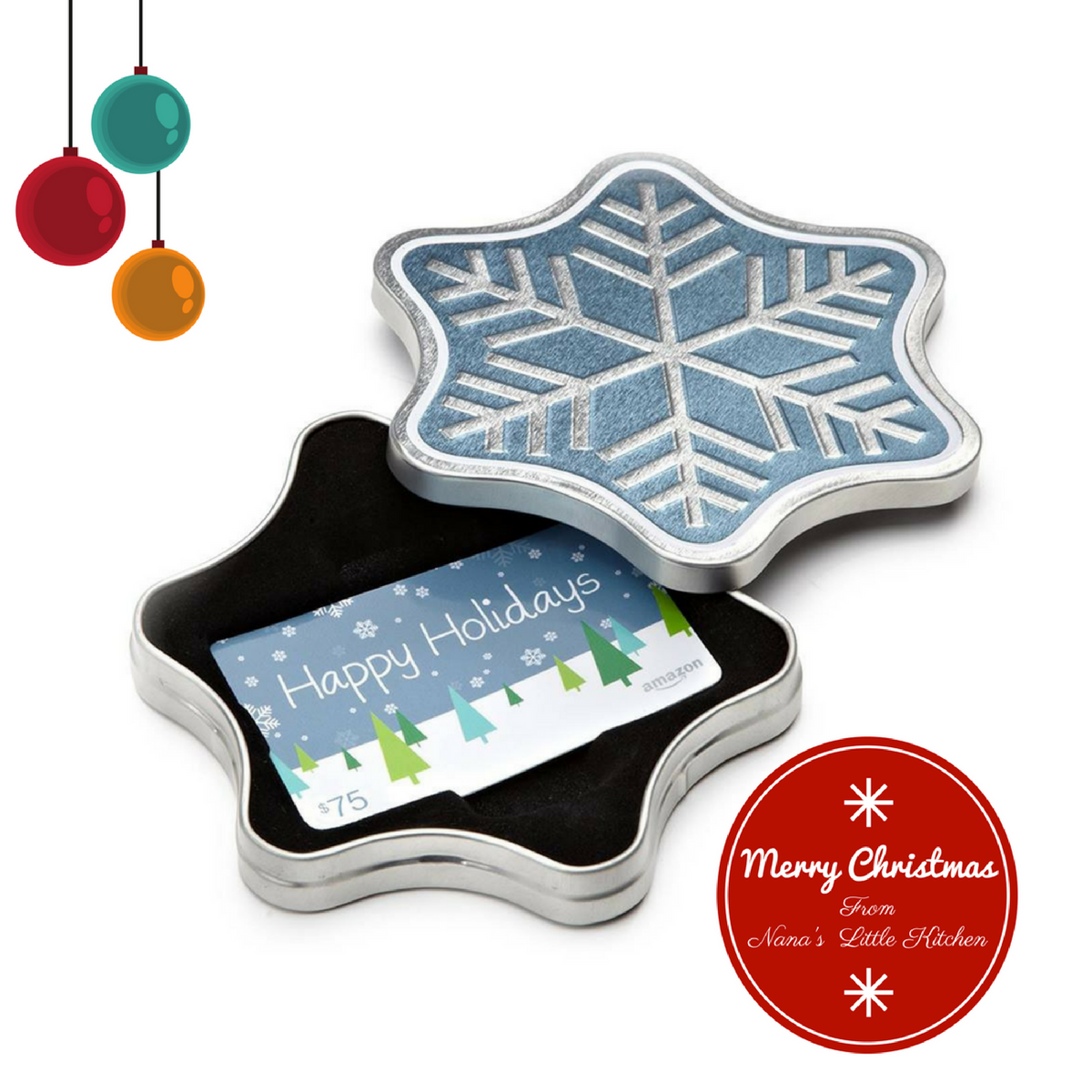 Nana's Little Kitchen is serving up solid THM Friendly Southern dishes to help you on your Trim Healthy Mama journey. Teresia is sharing classic recipes that are satisfying, delicious, and nutritious to help you weave this fantastic diet plan into the fabric of a healthy life. Click here to enter Teresia's giveaway for a chance to win  $75 Amazon gift card!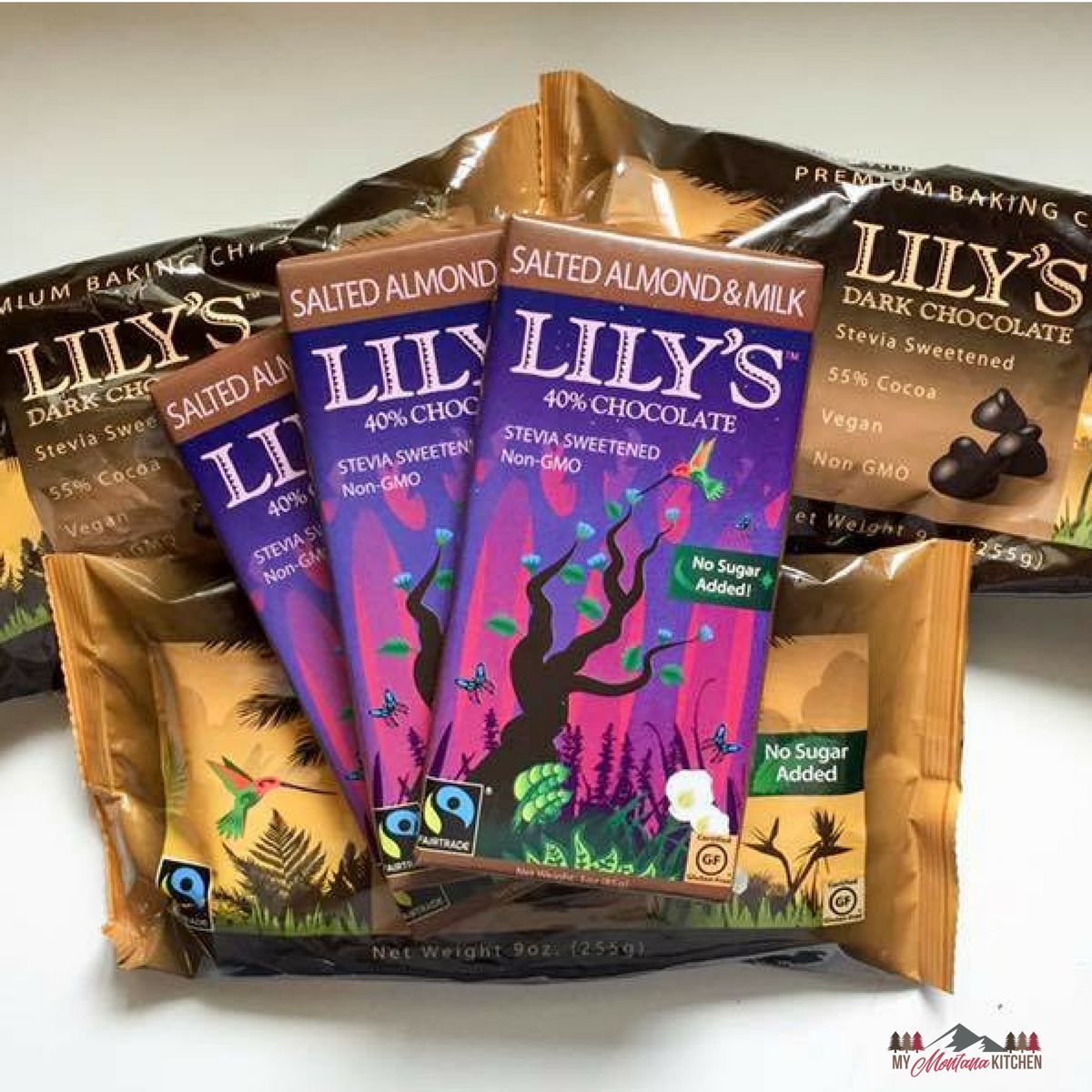 Sarah says, " Welcome to My Montana Kitchen! I live in Western Montana and I love creating new and healthy recipes to share with my readers! Many of my recipes are low carb, some are healthy carbs, and all are sugar free and Trim Healthy Mama Friendly! Click here to enter Sarah's giveaway!"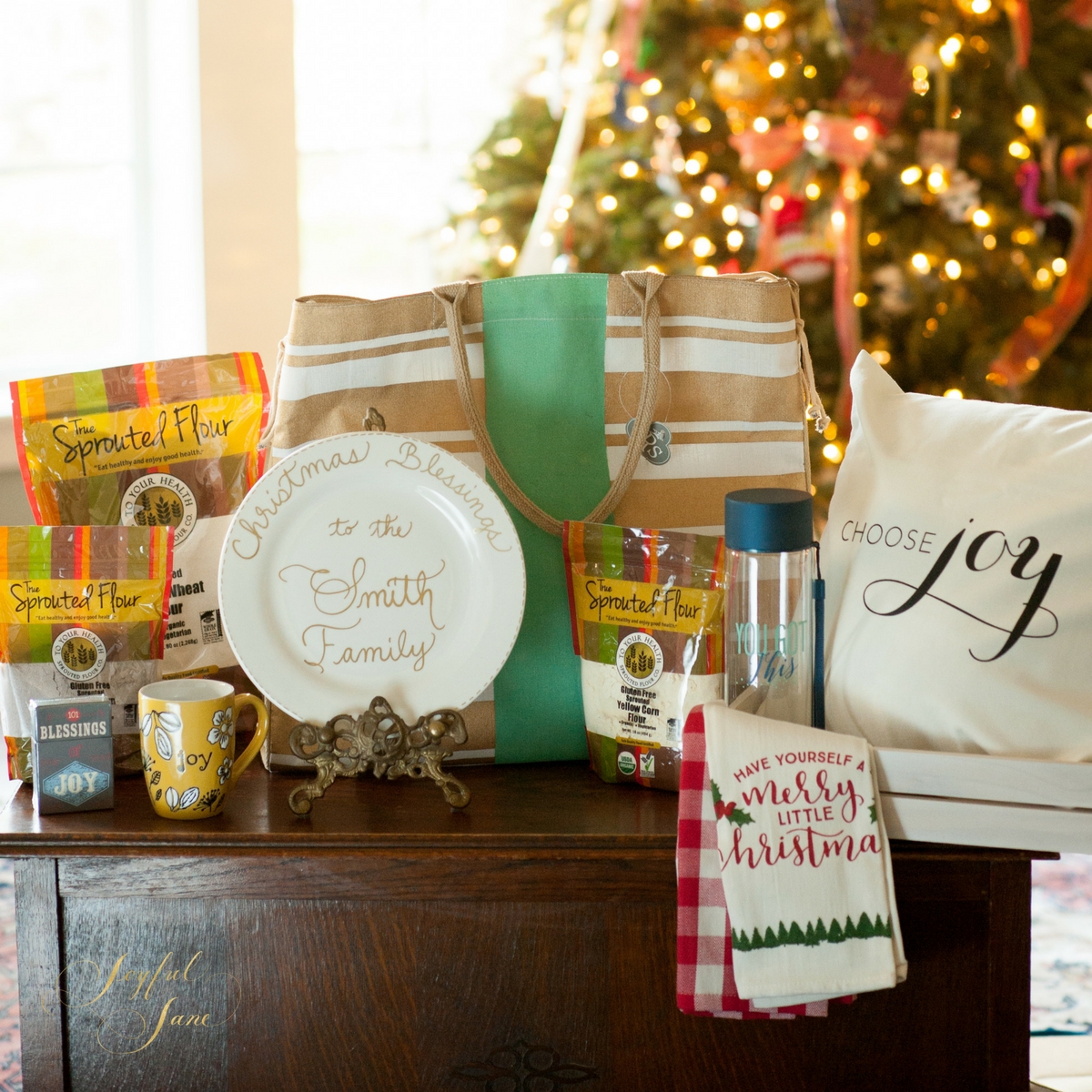 Come meet Kristen at Joyful Jane and find a wide array of encouragement, healthy recipes, and lovely things! Kristen is a homeschooling mama of 8 children and she focuses on finding JOY along the way of life. She loves to share encouragement in the areas of being a wife and mother, eating and creating healthy food for our families, homeschooling and family life tips, calligraphy scriptures, personalized items, inspirational photography, organizing tips, home décor and more! Hop on over to say "Hi" and enter our HUGE Christmas giveaway which includes our favorite sprouted flours, a personalized monogrammed bag, Choose Joy pillow, personalized Christmas plate, mug, kitchen towels, and much much more! While you are there, grab some of our FREE resources, including the gift of our hand-painted Calligraphy Scripture Print! Click here to visit Kristen's giveaway!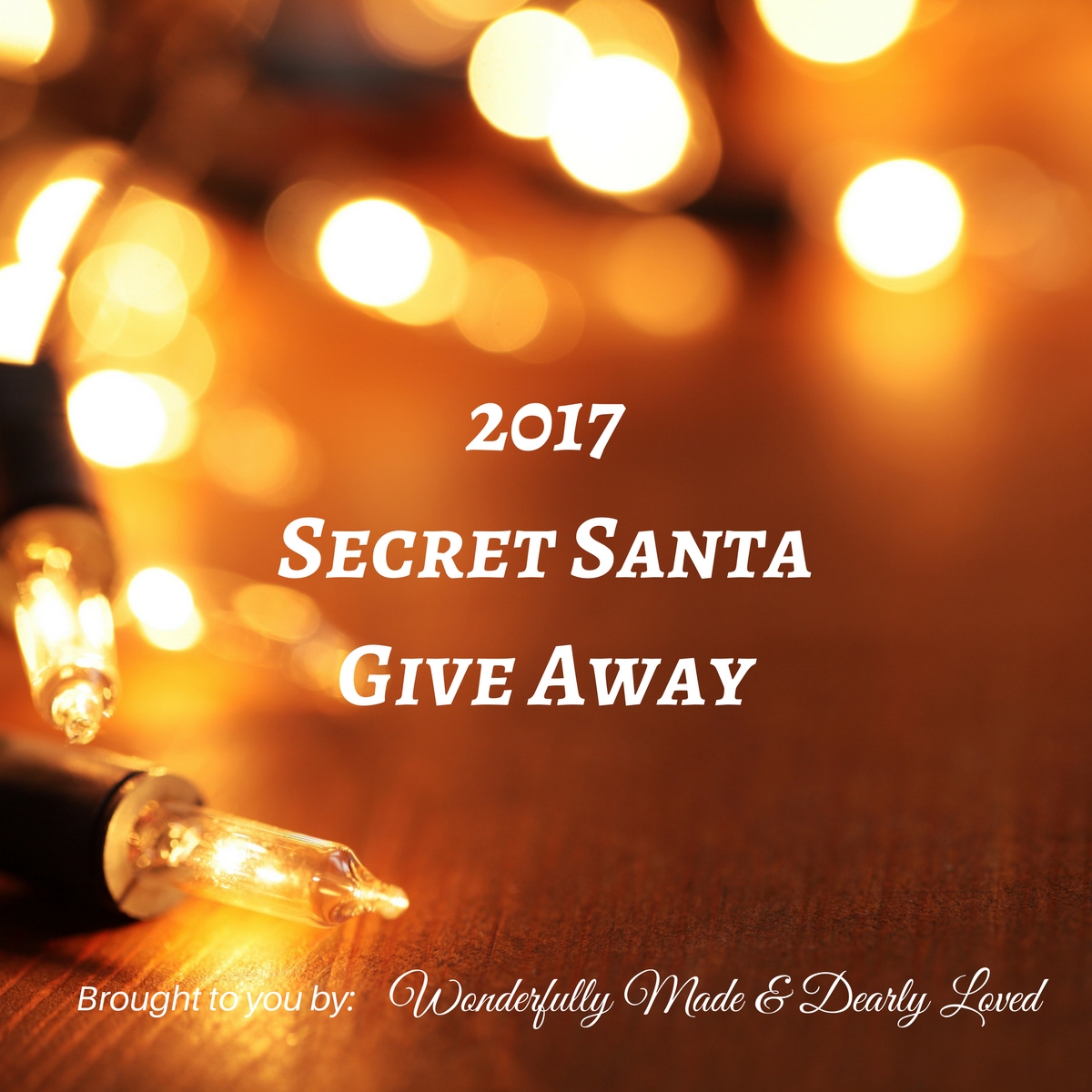 Judy says, "I'm Judy and I blog over at Wonderfully Made & Dearly Loved. I've followed Trim Healthy Mama for a few years now and continue to share smaller family size recipes (we are empty nesters) while controlling my diabetes. I love to bake and create our family favorites with experience in using alternative ingredients that spans about 40 years. And I love my Instant Pot! Click here to enter Judy's giveaway!"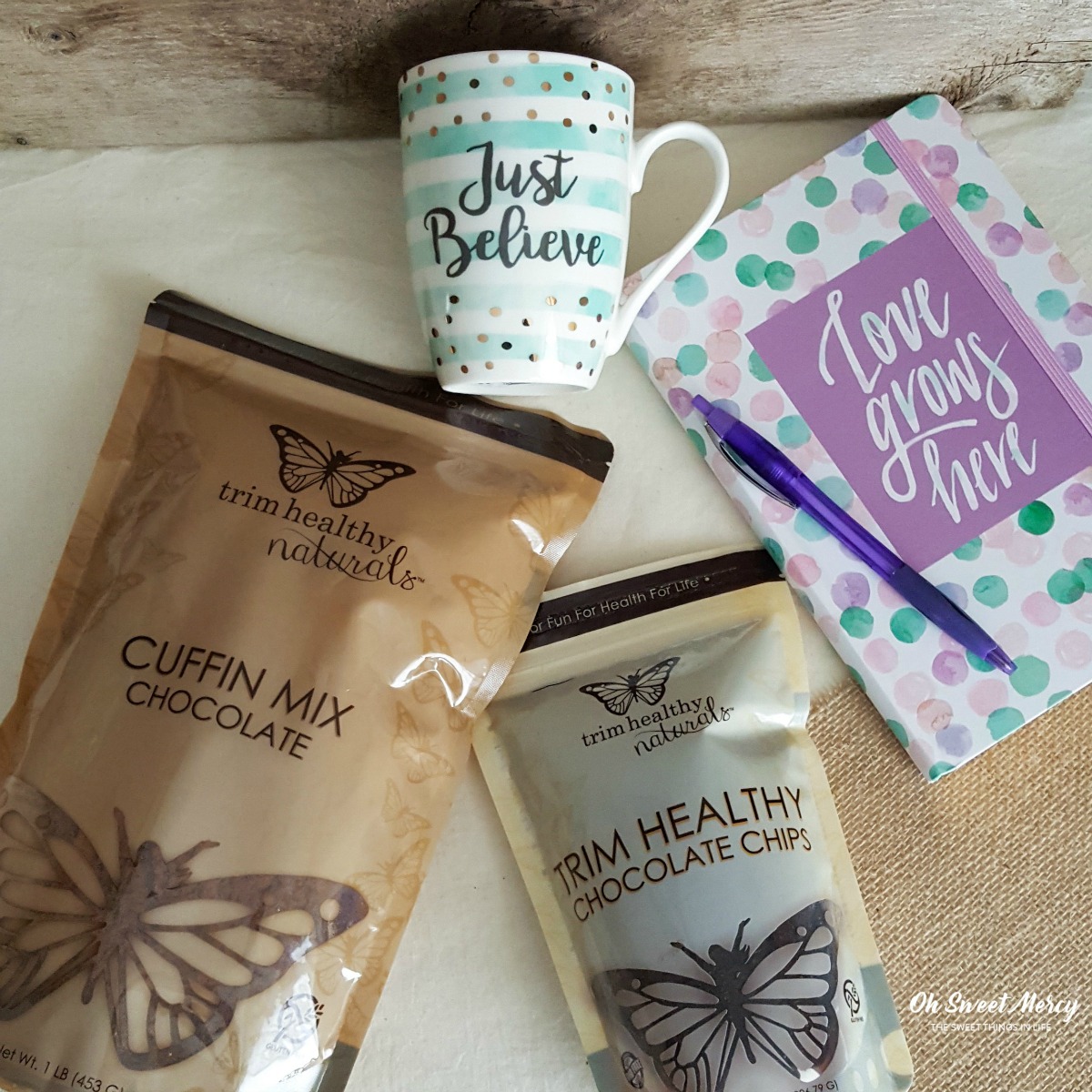 Dawn blogs at Oh Sweet Mercy, and it's her great pleasure to help Trim Healthy Mamas, low carbers, & sugar free peeps stay on-plan with delicious, healthy, THM-friendly recipes that won't bust the budget. She's also a Torah-keeping wife, mom, stepmom, and Harley-riding grandma. With a small flock of backyard chickens and shiny, sparkly squirrels running amok and distracting her. Oh sweet mercy! I'm calling my prize the End-of-the-Year Reflection Gift Pack. Make a muffin in a mug, grab a cup of your favorite hot on plan beverage, cozy up in a chair and write your reflections on the year down in the journal. Click here to enter Dawn's giveaway!
Keri over at My Table of Three works to create new recipes and adapt old family favorites into dishes that are gluten-free, sugar-free and compatible with the Trim Healthy Mama lifestyle. She enjoys sharing her THM weight loss journey and meal prep over on her YouTube Channel. Keri is giving away a $25 Gift Certificate to Swanson Vitamins where she loves to pick up some of her favorite THM products. Click here to enter Keri's giveaway!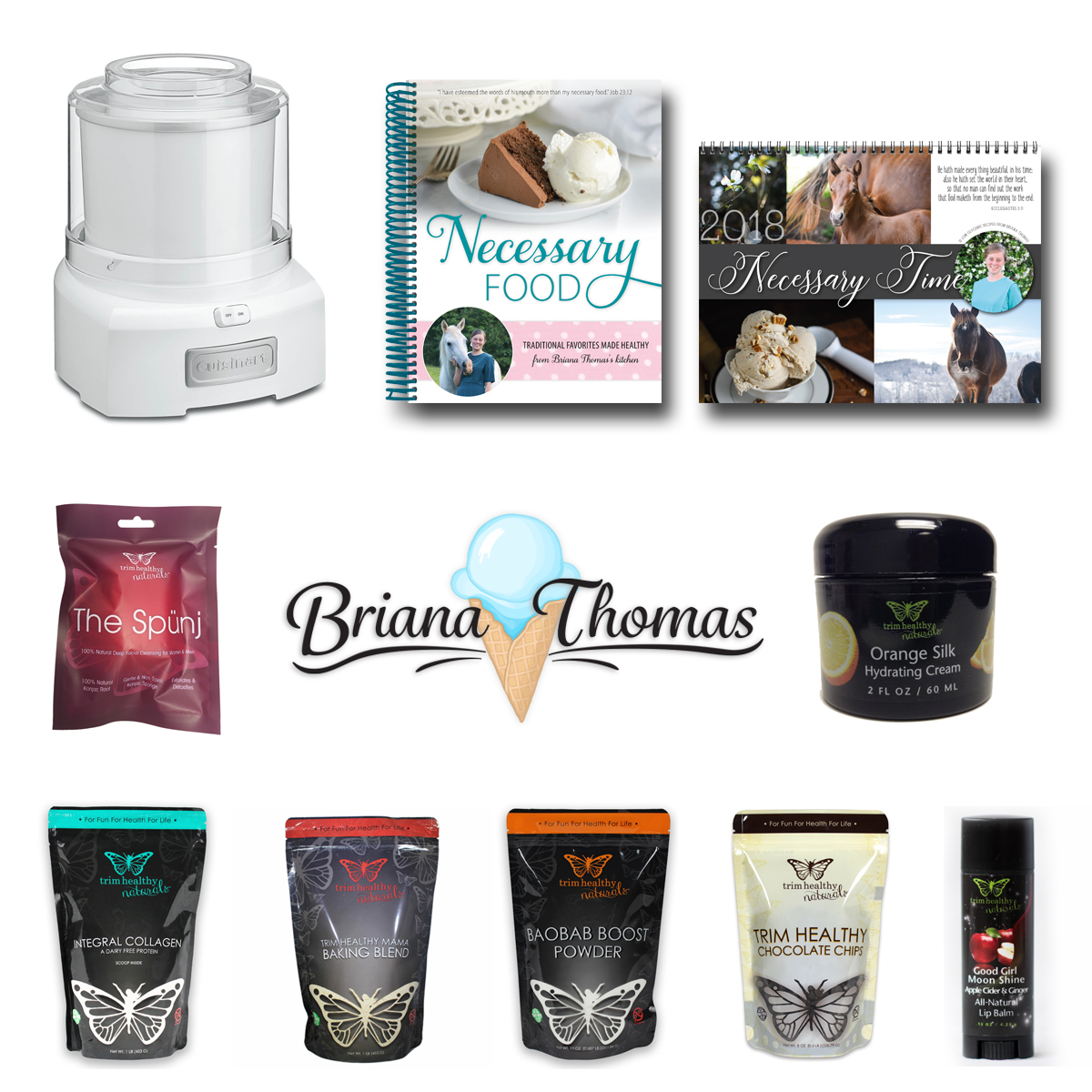 Young blogger Briana Thomas has a passion for quick, easy, and healthy versions of her family's favorite recipes…and ice cream! Between creating and blogging recipes, taking pictures, enjoying the great outdoors, singing, and working on her second cookbook, she stays busy and enjoys writing about her exploits and dreaming up new projects. Click here to visit Briana's giveaway!
What's on your Christmas list?