canadian pharmacy This post might include affiliate links for products that I know and LOVE!
*I was sent a sample box from World Vision to facilitate this post. All opinions are my own.
The holidays have taken on a new meaning since I've become a Mama. Dare I say, the holidays have come with a new weight since then too. I'm focused on making sure that my littles know the true meaning of Christmas, that God came down to us as a baby and changed the world. The whole month of December is a celebration of the goodness of God! Here are a few simple ways to keep your Christmas season focused on Christ.
Observe Advent
I actually didn't grow up in churches that celebrate Advent. I didn't know what it was until I got married and started going through She Reads Truth's Bible studies. My husband grew up in a Catholic home, so he was familiar with the church's liturgical calendar. It's been such a blessing to observe Advent. Advent has shown me just how important the birth of Jesus is. The longing of the people, the need for a Savior, the fulfillment of the promise..it's just beautiful. This is a great way to keep your heart centered on Christ all season. We are doing this Advent book with our kids and I am going through She Reads Truth's Advent Study on my own.
Keep Gifts Meaningful or Minimal
If there's one thing I've learned, it's that most kids toys get destroyed or forgotten. It's easy for Christmas to become all about the presents when presents are the main focus. I prefer to invest in kids toys that stand the test of time, like a Mr. Potato Head, or things to do like a slime kit or Play-Doh. Including a gift to help your child's faith grow is another way to bring the focus back to Christ. A new Bible, a Christian DVD or even some good storybooks are gift ideas on my list this year. Another idea that I've seen floating around is to give experiences instead of gifts. I'll be adopting that one when my kids are a little older!
Focus on Blessing Others
Giving back to others is a great way to focus on Christ. Christ gave all, so we can give what we've been blessed with! I wanted to highlight an amazing way to give this year:
Since 1996, World Vision has been partnering with generous people to give others a better life through their gift catalog. Each year, partners receive a catalog with several different "gifts" they can give to someone less fortunate. One of their most popular gifts is a goat and a pair of chickens. This might seem like an odd gift to you, but it actually gives a needy family a supply of protein because the chickens produce eggs and the goat gives milk which can be made into cheese and more. As Patricia, a grandma featured in this year's catalog says, "Goats actually change everything."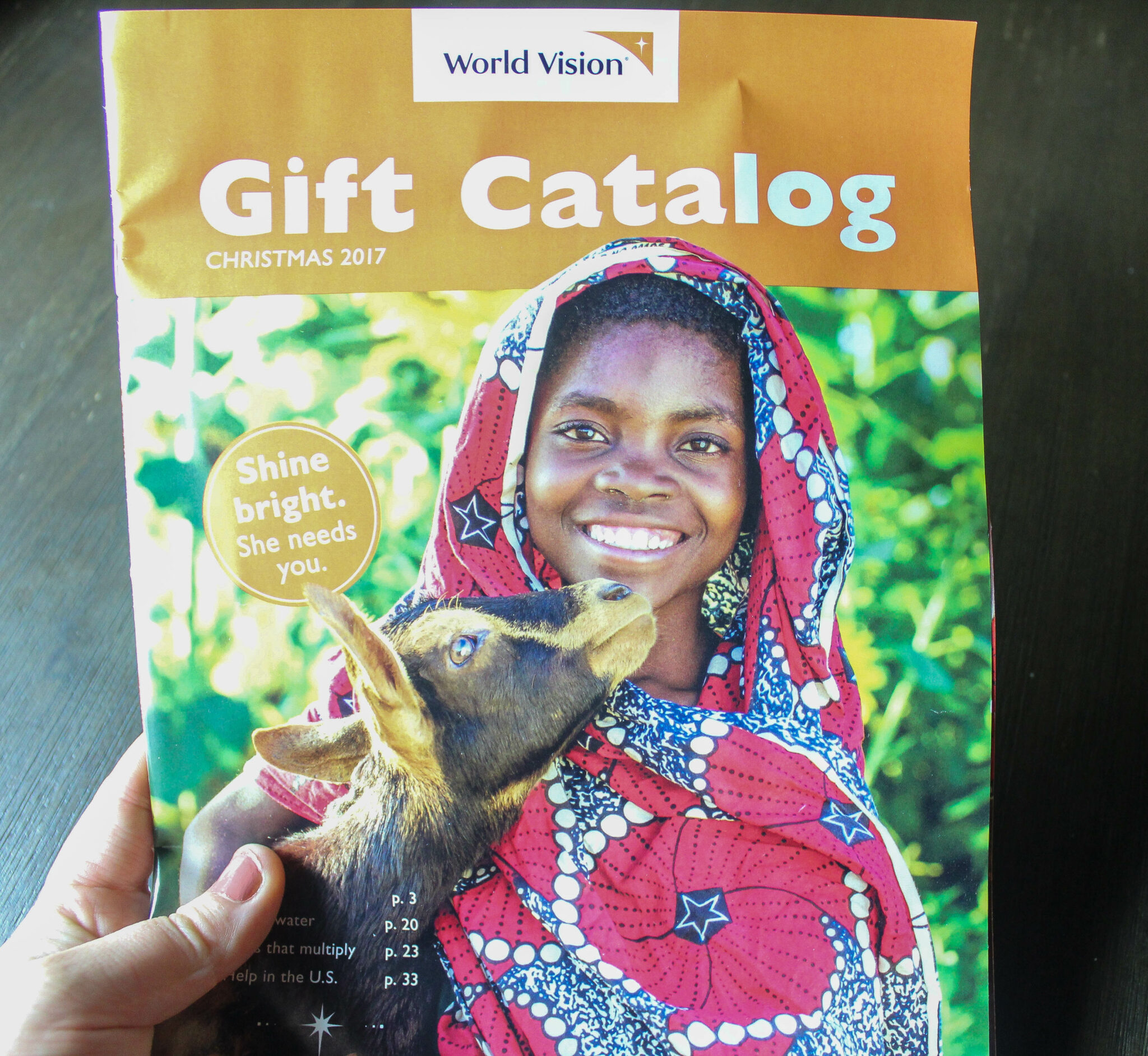 You can choose to purchase other farm animals for families as well, like cows, sheep, pigs, and alpacas. You can also gift things like honeybees, a "Teach a Family to Fish" kit, career training, sewing machines, tuition, and even a home. I love that you can purchase things that are going to make a long-lasting impact in the lives of families. You can also choose to sponsor a child, which is what my family will be doing this upcoming year.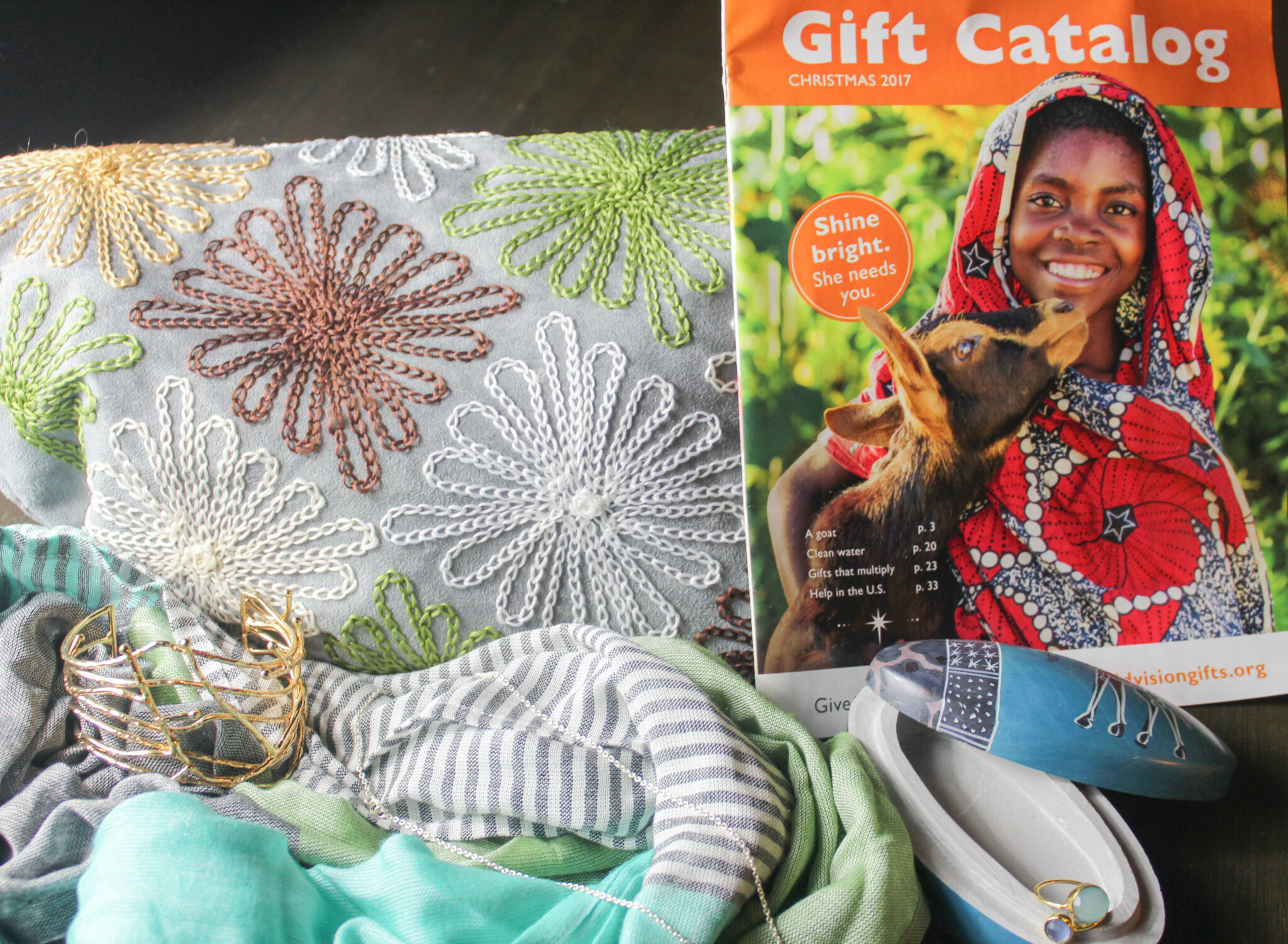 This year, World Vision is offering FREE handcrafted gifts with donations to the "Where Most Needed" fund. Gifts start at $75. If you want to give a smaller amount or don't want a gift with your donation, there is that option as well. These gifts are absolutely beautiful and most are made in fair trade craft shops.
World Vision sent me a sample box of these beautiful items so I can show you what's available this year! Any of these gifts would make wonderful, unique presents for your loved ones. You can get rid of consumer guilt and support an great ministry that helps others reach their full potential. Plus, I guarantee, no one will be getting anything like these items! I love wearing these items because I can tell the story behind them to anyone who compliments them! Here are a few of the lovely handcrafted gifts that are available to purchase: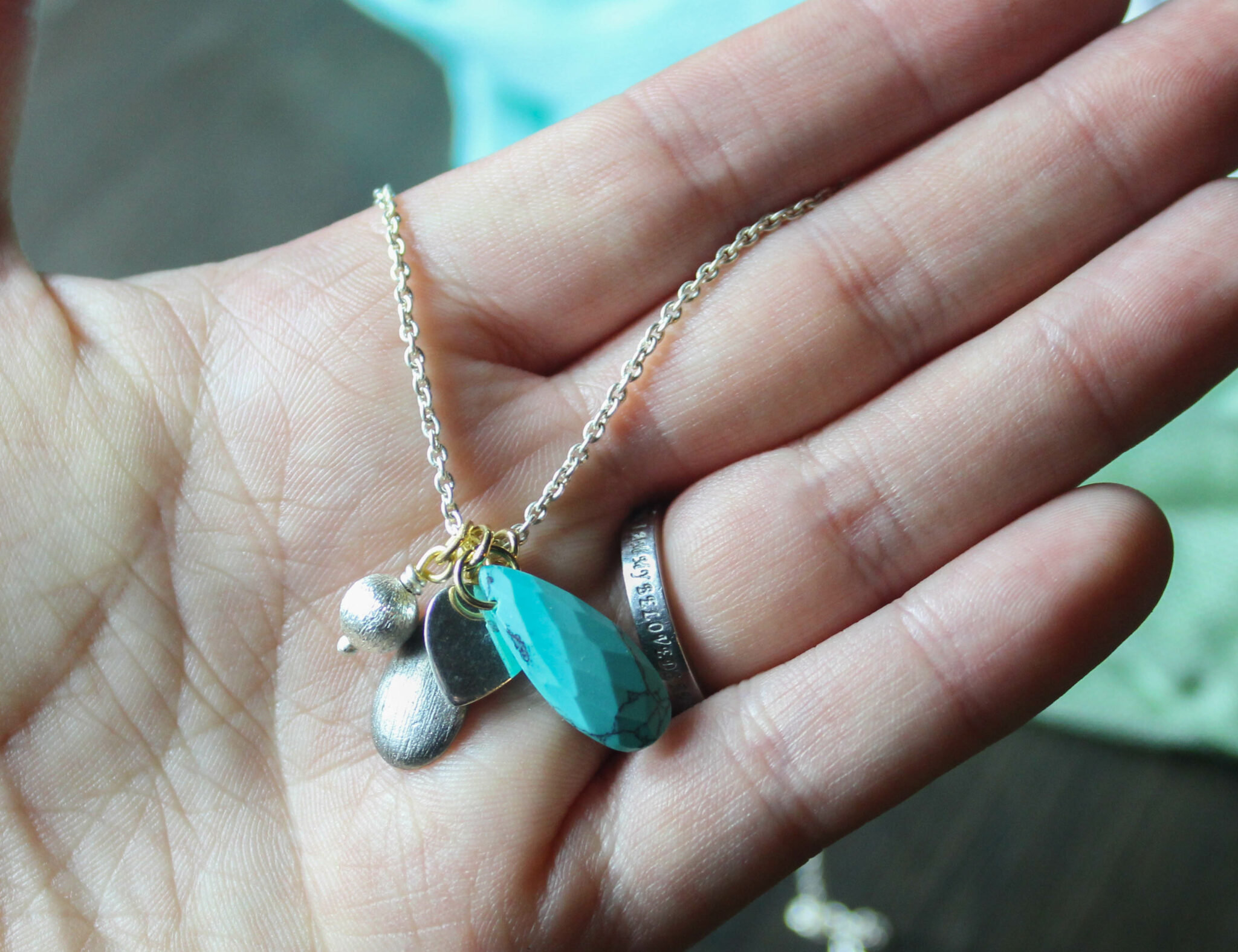 This charm necklace is valued at $100 and it's made by a gold and silver plating specialist in India. The turquoise and silver are so pretty together and this necklace looks great dressed up with a blouse or worn with a simple t-shirt.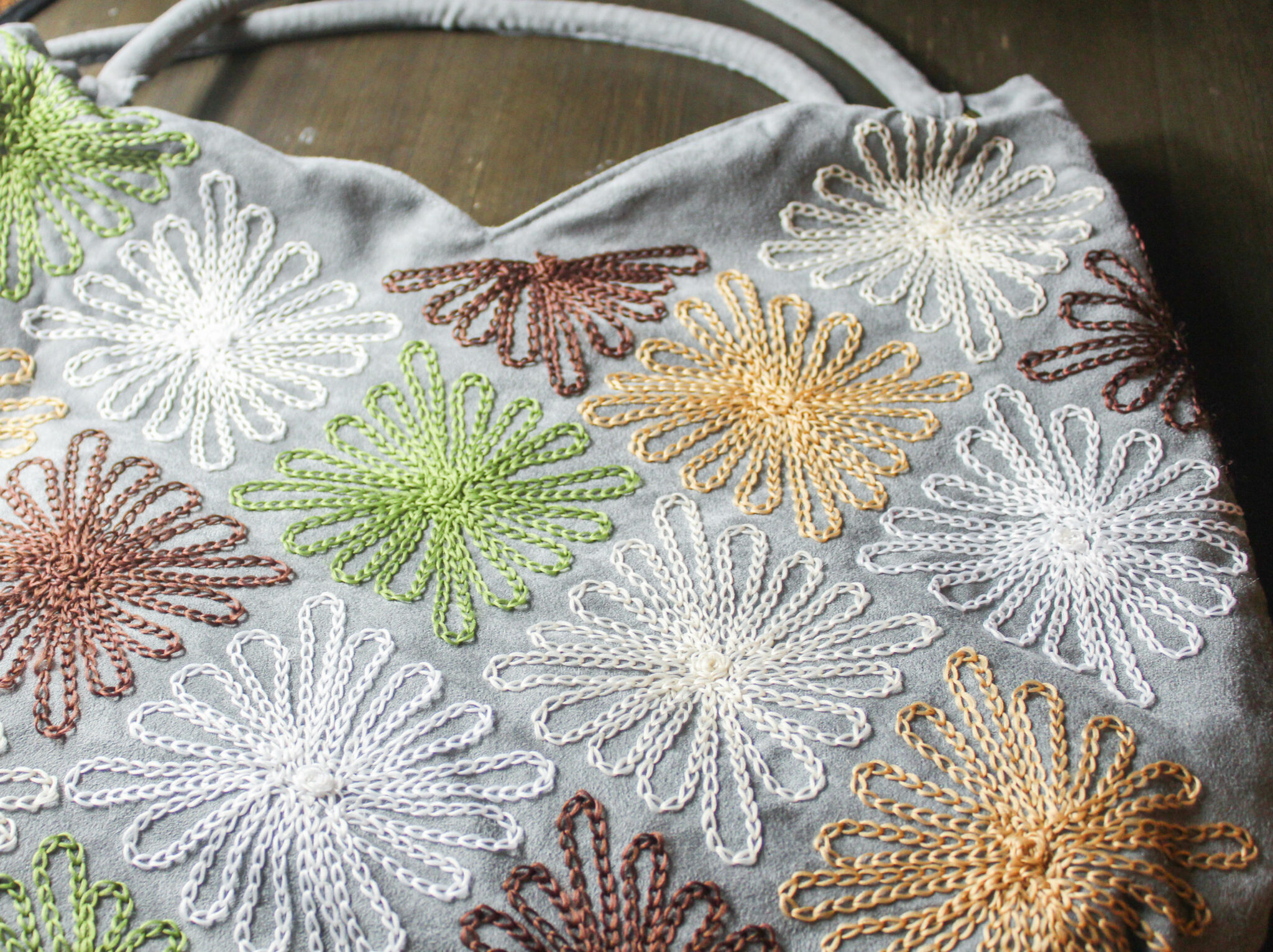 I love this embroidered tote bag (value $100). It's made by Vietnamese women who have disabilities. Through donations, these women are able to have financial stability while cultivating their talent.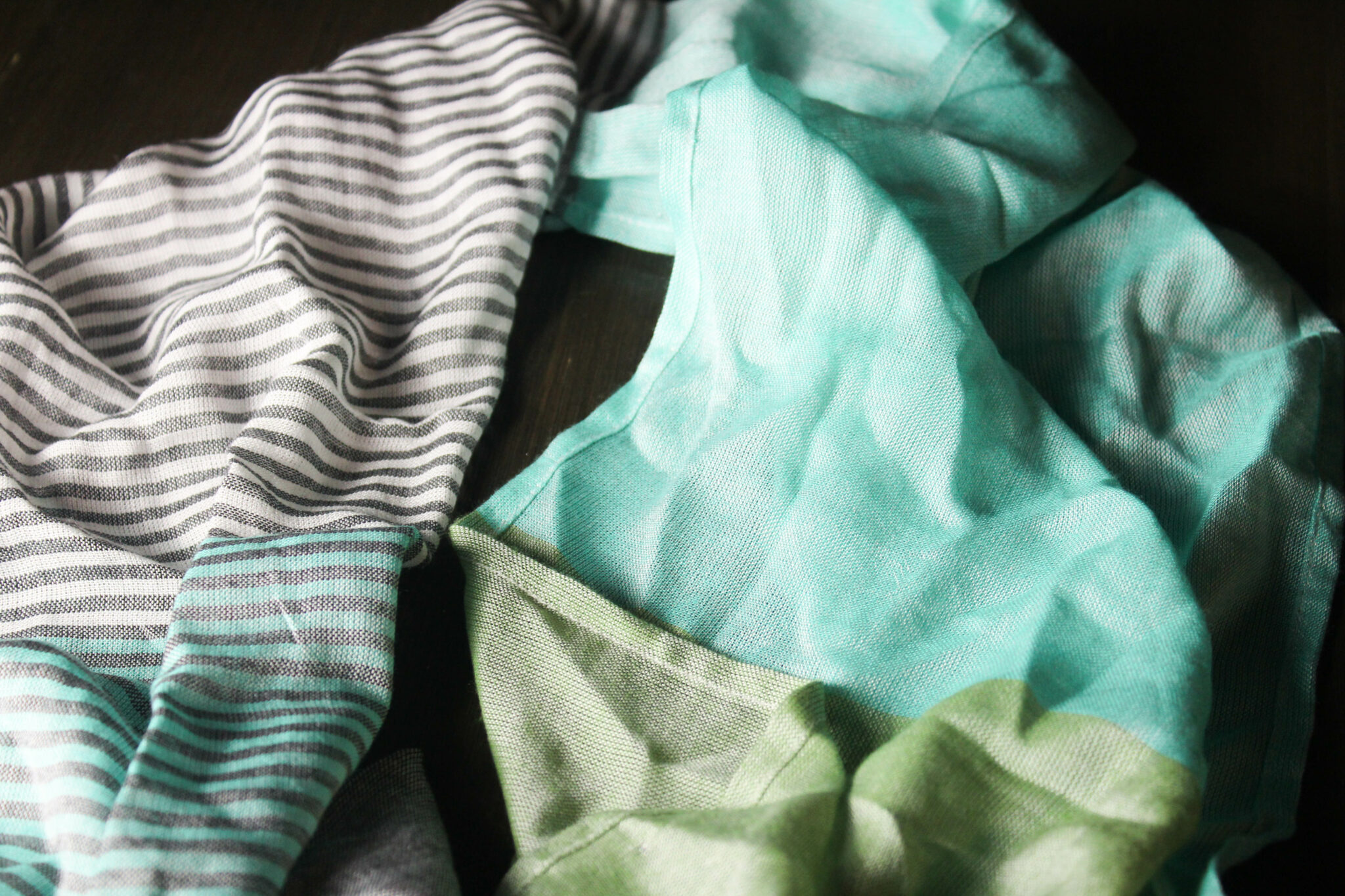 This infinity scarf (valued at $75) is made by artisans from India. Donations make it possible to train these women to have skills. Through the skills they develop, they help support their families. This scarf is so soft and it looks great with a sweater!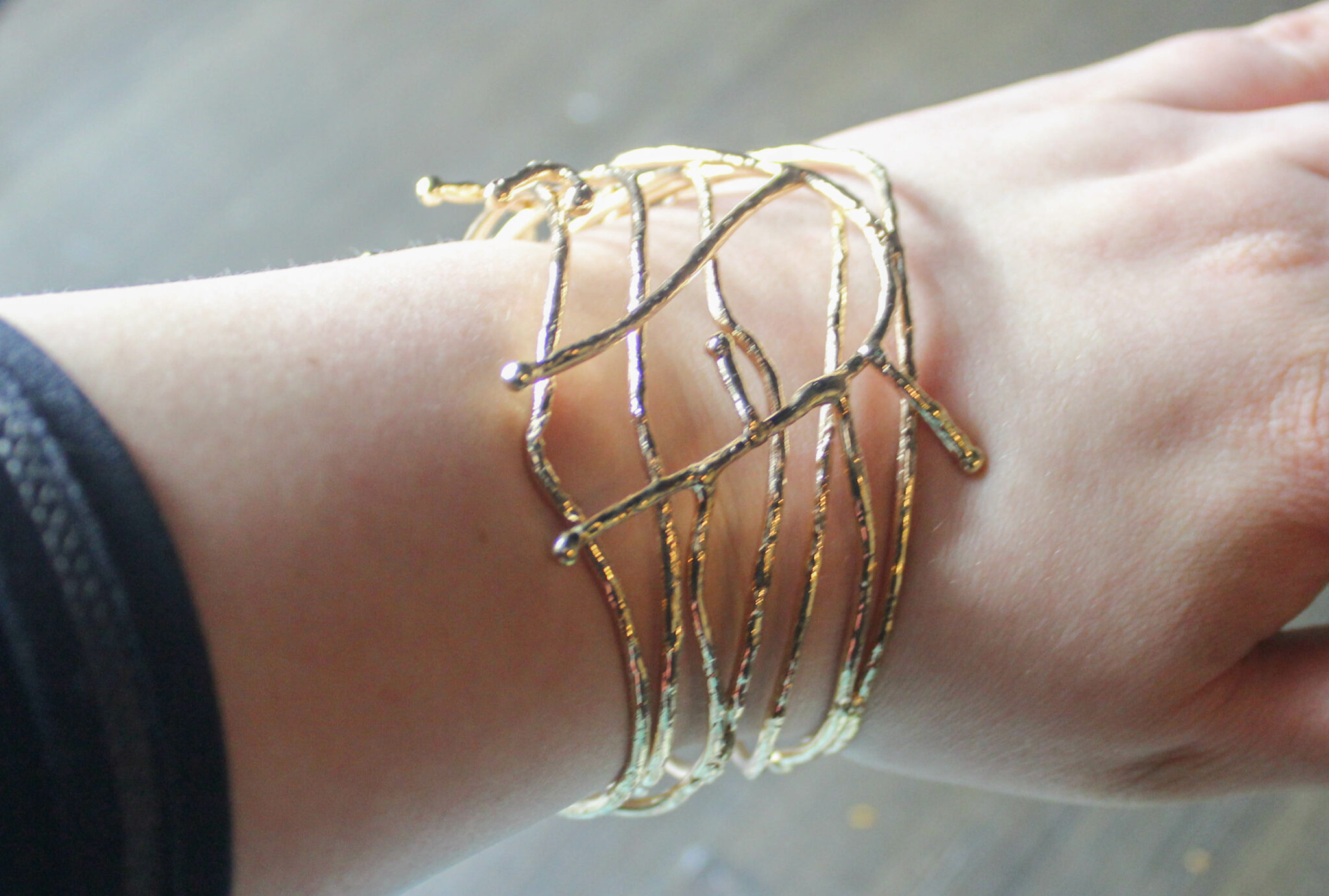 This is the Heaton Hope Bracelet ($100), designed by Patricia Heaton of Everybody Loves Raymond fame. 🙂 This is my favorite item in the box! It's so versatile and is just beautiful. Patricia designed this bracelet hoping to encourage people to feel hope in our world when they think about the generosity of others.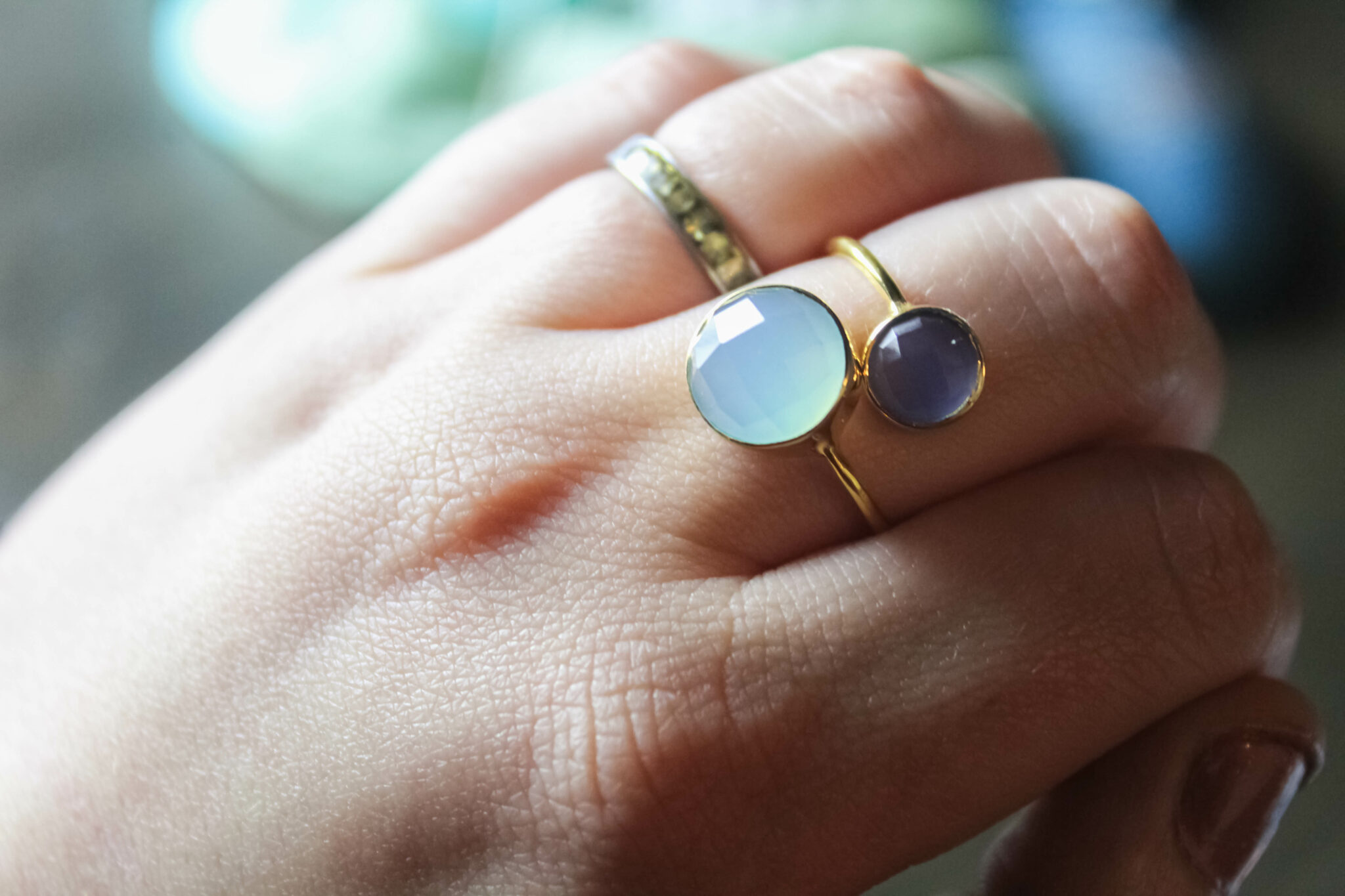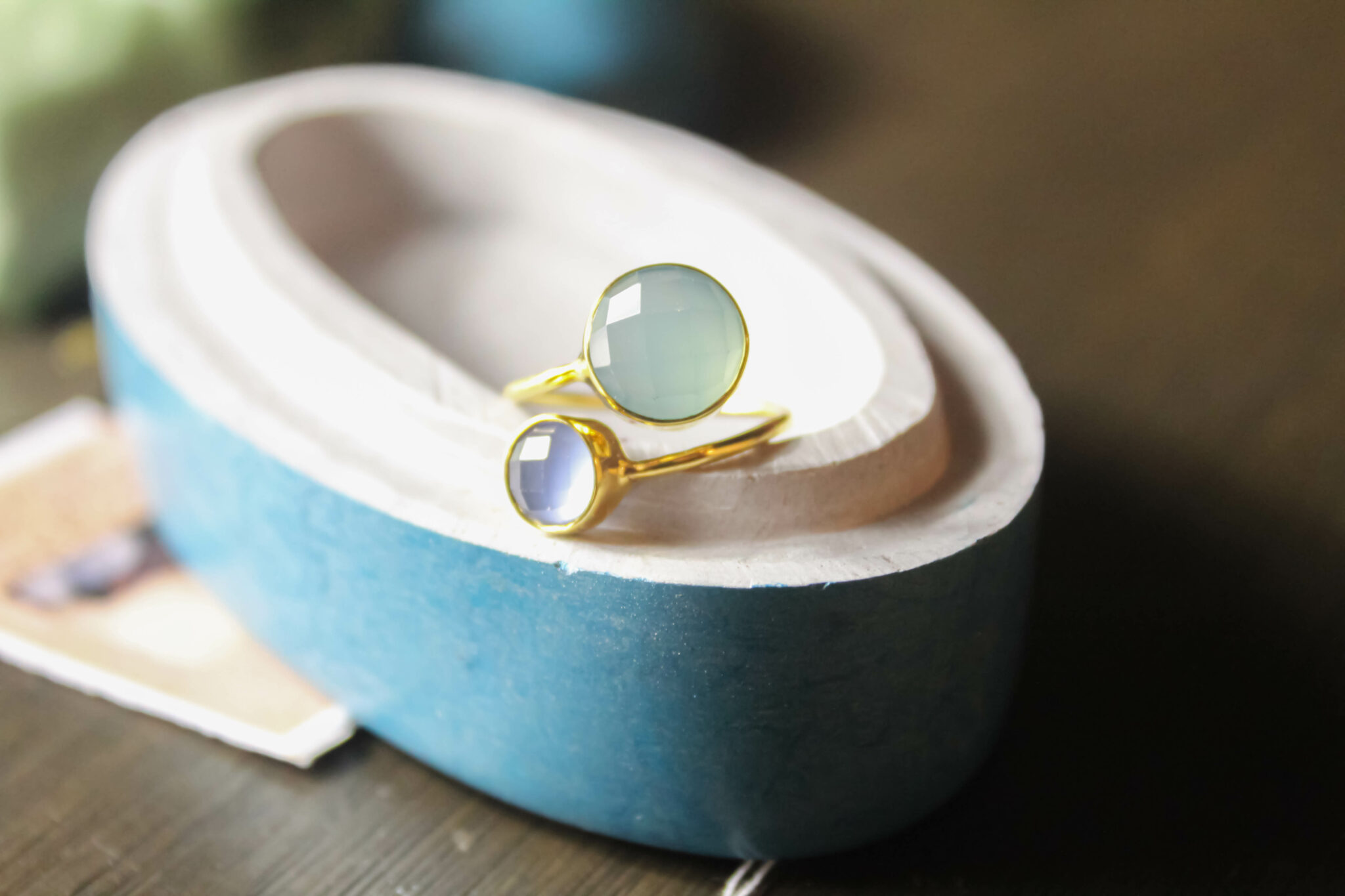 This wraparound ring ($55) is also made by female artisans in India. This ring is so comfortable because you can adjust it. The stones are the most beautiful shades of blue. Gold is one of my favorite jewelry tones, so this was an instant favorite.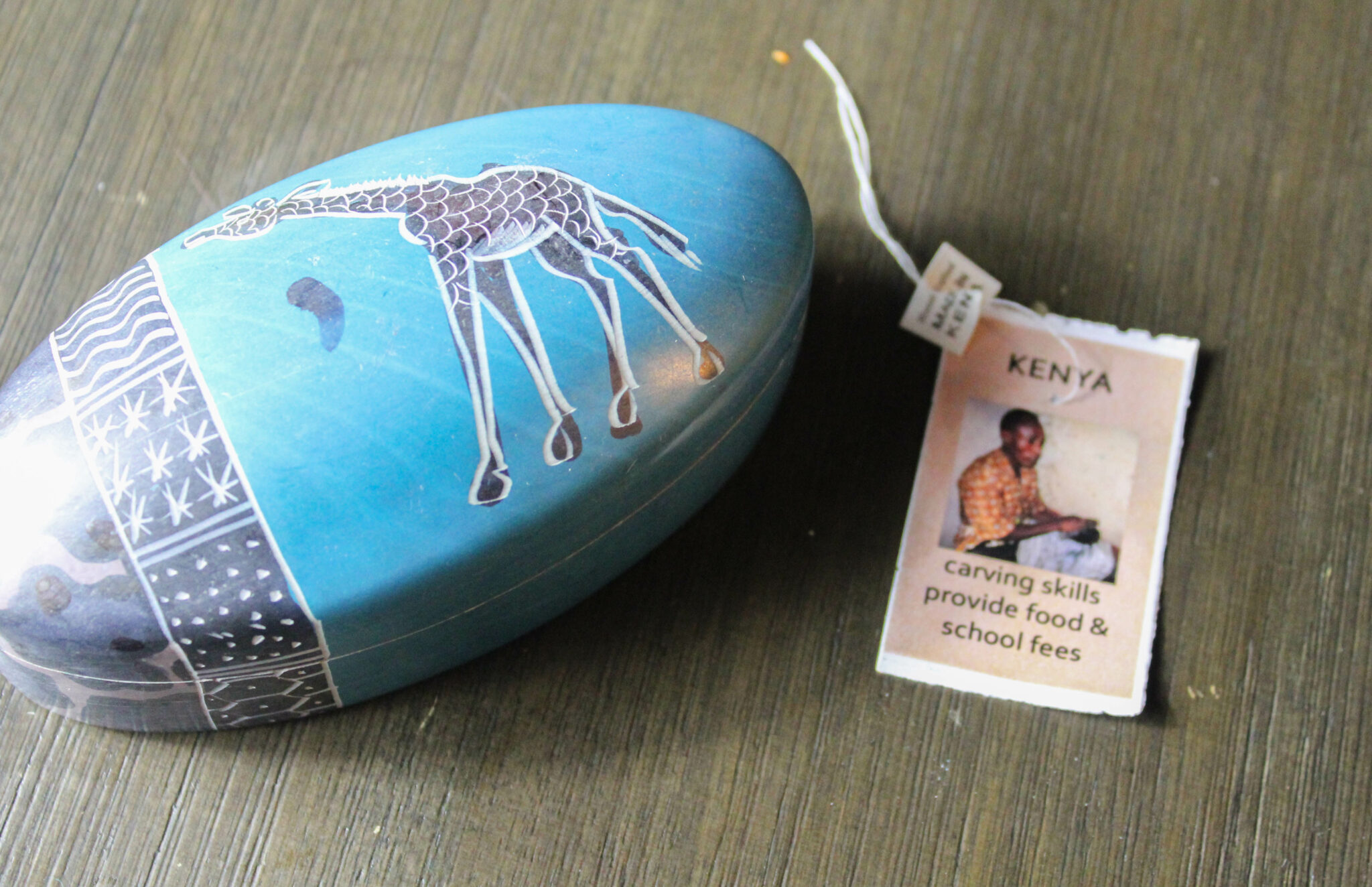 The ring is pictured in this beautiful African soapstone box ($85). It's made from raw stone and etched and hand-dyed by artisans in Kenya. This is such a unique gift. I can't say I've seen anything like this before! They try to make the boxes authentic and true to modern African art.
World Vision has been kind enough to give one of YOU the exact same box they sent me! You'll be getting:
The Charm Necklace
The Vietnamese Tote
The Infinity Scarf
The Heaton Hope Bracelet
The Wraparound Ring
The African Soapstone Box
All of those items are about $500 all together! 🙂 Enter below and good luck! This giveaway is open to USA friends only.