viagra without a doctor prescription usa This post might include affiliate links for products that I know and LOVE!
As soon as I finished the first chapter of the Billy Coffey book, "There Will Be Stars" I knew I had found one of my new favorite fiction authors. I don't read a lot of fiction, so the fiction I do read HAS to be worthwhile. When I heard Coffey was coming out with another book, "Some Small Magic" I was super excited to review it!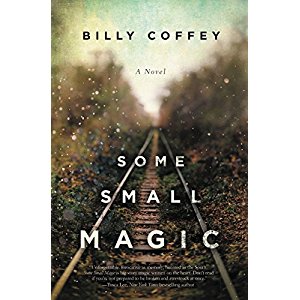 Products from Amazon.com
‹
›
Some Small Magic takes place in the same town as There Will Be Stars. This book is about a boy named Abel who is at the lowest totem pole in society. He's fatherless, disabled and he gets relentlessly bullied. Abel is in search of healing and after an encounter with a magical preacher, he sets off with his best friend to find that treasure. Along the way he learns more than he ever bargained for about life, love, and family.
You'll want to pay close attention to this book as it moves fast and there are details that are easy to miss! I really loved how thought-provoking this book was. I finished it about two weeks ago and I still think about scenes. The author writes beautifully, with such imagery that you feel like you're in the story with the characters.
This book is a pleasure to read and I recommend it to anyone looking for an escape! You'll laugh and cry. One thing I'm certain of- You'll never forget Abel.
*I was given a copy of this book in exchange of my unbiased opinion. All opinions are mine.