This post might include affiliate links for products that I know and LOVE!
If you look at my bucket list, you'll see a lot of things like:
Learn to speak French
Learn how to cook authentic Mexican food
Learn how to sew
Learn how to hand letter
I'm sure that a lot of you have the same desire to further educate yourself and learn a new hobby or two. I used to get SO discouraged because classes cost a lot! I found a few ways to get around that price hurdle though and I wanted to share them with you today.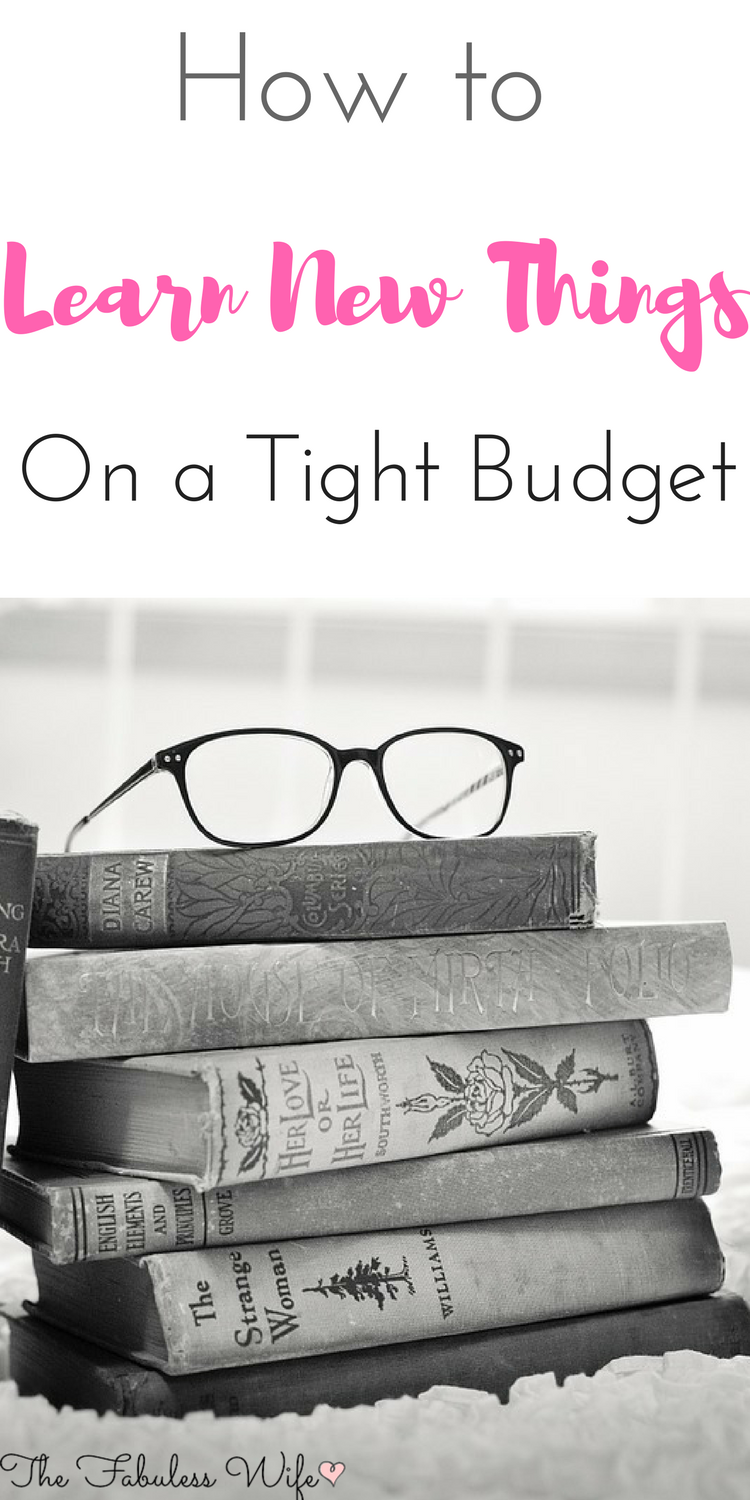 The Library
This seems like a no-brainer, but I want to go beyond the usual, "Check out a book on the topic!" schpeal. My local library (small town!) has language classes, test prep, magazines and more through their website. They also offer cooking classes, crafting days and book clubs. Check out your library to see what gems you can uncover.
Coursera
Coursera is an online learning program that has courses from the best universities and institutions in the country. They offer college type courses on just about any topic you're curious about. I love the fact that these courses are trustworthy. They're also discounted!
Craftsy
Craftsy is geared towards hobbies. On this site, you'll find sewing, cooking, baking, photography, drawing and more! The courses are reasonably priced and they have sales ALL THE TIME! I love that these courses are friendly and laid back. Super fun!
Amazon
Amazon has free books on a variety of topics. They also have a lot of books that will help you learn new things on Kindle Unlimited which is just $10 a month. Super cheap! You can get a free 30-day trial by clicking here.
Trade Skills
Got a talented friend? Ask her to teach you! Be sure to teach her something new too! This is a great way to learn new things in a comfortable environment.
YouTube
YouTube has a surprising number of tutorials. I'm personally a huge fan of the variety of beauty tutorials! Thanks to YouTube, I've perfected my eyeliner. 🙂
Be Nosy
Keep an eye on your local newspapers and bulletin boards. Many times, they'll advertise a class or two. You can also ask around to see what's going on.
How do you make room for learning?