click here This post might include affiliate links for products that I know and LOVE!
Every so often, I like to curl up with a light-hearted, easy read. Kissed by a Cowboy by Debra Clopton fulfilled that craving easily!
I don't usually read Western-themed books, so I wondered just how much I could relate to the characters in this book. I was pleasantly surprised at how much I got into the storyline. This book centers around Cassidy, a recent divorcee with a broken heart. She leaves her city life to open a bed and breakfast in a home that her aunt left her. The description of small-town living is just charming and I found myself wishing for a community similar to Cassidy's!
Cassidy finds many adventures including a renewed romance with her teenage love, Jarrod. Cassidy is as stubborn as Jarrod is persistent and their antics made for an interesting read! Cassidy is your typical "girl-power" independent woman and Jarrod is the town's bachelor who is insistent on finding love-with Cassidy! I felt like there may have been a bit too much of the cat and mouse game, but I'm also a very impatient reader who likes to see characters happy as soon as possible. The ending is by far the best part of the book and it had me on the edge of my seat!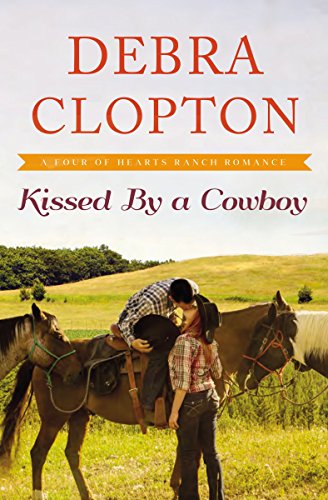 I really loved how there was more than just one love story going on, as the secondary characters had some pretty interesting romances of their own! I'd love to read the other books in this series eventually, just to get more of a backstory on a few of them. All in all, this book is a fun read that doesn't require a lot of concentration. It's a perfect book to sit down with after a long day.
I received this book in exchange of my honest review all opinions are my own