This post might include affiliate links for products that I know and LOVE!
There are very few fiction books that I allow to find a home on my bookshelf. No matter how much I love a novel, many times it ends up being passed to a friend or my local library.
When Mountains Move has found a permanent place on my bookshelf and in my heart.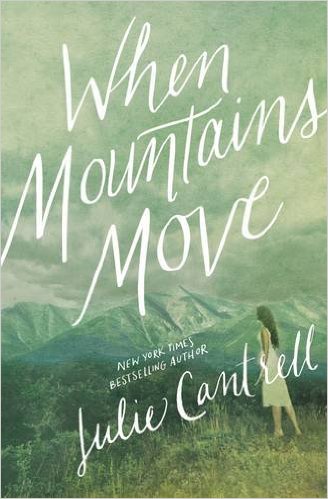 When Mountains Move by Julie Cantrell is absolutely riveting. The story centers around Millie, a girl with a bitter heart and a dark secret. Millie is a newlywed who longs for a new start in many areas of her life. She leaves her home in Mississippi to build a life with her new husband, not knowing that this new beginning is actually a continuation of the rooting of past issues.
This book taught me a lot about forgiveness through Millie's Grandma, Oka. Oka truly is the star of the book. Brave, wise and full of sass, she got my attention right away. Oka is your typical lovable Grandma with a lot more grit!
I was inspired by the bravery of Millie and loved the accuracy of early married life. Unlike a lot of books, this book slowly unfolds the relationship and stories behind the characters, so you feel as if your growing with them. The book is full of surprises and I can say, the ending will truly astonish you! This book finds its place on my shelf because it's well-written, teaches a message that needs to be heard and I can see myself reading it over and over again.
*I received this book in exchange of my honest review. All opinions are mine