This post might include affiliate links for products that I know and LOVE!
If you're anything like myself, chances are, you've been running around like crazy to get all things holiday accomplished. Christmas is one of my favorites holidays and I want to make it full of memories, good food, and new traditions. In all the bustle, it's easy to forget to take a time-out and this time of year, time-outs are much needed! A little bit of "me-time" is the perfect gift to give yourself this holiday season. My ultimate "me-time" wish list would include:
A night of uninterrupted sleep (After dozing off at 7PM, of course!)
30 minutes to get pretty each morning
Daily naps for Mama
My coffee to never, ever get cold. Seriously, someone needs to invent this one.
Solo trips to the bathroom!
Peace on earth or at least in my playroom. 🙂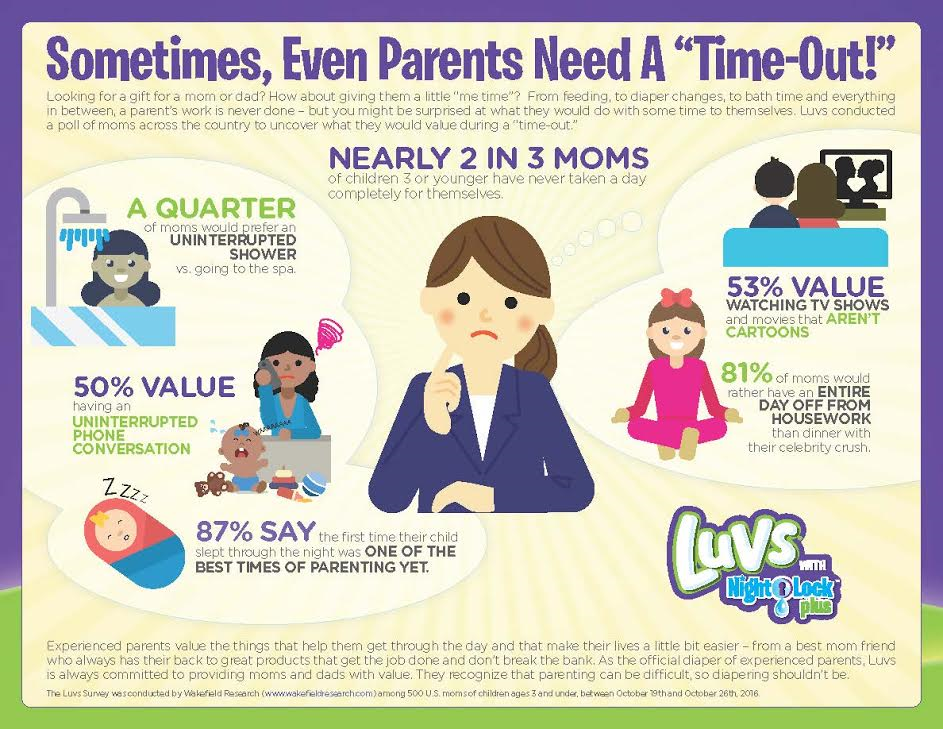 While those things might not be realistic for many parents at the moment, there are some simple ways that we can take time for us. Luvs diapers recently conducted a survey that showed that 2 out of 3 Moms have NEVER taken a full day for themselves but yet still consider an uninterrupted shower better than a day at the spa. Apparently, a short spurt of "me-time" goes a long way!** Here are a few things I'm doing to refresh myself: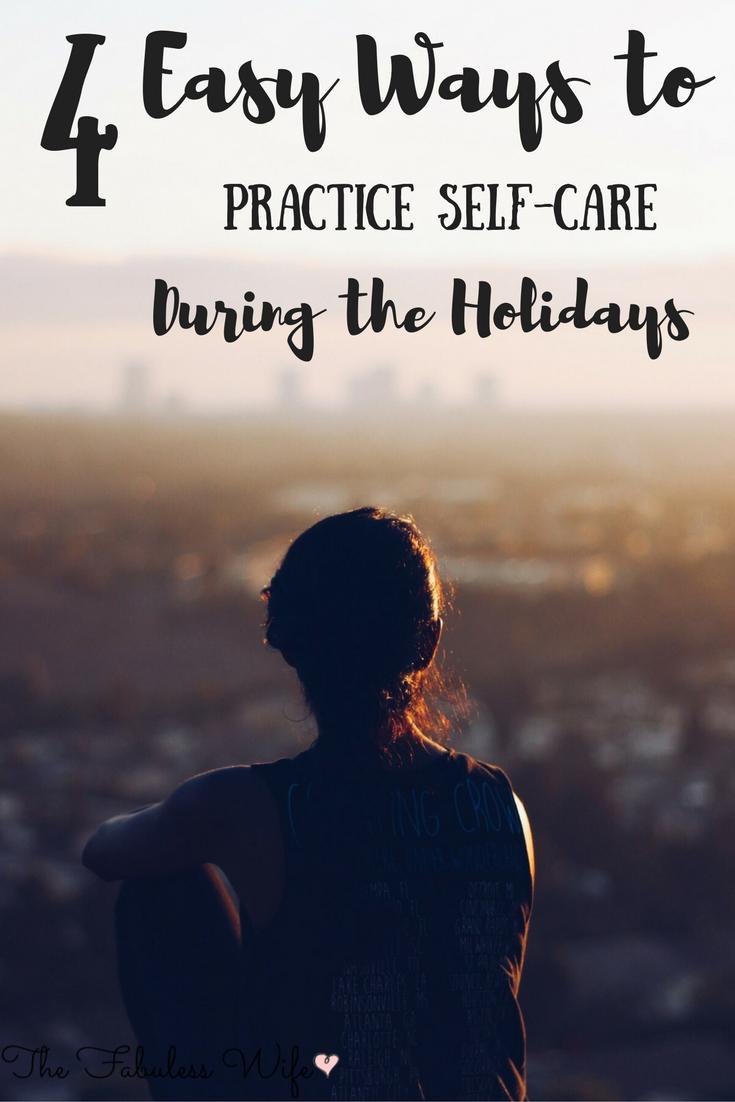 Weekly Bubble Baths
There's nothing like a long soak in some bubble bath or bath salts. I bring a beverage along (usually a Zevia!) and a good book. Just half an hour spent in the tub feels like way more and you leave feeling completely calm and renewed.
Eating Well
The holidays are known for food! Overindulging in junk food can leave you feeling less than stellar for weeks after the binge is over. This season, I'm allowing myself one day of deviation from my usual healthy eating plan. Other than that, I'm putting extra focus on nutrition, making sure that I eat enough healthy fats and fresh fruit and vegetables. Eating is something we all have to do anyways, might as well make it a source of self-care!
Early Bedtimes
It can be tempting to stay up late and indulge in some mindless entertainment, but getting extra sleep is one of the best self-care tips out there! Just an extra hour of sleep can do so much for our minds and bodies. When we're fatigued, we aren't living up to our full potential and it's easier to get stressed out and feel on edge. While this is hard to incorporate with teething toddlers, I'm making an honest effort!
Refreshing My Soul
I'm focusing on the true meaning of the season and spending time in prayer and reading my Bible. It's amazing what a difference it makes and this is truly the best way to take care of my soul.
For many busy parents, the best time to fit in a little "me-time" is at night, when the kids are asleep. Lately, I've been taking extra measures to make sure that this time actually happens! One of the biggest sleep disturbances is a wet, leaky diaper. Somehow little ones are so sensitive and notice RIGHT when they've leaked! To combat this issue, Luvs recently introduced a new and improved Luvs Ultra Leakguard Diapers with NightLock Plus™. These diapers are softer and more absorbent and they also have large stretch tabs that make sure little ones are sealed in for the night! Luvs is so sure that their diapers are top-notch that there's a money-back guarantee. I love these diapers because they provide the same results as premium diapers without the hefty price tag!
To help you save money this holiday season, Luvs is offering a $1 coupon! This coupon rocks because you can print it at home. Just go to this link  to access a coupon for $1 off any Luvs diaper pack excluding trial/travel size packs! You have 30 days to use the coupon after you print it.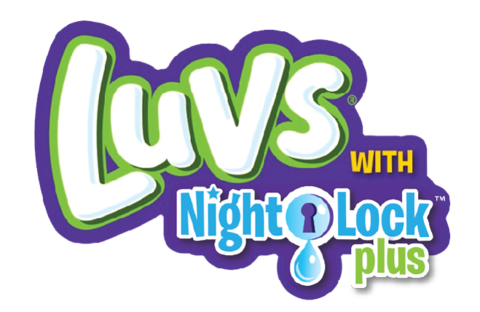 How are you making time for you this season?
"This review was made possible by iConnect and Luvs.  I was provided compensation to facilitate this post, but all opinions stated are 100% mine." 
 ** The Luvs Survey was conducted by Wakefield Research (www.wakefieldresearch.com) among 500 U.S. moms of children ages 3 and under, between October 19th and October 26th, 2016