This post might include affiliate links for products that I know and LOVE!
It's a well-known fact that babies are messy. It's a lesser-known fact that allowing them to have those messy moments actually helps them learn. A recent survey conducted by Dreft showed that 87% of parents are more likely to choose non-messy activities for their child, even though 81% of parents admit that their child is so much happier when making a mess! The survey also showed that quite a few of us Mamas have let our kids play in just a diaper simply because tot-mess stains are scary.
As a boy Mom, I'm learning that these messes are totally unavoidable and I should actually count my blessings that I have two rowdy, messy boys! Clothes are temporary, memories last forever. It's a lot easier to not worry about clothing stains when you know that you're going to be able to get them out. Read on for my top hacks for our favorite messy activity and be sure to enter my giveaway!
We are huge fans of finger-painting at my house! My toddler will finger-paint until he is blue in the face. Unfortunately, this can lead to some jealousy from his little brother. Our littlest man is 1 and he doesn't have the self-control his older brother does.  Here are our top hacks for saving our sanity while still allowing messy learning time!
Food Purees
Baby food puree makes the perfect finger paint for a little one. Not only does it put off vibrant color, but I know there are no strange dyes! This hack combines snack time with sensory play in a way and if you use fruit and vegetable purees, you can give you little one an extra dose of nutrients. I usually just let him do this on his high chair tray, no paper needed.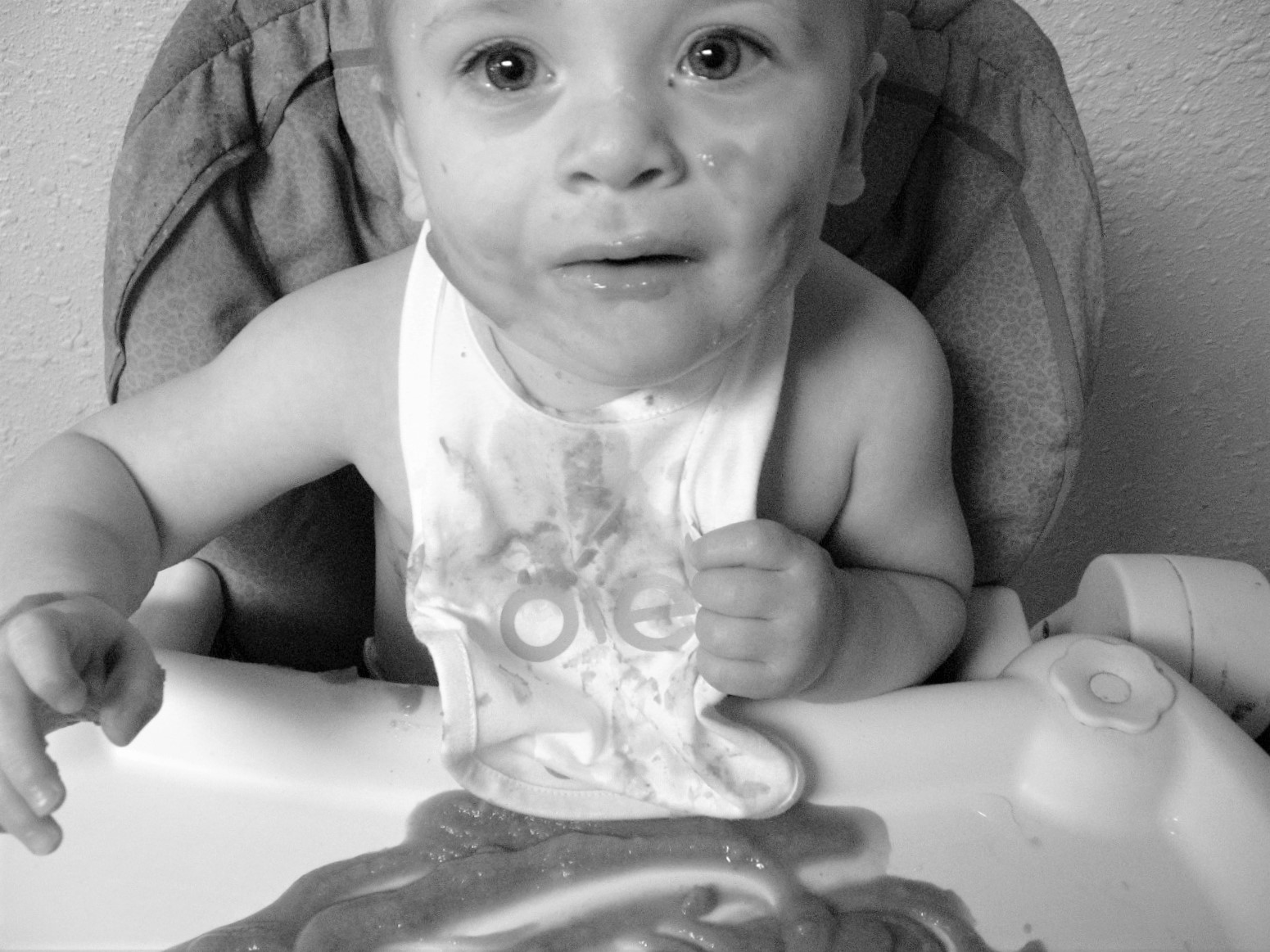 (My little one getting messy!)
Shaving Cream
This one is for older babies who have a bit more self-control, but it is so much fun! Like the food purees, I simply put this on the highchair tray and let him go at it! The texture is fun, it doesn't hurt his skin and its thick formula creates the perfect paintings. My Mom used to put this on our kitchen table and we finger painted that way until we were pre-teens. We had no clue she was really just enlisting us to deep clean. 😉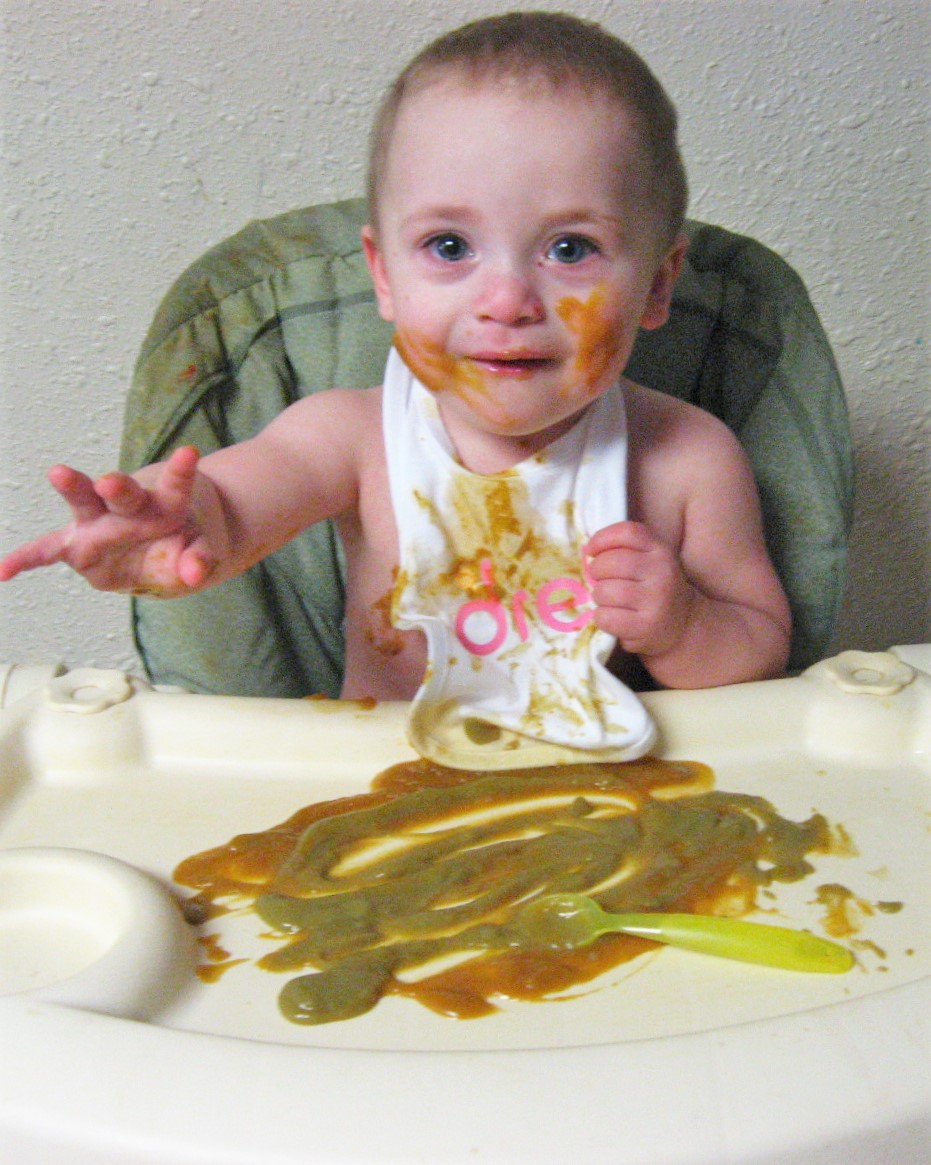 Homemade Finger Paints
Homemade finger paints are another great option. Our personal favorite formula is one made of yogurt and food coloring! Super easy, totally edible and fun!
Do you allow messy play in your home? *If you have a messy baby, be sure to enter the #MessiestBabyContest hosted by Dreft and Parents magazine! Just click here and upload a picture of your baby at his messiest or post on Twitter or Instagram using the hashtag "#messiestbabycontest"
If you win, you get awesome prizes..like a chance to be on May's cover of Parents magazine! The contest is already off to a great start with Molly Sims making an appearance on October 25th to help start the hunt for the messiest tot. With two, soon to be three, children, she probably knows a thing or two about messy!
Dreft has partnered with Dr. Hes who is a huge advocate of messy baby play. Here are a couple of messy play tips from Dr. Hes:
"Throwing practice: Throwing food can definitely be messy, but did you know it helps with their development? Little ones are also still developing object permanence, which means that they don't know that when they throw things, they won't come back to them. So throwing food or dropping in on the floor can actually help them learn this basic lesson in physics! Maybe just lay a mat on the floor to protect carpet or allow for easy clean up."
"Dr

e

s

s

ba

b

y

r

i

g

h

t

an

d

c

a

r

e

f

o

r

t

h

e

fa

b

r

i

c

s

: When you expect a mess, dress baby with a fabric, such as cotton,

that can easily be cleaned up effortlessly. When it comes to fabrics, it's

also extremely important to seek out

a gentle and hypoallergenic detergent to care for the items that touch baby's sensitive skin

.

Wash baby's items with a specially-formulated product such as Dreft, the #1 baby laundry detergent choice of pediatricians to be gentle and hypoallergenic on baby's skin that has been trusted by parents for over 80 years."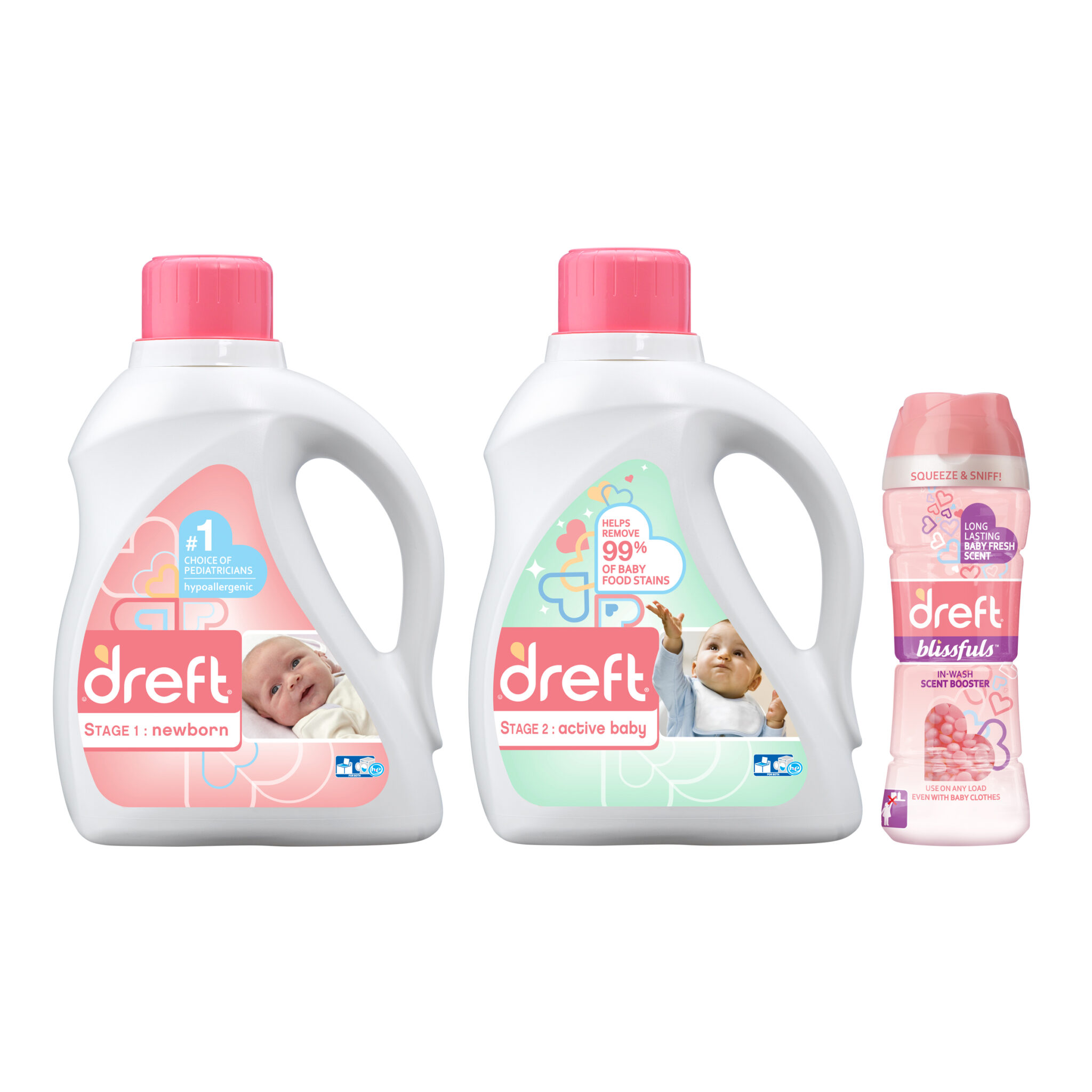 Dreft
specializes in creating quality detergents that are safe for your little one. This isn't to say their formula is weak. Oh, no! Dreft Stage One Newborn's formula is gentle on tiny baby clothes and skin while Dreft Active Baby is formulated to remove 99% of those baby food and outdoor stains. So, no matter what stage you're in, you are covered! 🙂 Personally, I am loving Dreft Blissfuls, scent boosting beads that make laundry smell divine!
Be sure to RSVP for Dreft's Twitter party on Monday, November 14
th
from 9PM-10Pm EST! They're giving away some cool stuff, including an iRobot Roomba! RSVP
here.
Enter my giveaway below for a $50 AMEX gift card and Dreft product!
"This post and giveaway were made possible by iConnect and Dreft. I was compensated for my participation in this campaign, but all opinions are 100% mine."