https://globaldevincubator.org/privacy-and-legal/ generic viagra online canada This post might include affiliate links for products that I know and LOVE!
Growing up, I went through so many phases, a punk phase, a girly phase, a quirky phase..and through all of those phases I had one struggle: Modest clothing.
Oh, there were plenty of options, just none that fit my taste, so quite frankly, I was that teenage girl who was perfectly satisfied to show too much skin.  I've been so happy to see the modest clothing movement expand recently and I wanted to share with you one of my favorite boutiques and give you a chance to win your own gift card to their store!
Simply Bliss is a boutique on a mission to reinvent modesty. Basically, they want to make modesty something that's looked at positively. The Bible verse they base their store around is Proverbs 31:25 which says, "She is clothed in strength and dignity.." Simply Bliss has a strong belief that girls don't have to show a lot of skin to be desirable, they are enough simply because they belong to Jesus.
They also donate on a regular basis to organizations that free women worldwide from slavery. I am seriously so impressed with Simply Bliss just based on their mission statement. As someone who aims to inspire women in the midst of their mundane moments, I can whole-heartedly stand behind their company! We share a common goal of desiring to see women live out their God-given identities with class, grace, and integrity.
I was even more impressed when I got my new favorite t-shirt. This soft gray v-neck is the perfect Fall staple. It's baggy enough to be modest, yet fitted enough to show that you do have a figure! It is so, so soft which is a requirement! It also is inspiring. It says, "Love hard. Tell the truth. Show Grace. Say your prayers. Surrender." I thought that was such a positive message to share with the world. I've already gotten a few comments along the lines of, "Thanks for the reminder!" This is a great way to witness to others and remind them of what really matters.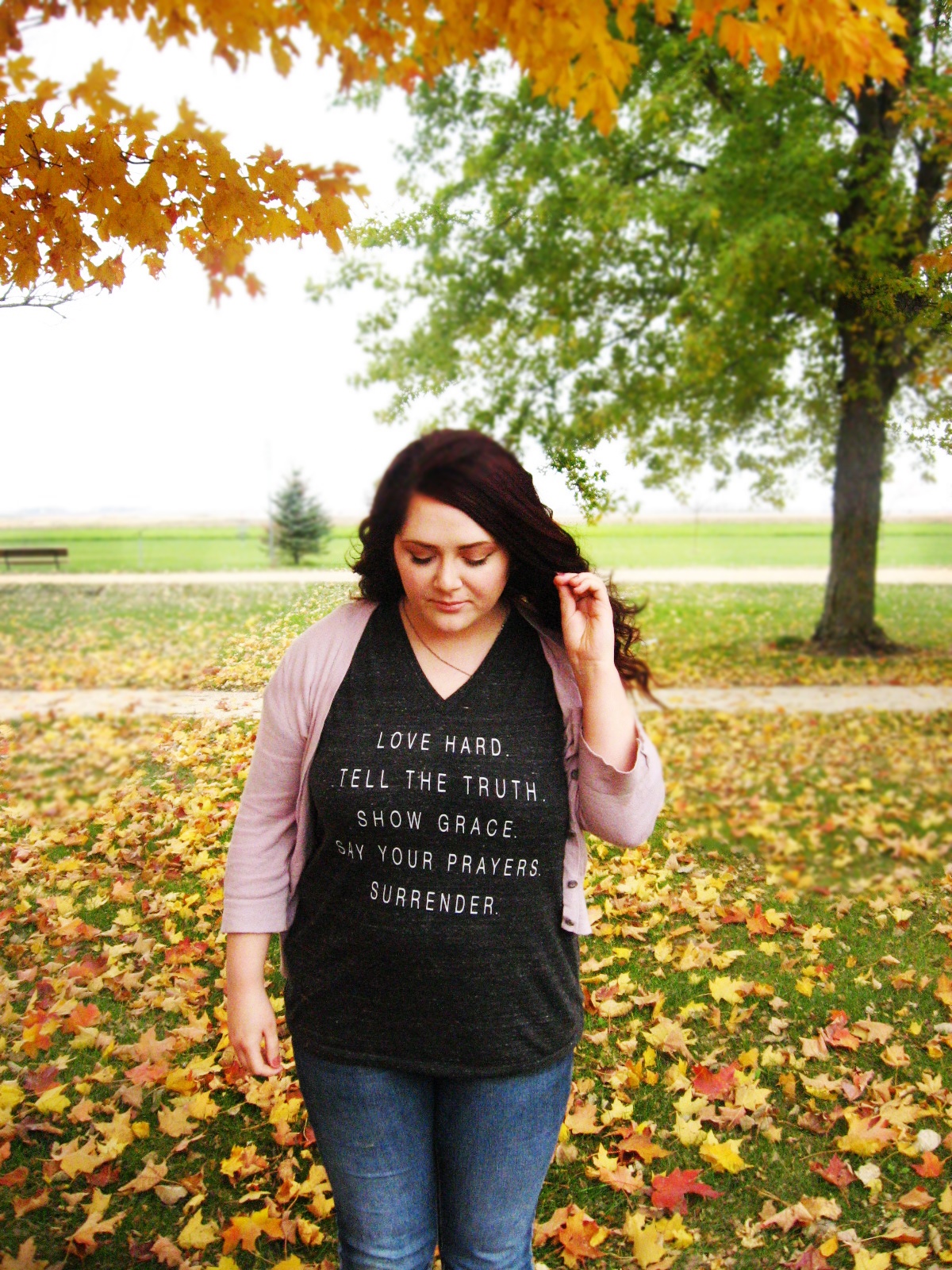 This v-neck is also easily styled for Mama life. You can pair it with a flouncy skirt and some colorful sandals for those warmer days or you can layer it under a cardigan and add some accessories and cute boots!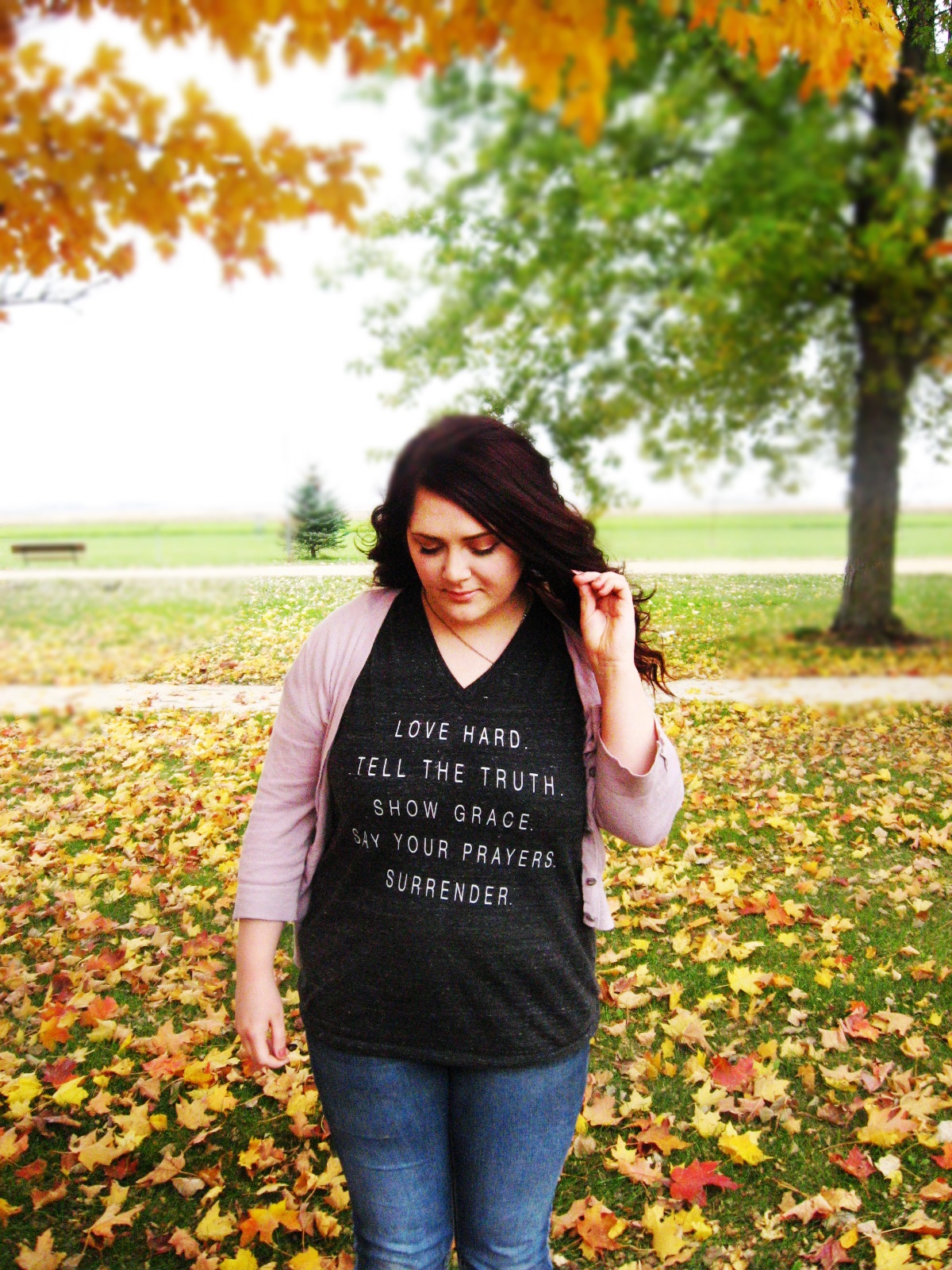 You guys, we need more companies like Simply Bliss. It's so important for women to have cute options. It makes modest dressing a lot more fun and fashionable! I'd highly recommend checking them out and purchasing an item for your sister, Mama, niece, or daughter. Not only do they sell cute graphic tees, but they also sell pants, accessories, shirt extenders and more! Their vests are absolutely adorable!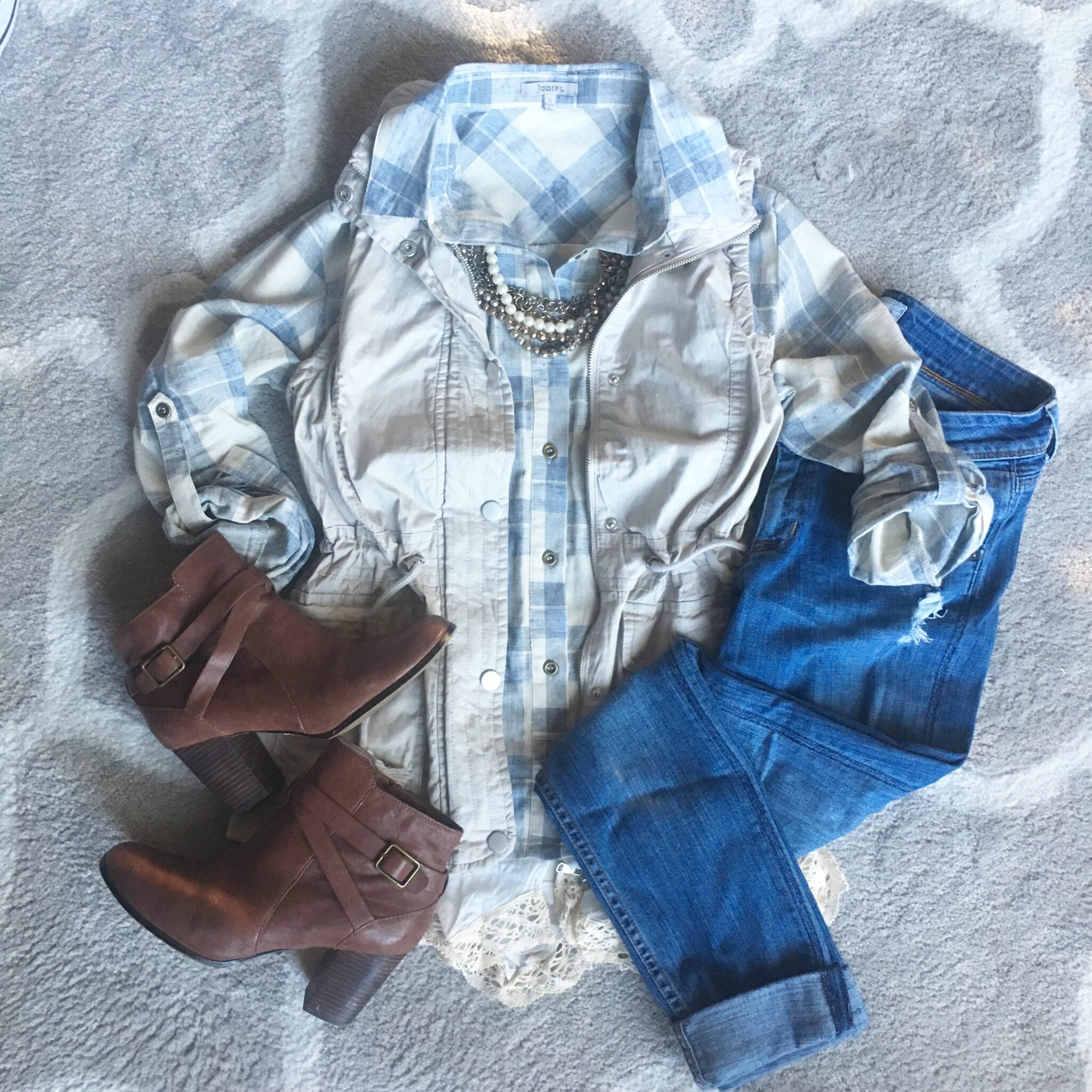 You can check out their website here, or find them on Facebook,Instagram  and Pinterest.
Simply Bliss has been so generous and has offered to give one of you lovelies a $25 digital gift card to their store! Enter below and good luck!
*This post was sponsored by Simply Bliss. All opinions are my own*