This post might include affiliate links for products that I know and LOVE!
If you're anything like myself, you've stood in front of your overflowing closet multiple times..with NOTHING to wear.
This is only possible in girl-land and it is a real dilemma.
Most of the time, it's not our fault, we just don't have a system in place to prevent it.
Cue The Curated Closet. This book is the go-to resource for creating a functional wardrobe. Anushka Rees gives you all the tools you need to figure out what your personal style is and fill your closet only with the things that fit that vision. Consider it the Kon-Mari method for clothes. 🙂
I was so in love with how the author taught me how to master the difficult art of creating the perfect color palette. I usually stick to neutrals, so it was exciting to get out of my comfort zone! I found quite a few problem areas to correct, including the area of quality vs. price. I generally go with the cheaper option, but now I see why that's not always the best idea.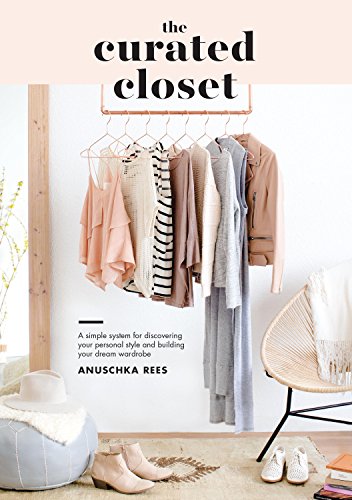 If you're still trying to define you personal style, pick up this book. You'll learn so many tricks to make the most of your clothing budget, you'll end up spending less on clothes than you ever have before and best of all? You'll love every single thing that's in your closet.
* I received thsi book for free in exchage of my honest review all opinions are my own