This post might include affiliate links for products that I know and LOVE!
I've been following People of the Second Chance's website/blog for quite awhile now, so when I saw that Mike Foster was writing a book..I was pretty stoked.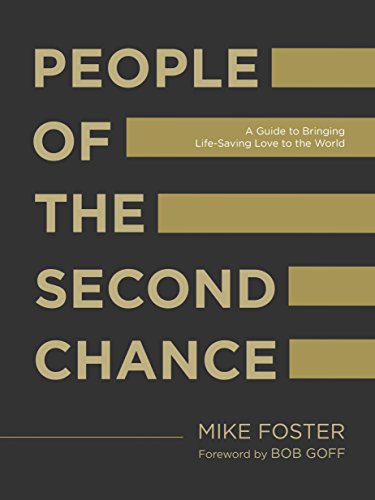 People of the Second Chance completely wrecked me. In a good way. Through this book, I learned how to own my story. The good and the bad. I learned through Mike's transparent story-telling that my story matters, that I matter. That I have what it takes to love others ferociously because I am loved ferociously.
This book isn't for those of us who have it all together, but rather, for those of us who are on the fringes. Those of us who have a few scars and the horror stories that match, who have made a few mistakes, who have been wronged and who have felt out of place.
People of the Second Chance is doused in Grace. Grace for others, grace for ourselves. Through the stories in this book, you'll learn what it means to radically give everything you have for others to have a second chance at life. You'll be inspired to show others love in ways that you never dreamt. You'll learn how to overcome your past pain and be brave in telling your story.
Mike gives us all the courage we need to live with ourselves and others. He is real, he is open, he is brutally honest and he is "one of us". You'll fall in love with his writing style, how every word is written in love.
Simply put, you'll close this book prepared to give yourself and others a second chance.
I was given this book for free in exchange of my honest review. All opinions are my own