This post might include affiliate links for products that I know and LOVE!
There are so many gift ideas for Moms. Flowers, chocolates, expensive perfumes. Those things are all awesome, but sometimes..a Mama just needs a little practicality! I wanted to show you how to create a gift basket that is perfect for a new Mama. This gift is perfect for those first few post-partum days, or even to take to the hospital. Customize the basket with little extras that fit your Mama's personality. Practical doesn't have to be boring, and I think this gift basket really shows off!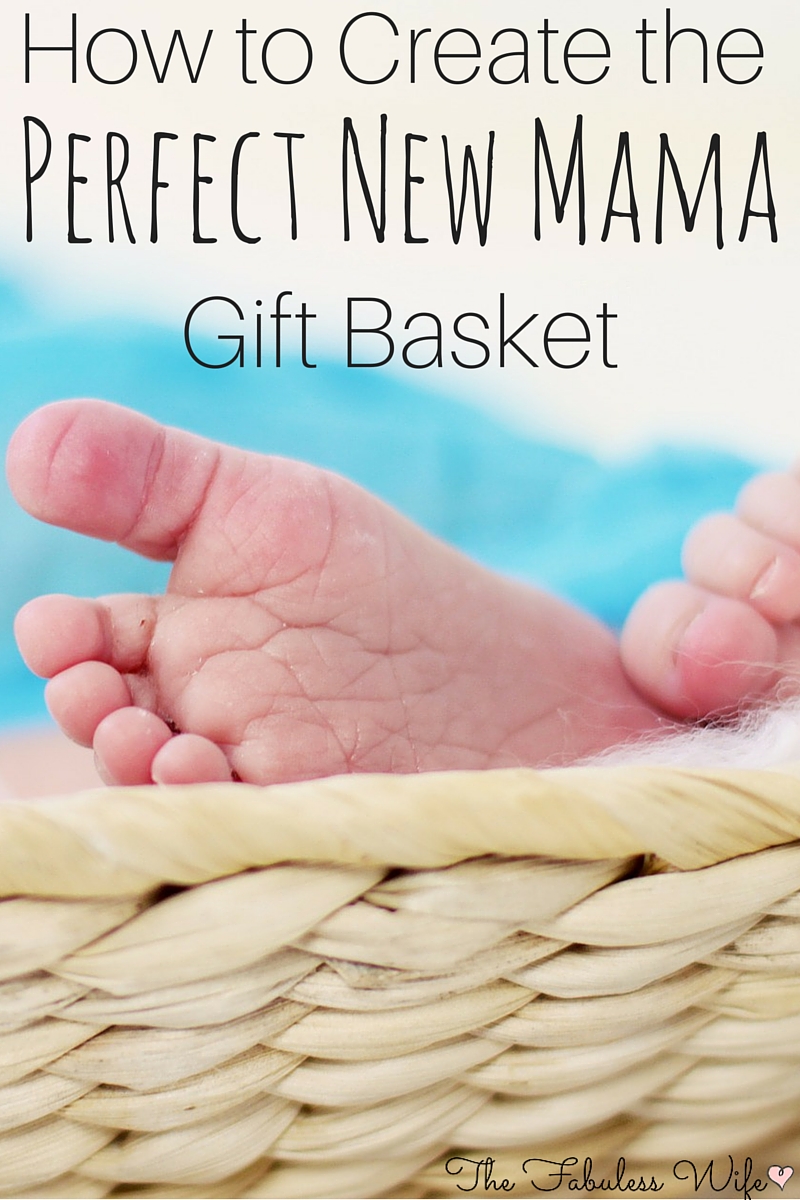 Here are a few things to fill your basket with:
Arm & Hammer Truly Radiant Clean & Fresh Toothpaste
This is an awesome new toothpaste that really works. When it's hard to remember if you've brushed your teeth, it's nice to have a toothpaste that starts whitening immediately. The flavor is also great without being overpowering. I'm such a huge fan of spearmint! My teeth feel like they've had a deep clean without leaving the house. This is such a practical item, but it's actually one of the things Mama's forget the most before heading to the hospital! You can learn more here.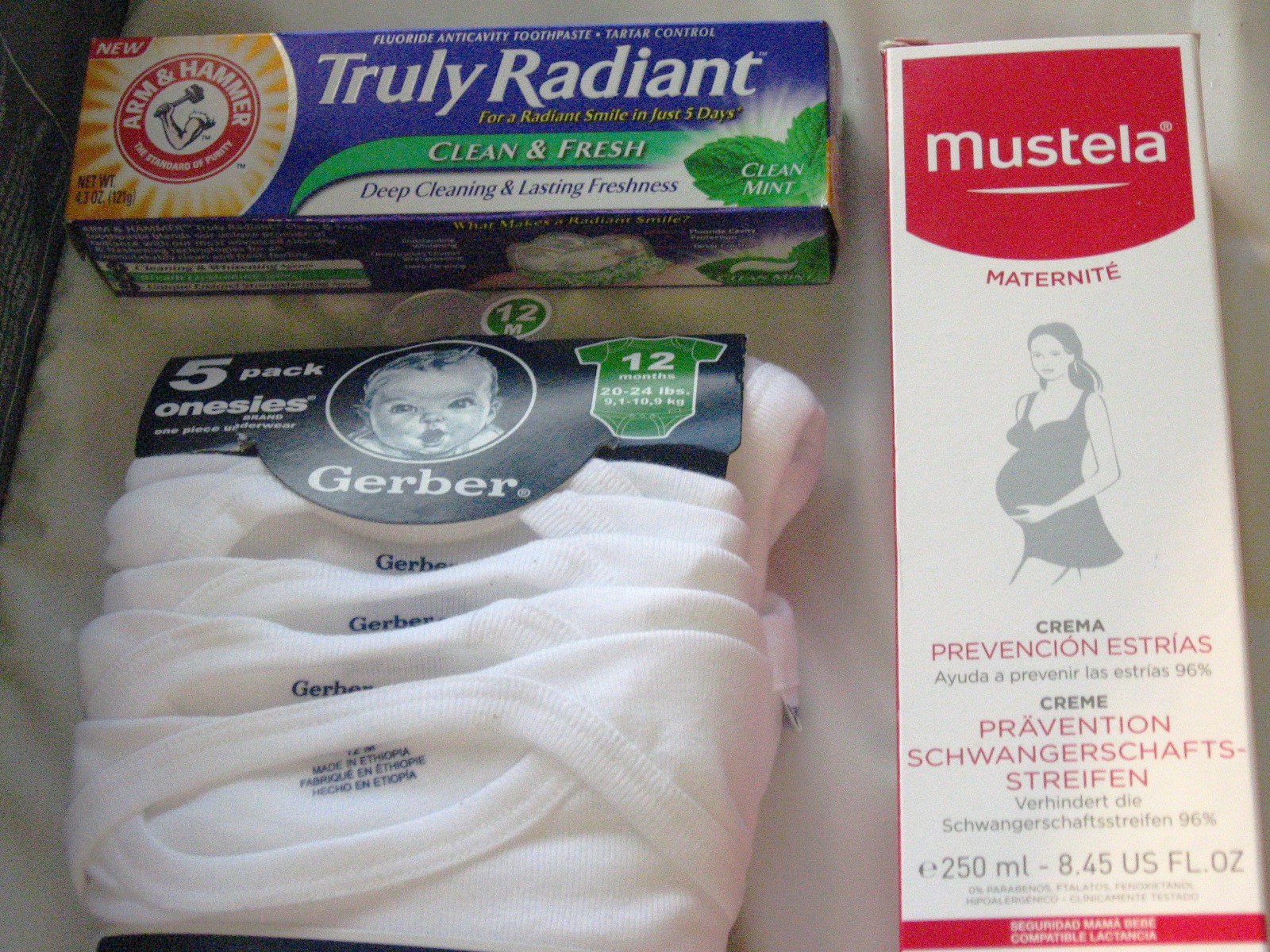 Mustela
®

Maternity Stretch Marks Prevention Cream

This is a luxury item that a lot of Mama's wouldn't buy for themselves. I personally hesitate to purchase a stretch mark cream because I never know if it's actually going to work or not. Who wants to waste money only to see no results? This is the one stretch mark cream I've found that works and doesn't break the bank. It's just for new and expecting Moms. The not-greasy formula actually helps prevent stretch marks naturally. The ingredients are all natural and they are even safe for breastfeeding. Mustela is offering a special deal for my readers. You can purchase this stretch mark cream here and receive 20% off your entire purchase with the code "MustelaBabbleBox". The offer ends on May 15th, so make sure you take advantage of this before Mother's Day!
Gerber's Childrenswear
Gerber childrenswear
is such a classic and for a good reason! The white onesies are perfect for layering on cold days or for wearing alone on extremely hot days. There are so many adorable prints that make the cutest outfits. It's so easy to wash and dry them and they come in all sizes. I absolutely love the versatility of Gerber Essentials. It's basic, yet stylish! This is where you can really customize the gift basket. For a boy Mama, choose rough and tumble prints and for a Mama to little ladies, go all out with pink! There's also a special coupon to help you save money!
Check it out here.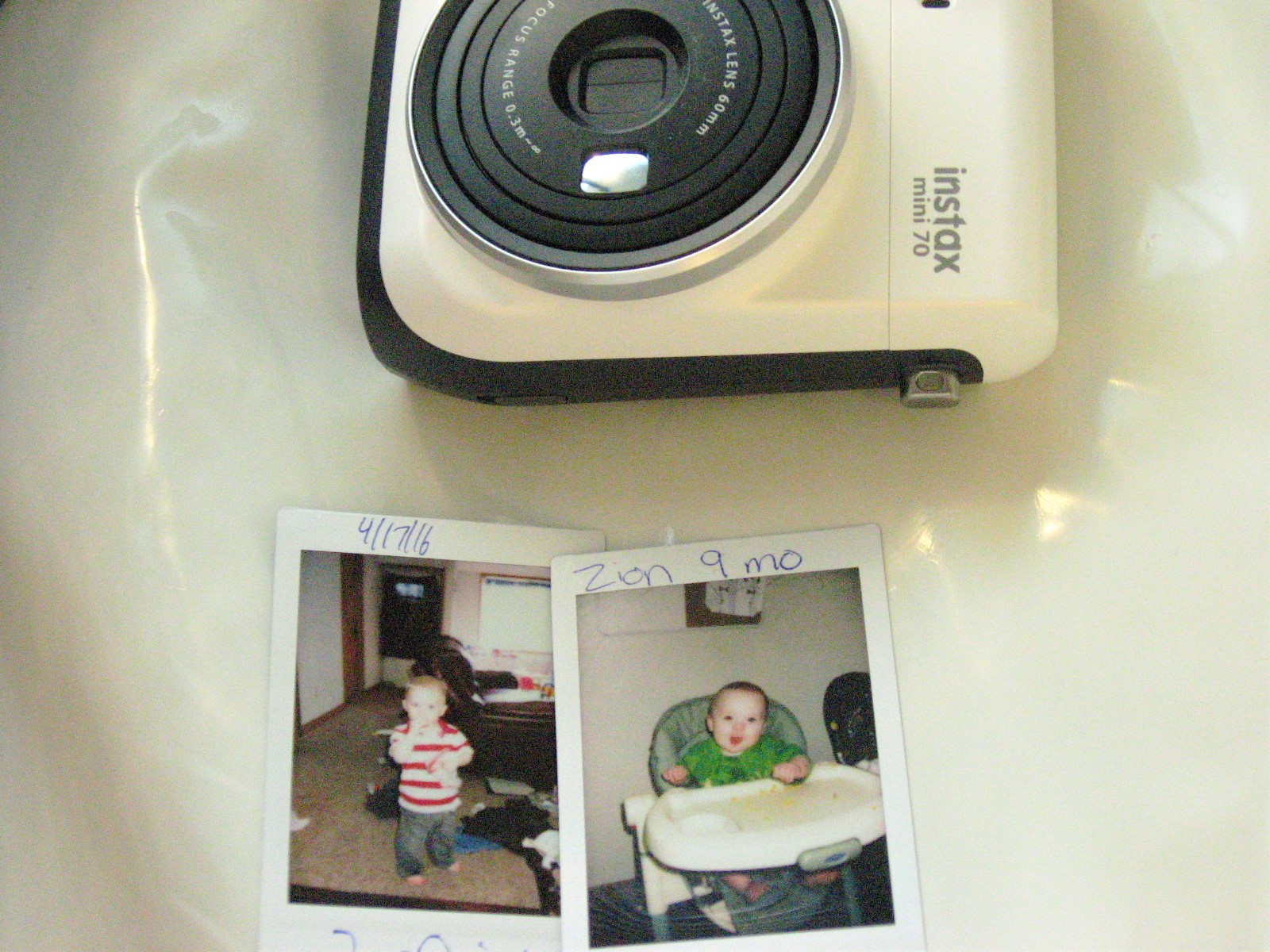 FujiFilm INSTAX Mini 70
What new Mama doesn't like taking pictures? You can go old school with this camera. You don't have to wait to have physical copies of your photos with the FujiFilm INSTAX Mini 70. The images are just as clear as if you'd taken them on your cell phone. There's something special about physical copies of pictures and I love being able to snap in the moment. I've done so many cool craft projects with the pictures I've taken with my INSTAX Mini 70 and I have so much more on my to-do list! Plus, this camera fits perfect in any diaper bag. This vintage style camera has a great modern day feature that I totally fell in love with: Selfie Mode. Selfie Mode automatically adjusts the lighting so my selfies with my tinies turn out perfect. Learn more about the camera here.
Sesame Street Naturals
 This new line is just the cutest! I wanted to feature three items from this collection that I'm loving. The first is their "B is for Bubble Bath". It's tear free which is great for babies. If the Mama on your list has toddlers, they'll love being able to "help" with the bottle that's perfect for tiny hands. This bubble bath has shea butter and aloe, which left my tots skin feeling super soft. Plus, what baby doesn't love bubbles?
Tip, Tummy & Toe 2-In-1 is a great smelling body wash. I'd include this item in a basket for a Mama of a toddler. My little guy loves being able to help wash himself and I don't have to worry about the drama of soap in the eyes. This is an all in one product, so you can use this on bodies and hair!
Chubby Cheek Balm is like a lip balm on steroids. It protects all those sensitive areas like lips and cheeks. The balm is 100% natural and free of petroleum, so toddlers can apply it themselves. Seriously, you guys, most of the reason I love this line is because my child can't accidentally poison himself. 🙂 Peace of mind is the best gift you can give a busy Mama!
 
Boudreaux Butt Paste
I noticed that the smallest thing can set off a diaper rash in a little one. Diaper rashes make for a miserable baby, which makes for a stressed out Mommy! I love Boudreaux Butt Paste because it is the best fast acting diaper rash cream I've found. It doesn't dry babies skin out and it heals right on contact. Their slogan, "Kick Some Rash", is not only witty but true! It's also available in three different strength levels. Original helps create a barrier against wetness and speeds up the healing process. Maximum Strength Formula is there to do double-time and my favorite cream, "All Natural" has beeswax and aloe to soothe skin naturally. I'd recommend adding all three to your gift basket! Purchase them
here
.
Other Additions Can Include..
Cute hair ties, dry shampoo, scented body products for Mama, chocolate, a fun DVD, an adult coloring book, colored pencils, gift certificates to purchase eBooks, and takeout gift cards.
What items would you include in a new Mama basket? 🙂
This post is sponsored by BabbleBoxx.com on behalf of Single Edition Media.