This post might include affiliate links for products that I know and LOVE!

"This post was sponsored by Think About Your Eyes as part of an Influencer Activation for Influence Central. I received compensation as a thank you for my review."
Taking care of yourself allows you to be the best you can be, not only for you but also for those that you take care of. We hear a lot about taking care of our physical health, mainly our weight and energy levels. I wanted to remind you of an area of your health that you may have forgotten- your eyes. Your eyes are what you use to see the world, read, watch movies and so much more. It's important to not neglect these special gifts!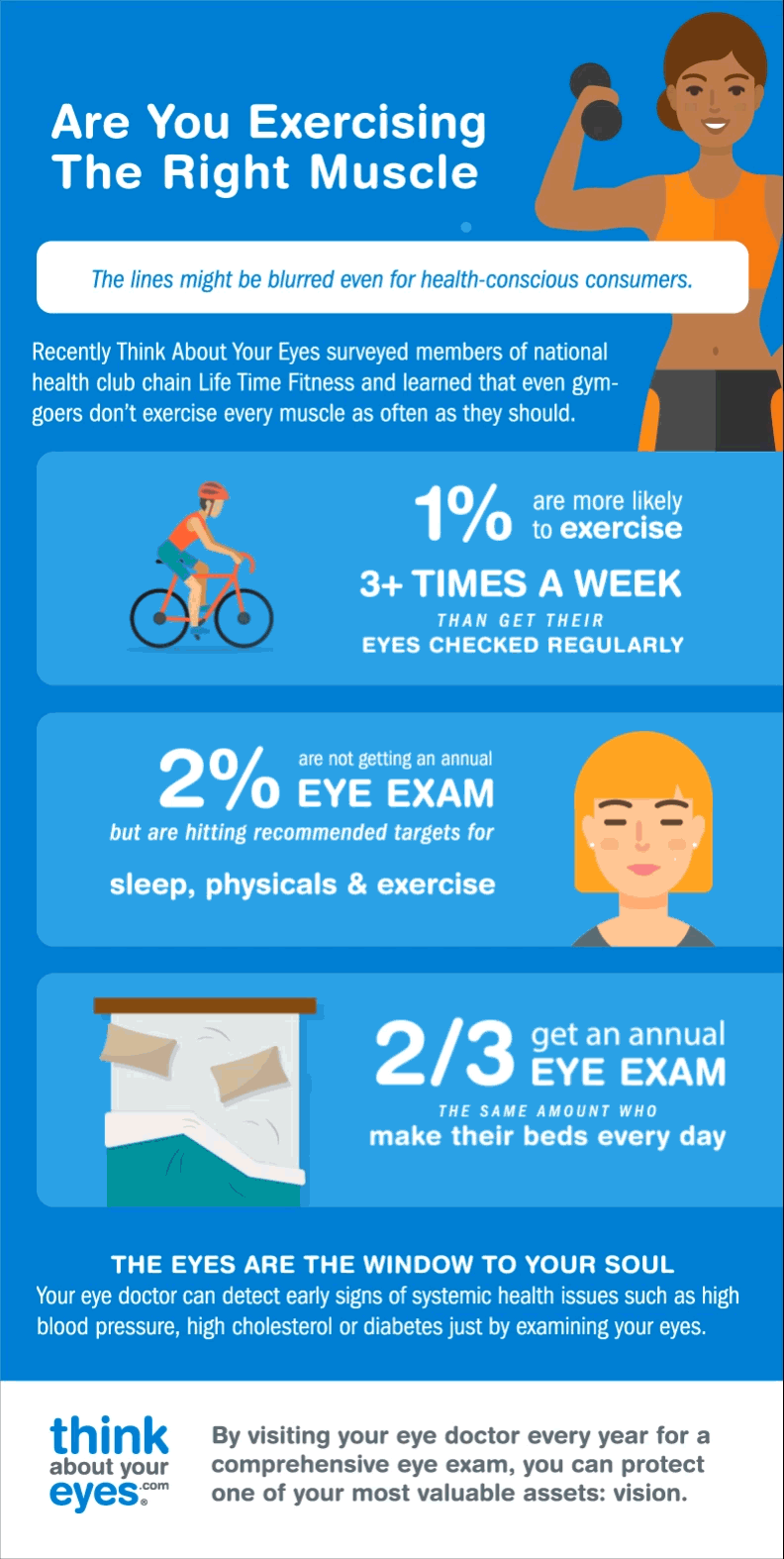 Think About Your Eyes is a national campaign that brings awareness to how important the health of your eyes really is. Their goal is to encourage you to get your eyes checked out annually so that your eyes are as healthy as possible! Think About Your Eyes recently surveyed members of the fitness chain Life Time Fitness and found that a lot of the gym members have neglected their eye health, even though they are obsessed with their body's fitness! Just like your arm and leg muscles, your eyes need regular care as well to maintain their maximum performance.
As someone who thinks about Bank contact lens pricing almost all the time, I know the importance of a yearly eye exam. The graphic below shows statistics that really shocked me! I had no clue that eye exams are so easily forgotten, did you?
It's important to get an annual eye exam so that you can stop any potential problems as early as possible. Eye problems that are detected early are most likely to be reversible! If you don't know of any eye Doctors in your area, Think About Your Eyes has created a great resource to help you locate eye care professionals near you. 
Do you go for a yearly eye exam? What difference has it made in your life?