over the counter viagra This post might include affiliate links for products that I know and LOVE!
"I participated in an Influencer Activation on behalf of Influence Central for Weleda. I received product samples to facilitate my review and a promotional item to thank me for my participation"

I've been on the lookout for a natural diaper rash solution. The chemical-filled creams I had been using left my little ones skin dried out! 

I was happy to get the opportunity to try out Weleda's Calendula Diaper Rash Cream and was hoping it would be different than other creams I used. I've heard great things about this cream, which is only natural seeing that it's Weleda's best selling product! Weleda did not disappoint! 

Weleda came at the perfect time since my oldest son was in the middle of a painful diaper rash. We rarely get rashes, but when we do they are super bad! I use cloth diapers and cloth wipes to help reduce the chances of rashes, but we still have our moments!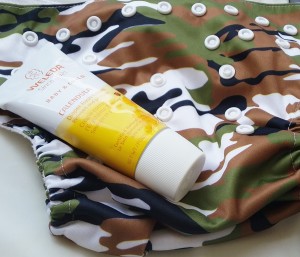 As you can see from my picture below, there are very few active ingredients in this diaper rash cream. That's always a good sign in my book! Calendula extract is known to reduce irritation and soothe redness while still letting the skin breathe. Weleda actually grows the flowers in their own gardens and they also use fair-trade beeswax to help protect little ones skin. Babies skin is FIVE times thinner than adults, so it needs all the protection it can get! I noticed that my son's skin was still super soft as opposed to flaky like other treatments leave it.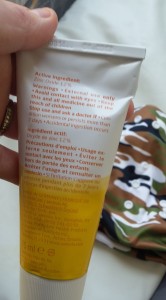 Weleda can be used safely with cloth diapers, which was such a win! It also was developed with the help of German midwives who have a firsthand knowledge of what babies need. If your little one has sensitive skin, this is the perfect product for them because it contains no chemical fragrances or dyes.

Want to win your own prize pack? Enter below! <3
Weleda Giveaway
*I-C will randomly select 15 winners from all program entries and will handle fulfillment of the winning prizes.