This post might include affiliate links for products that I know and LOVE! By using these links, you help support my blog and give me the opportunity to create awesome free content as I receive a small percentage of each purchase. Please know that your price never changes and that every opinion expressed is my own! Thank you for your support! 🙂
This Pineapple Salsa is pretty to look at but tastes even better. It's the perfect Summer staple to have around the kitchen because it really adds something extra to "E" meals, particularly those with a Mexican flair. It can be a challenge to get "E" meals in sometimes, but this salsa makes things a little more exciting.  Have a spoonful on your bean and turkey tacos, eat it with your baked blue corn tortilla chips, put it on an "E" friendly salad, or even top some salmon with it. It's a pretty versatile condiment. 🙂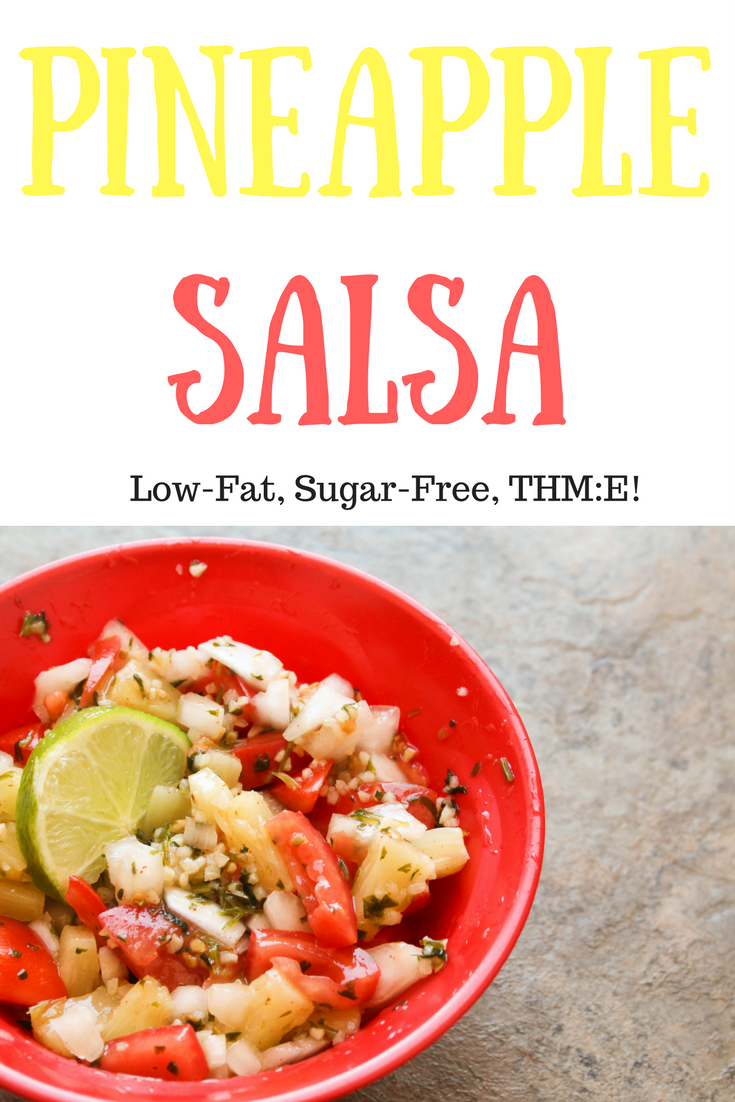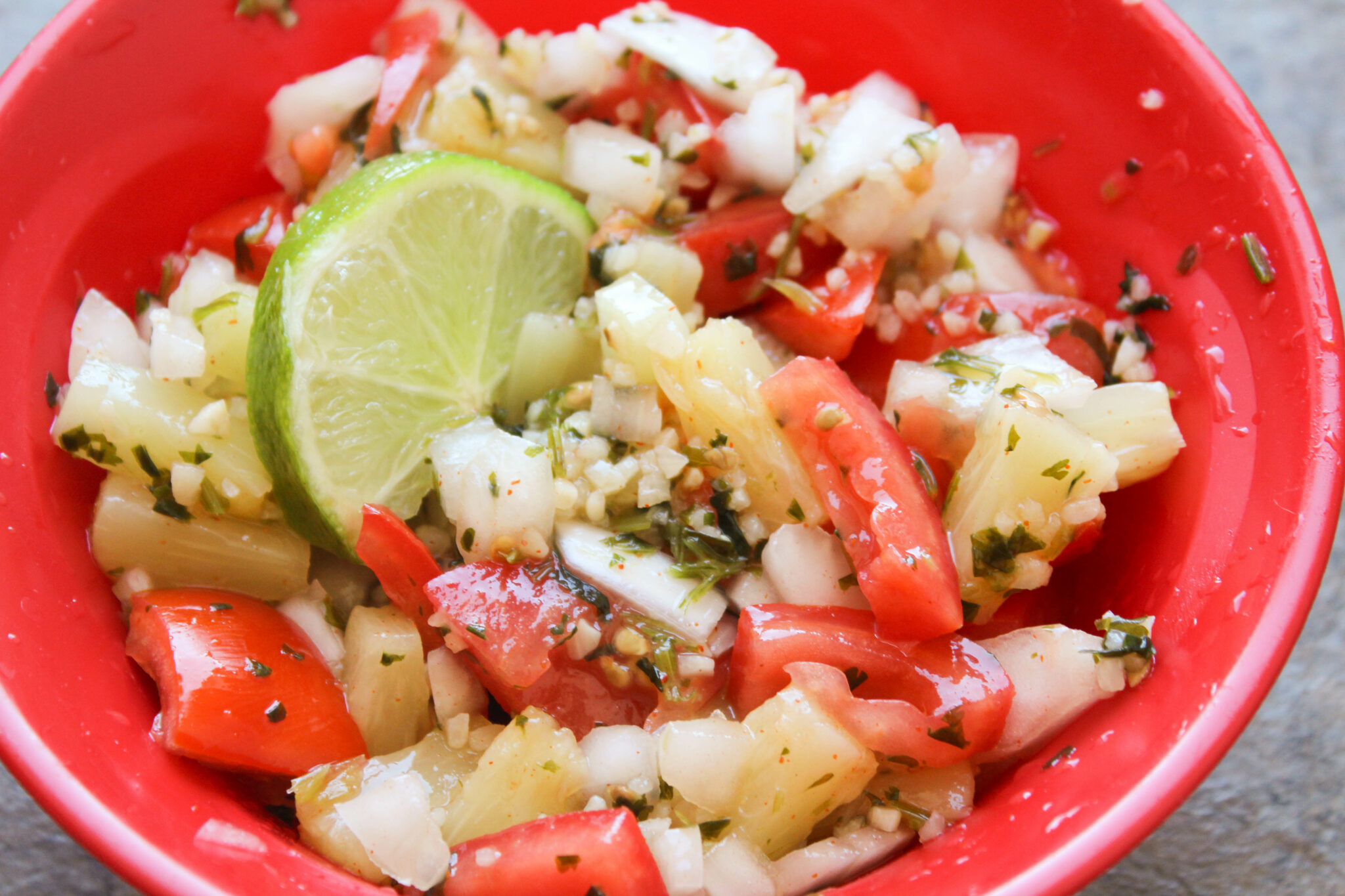 This salsa is easy to make. If you like chopping things and feeling like your on the Food Network you'll love the prep work. This salsa actually has no jalapenos. It gets its bite from the tiniest bit of cayenne pepper and the onions. This makes it a mild salsa with just a little heat. If you like a little more spice, feel free to dice a jalapeno and add it to the mix. This salsa is a great make-ahead item for the week. I think it gets better as the juices marinate together.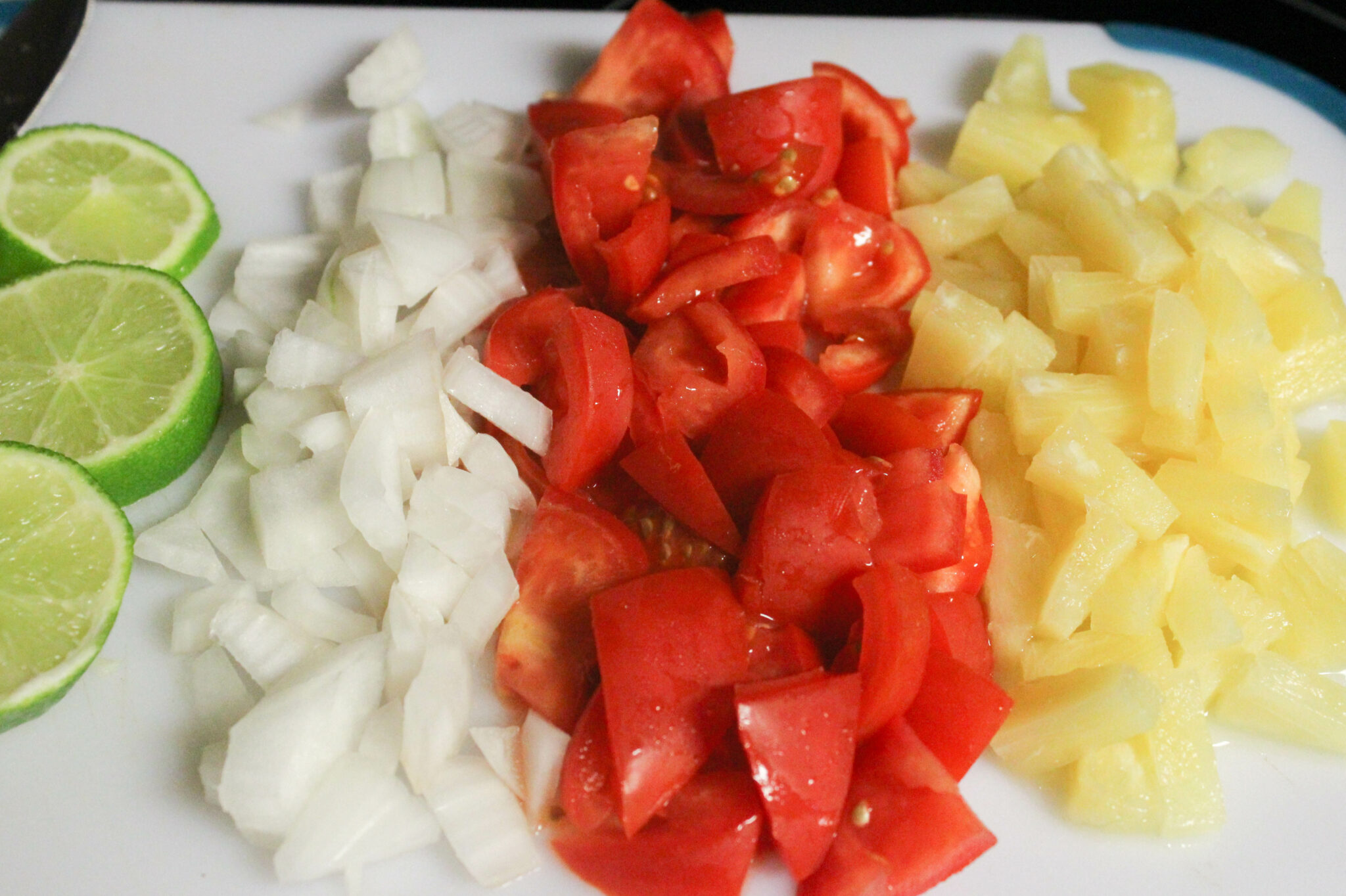 This recipe makes about 1 1/2-2 C of salsa.
Products from Amazon.com
‹
›
Chop the tomatoes and onion. Add to a large bowl with the pineapple, garlic, cilantro and cayenne pepper. Slice a lime in half and squeeze over top. Enjoy!