This post might include affiliate links for products that I know and LOVE! By using these links, you help support my blog and give me the opportunity to create awesome free content as I receive a small percentage of each purchase. Please know that your price never changes and that every opinion expressed is my own! Thank you for your support! 🙂
Overnight oats have been such a lifesaver this Summer. What's easier than mixing a few ingredients, putting it in the fridge and waking up to a nutritious breakfast? Not much, friends. Not much. I've been playing around with different combinations of overnight oats and besides my Blueberry French Toast Overnight Oats, these Cinnamon Roll ones really take the cake. I personally only eat cold overnight oats during warmer months (weird because I'm an iced coffee all year 'round girl!) so I HAD to come up with at least one more variation before my overnight oat season ends. 🙂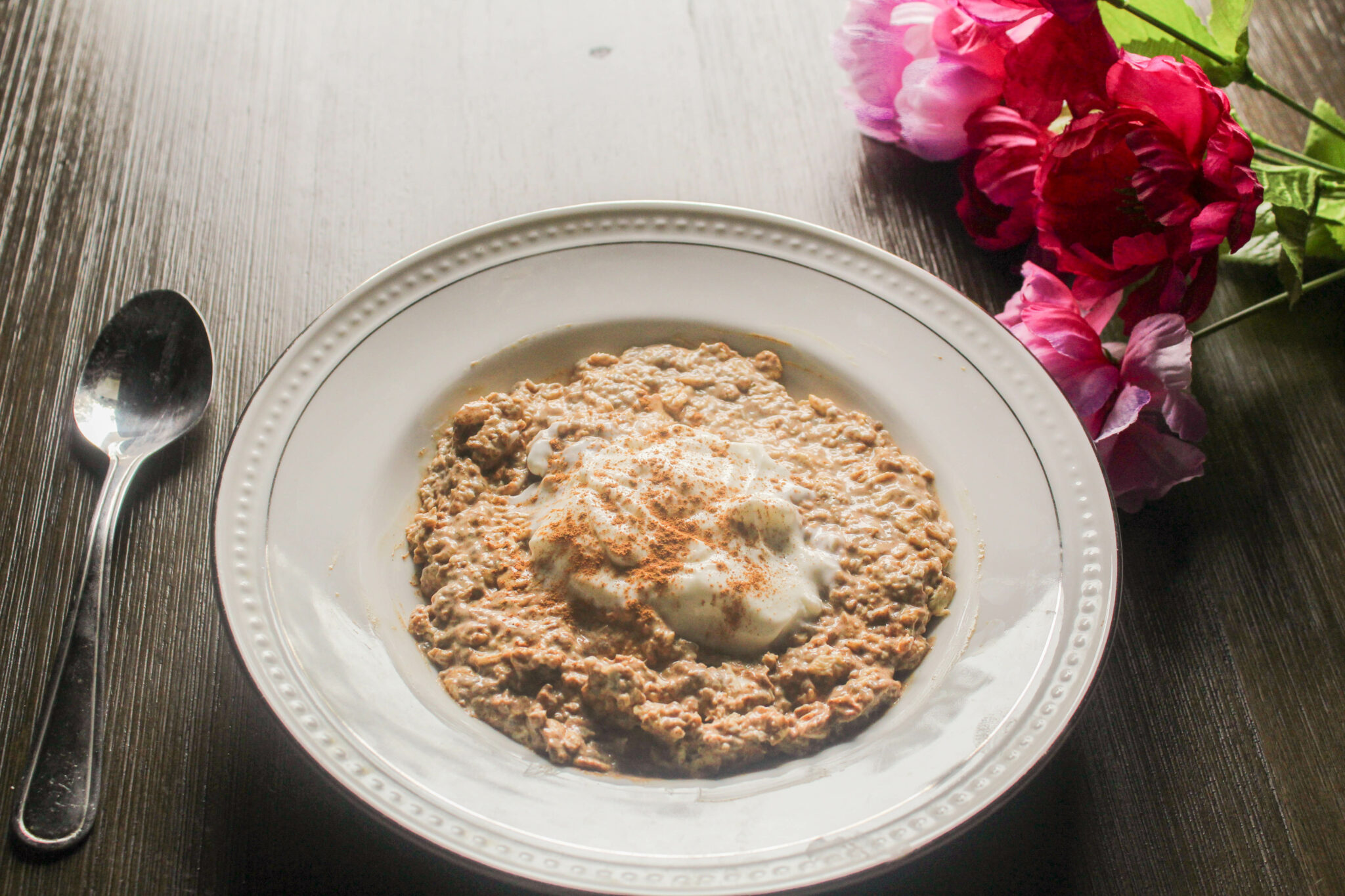 I made this recipe similar to my hot Cinnamon Roll oatmeal, adapting it for overnight oats. The result is an almost pudding like texture with all the flavors of a cinnamon roll, without all the work. I find that this breakfast is satisfying thanks to all the protein that the Greek yogurt has. I like to triple this recipe and have enough for a few breakfasts. This recipe is single-serve, however. If you're feeling fancy, feel free to make the optional Greek Yogurt "icing" to really amp up this recipe.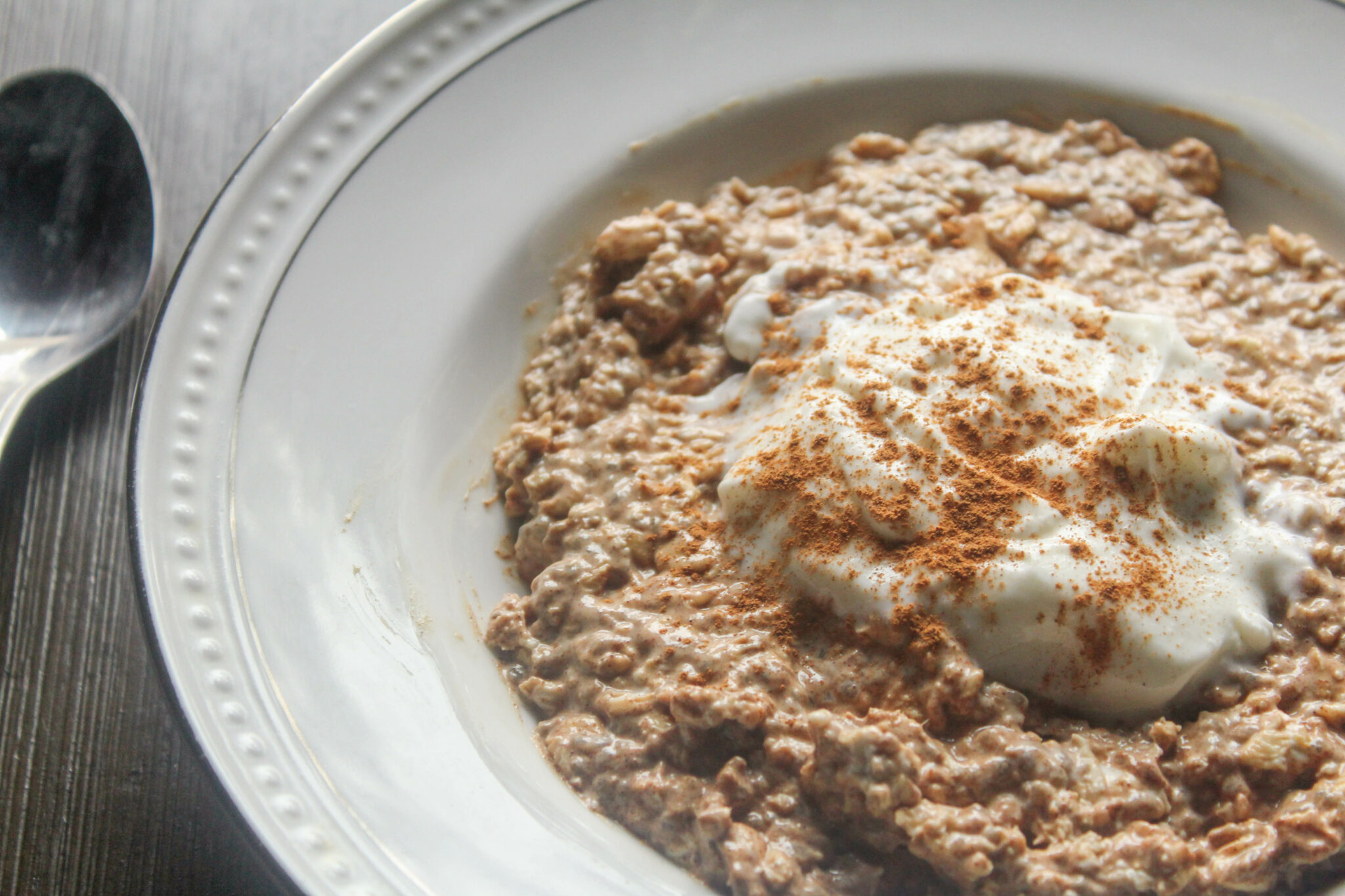 Mix all ingredients and place in the fridge overnight.
Mix all ingredients and spread over top of oats.