This post might include affiliate links for products that I know and LOVE! By using these links, you help support my blog and give me the opportunity to create awesome free content as I receive a small percentage of each purchase. Please know that your price never changes and that every opinion expressed is my own! Thank you for your support! 🙂
What's better than chocolate covered strawberries?
Umm, not a lot in my opinion. This torte will crush those cravings. I think this is a great dessert to make for date night. My man thought this was so delicious! I think I'm adding this to my Valentines Day menu. 🙂
This torte is very simple to make, yet it looks like you spent hours on it. It has a light crust that balances out the rich chocolate filling perfectly. It's topped with a strawberry reduction that truly makes it unique. Don't let the word reduction scare you, this is easy as pie. Easy as torte? Whatever, enough with the Mama jokes. Let's cook!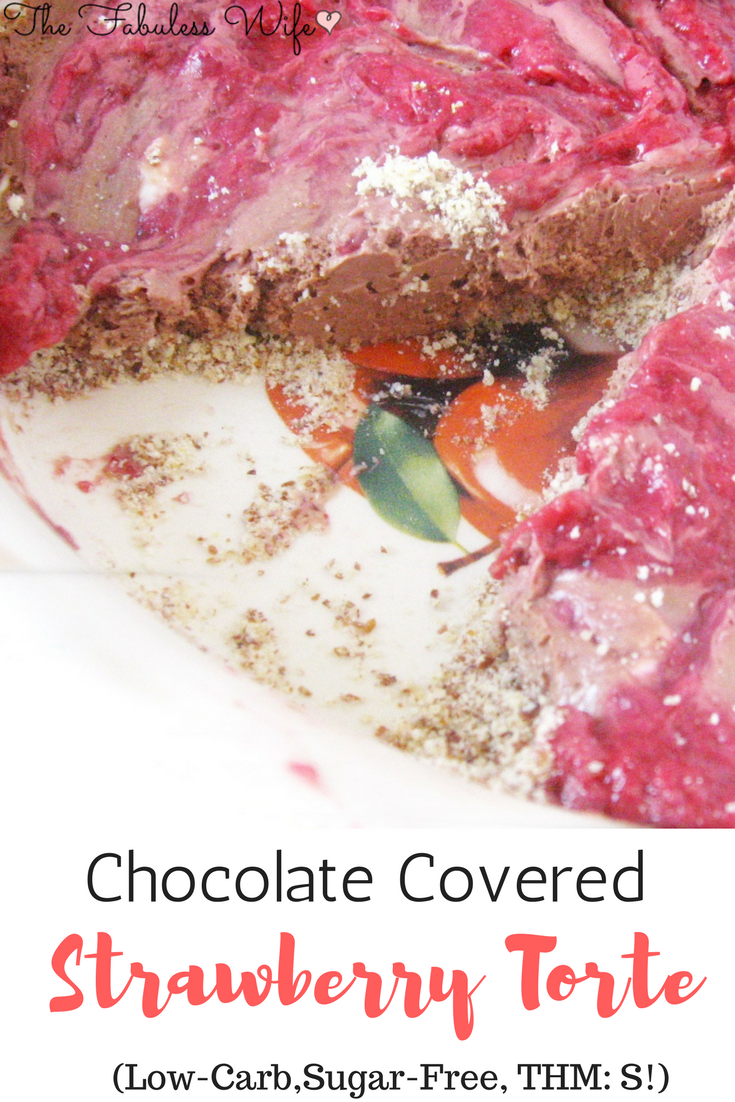 Combine all ingredients and press in the bottom of an 8-inch pie pan. Bake at 350 degrees for 15 minutes. Let cool.
Whip all ingredients together until fluffy. Spread over cooled crust.
Bring all ingredients to a swift boil. Reduce heat and let simmer, stirring constantly until the mixture is thickened. Cool. Spread on top of the filling, swirl with the chocolate filling and refrigerate for 1/2 hour. *You could also freeze this for an hour for a frozen treat