This post might include affiliate links for products that I know and LOVE!
My husband and I have been LOVING our monthly at home dates from Date Night In. Date Night In curates a unique date each month for you and your partner. This month's date took us out of our comfort zone, but it ended up being a great bonding experience.
The theme of this month's date was "Blind Date". I'll admit, we were a little bit iffy when we looked at the contents of the box. We weren't really sure what to expect! This date was spent mostly blindfolded and included activities that revolved around listening to your partner, following their directions and communicating effectively.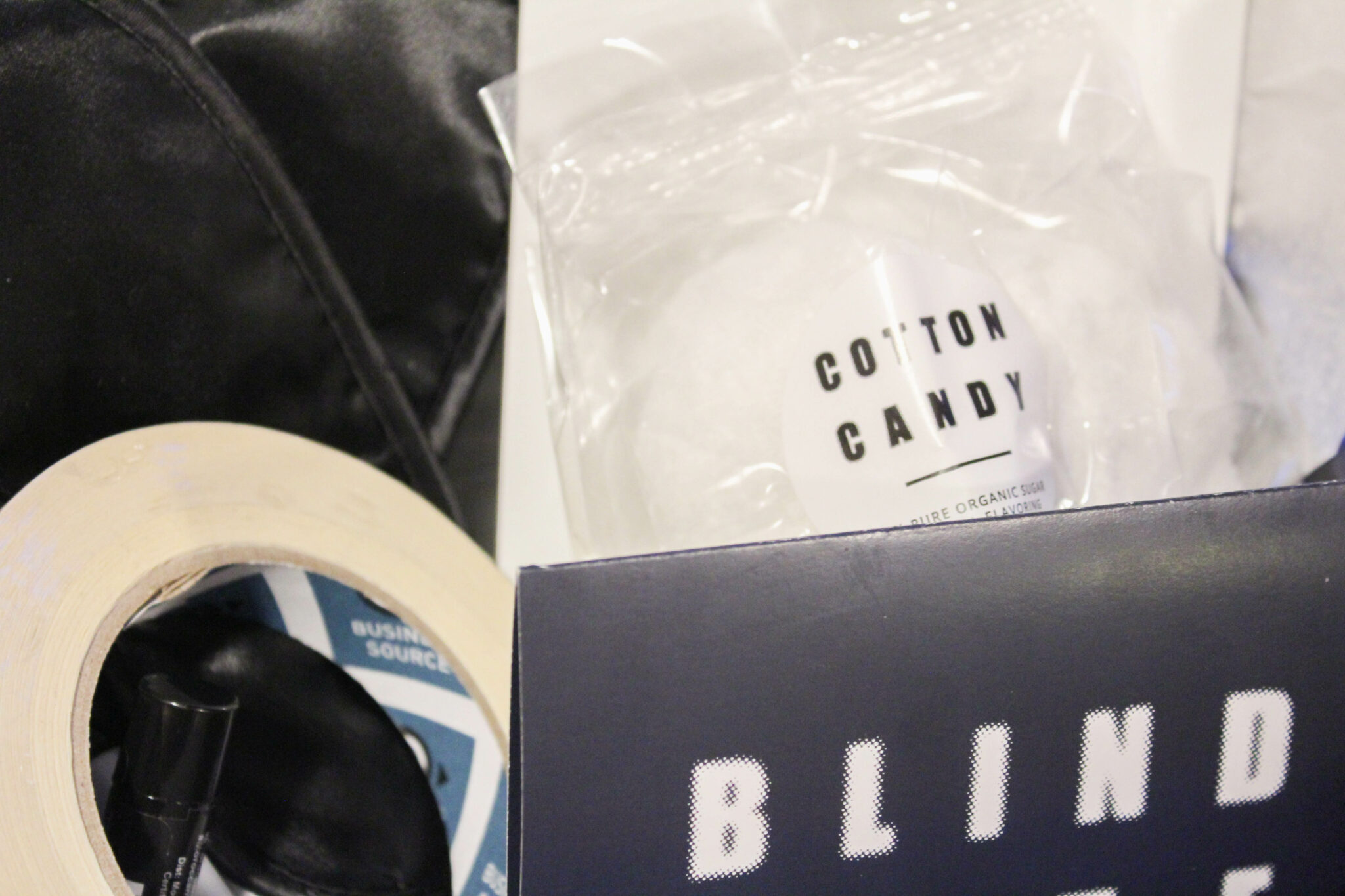 Our marriage weaknesses lie in other areas, but Nathon and I are usually pretty good at communicating. Our marriage is a "best friends first" relationship, so we don't usually let things like work or even being parents get in the way of our relationship. While my husband is quieter,  we are both opinionated and LOVE to have debates over political and social issues, so this was right up our alley!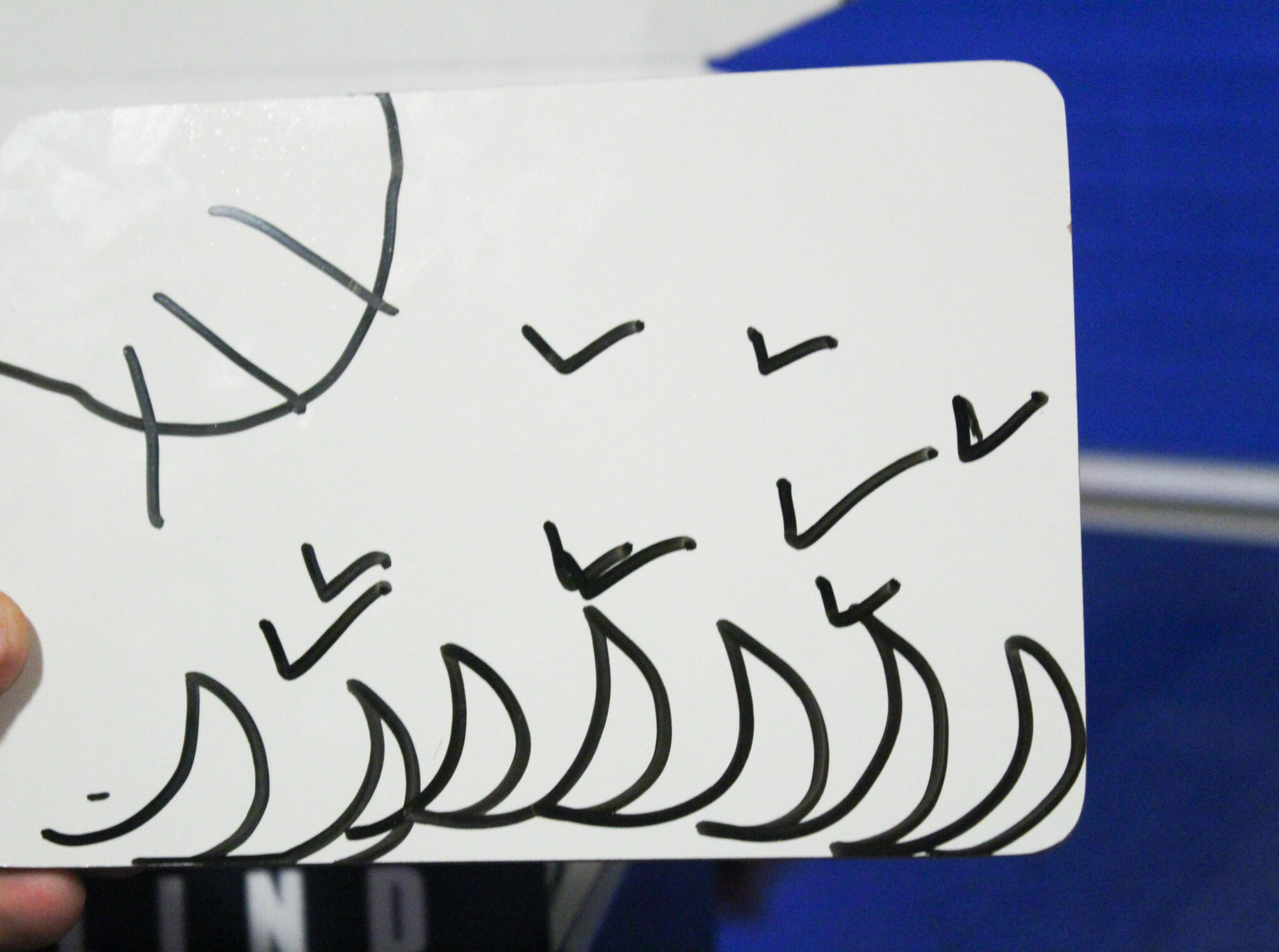 The unique part of this date is that the directions were given over an audio track! This was something totally different than we had ever experienced. First, I was blindfolded and creating my own drawing, then Nathon dictated what I should draw and I blindly followed his lead. We had so much fun laughing at my interpretation of his beach scene!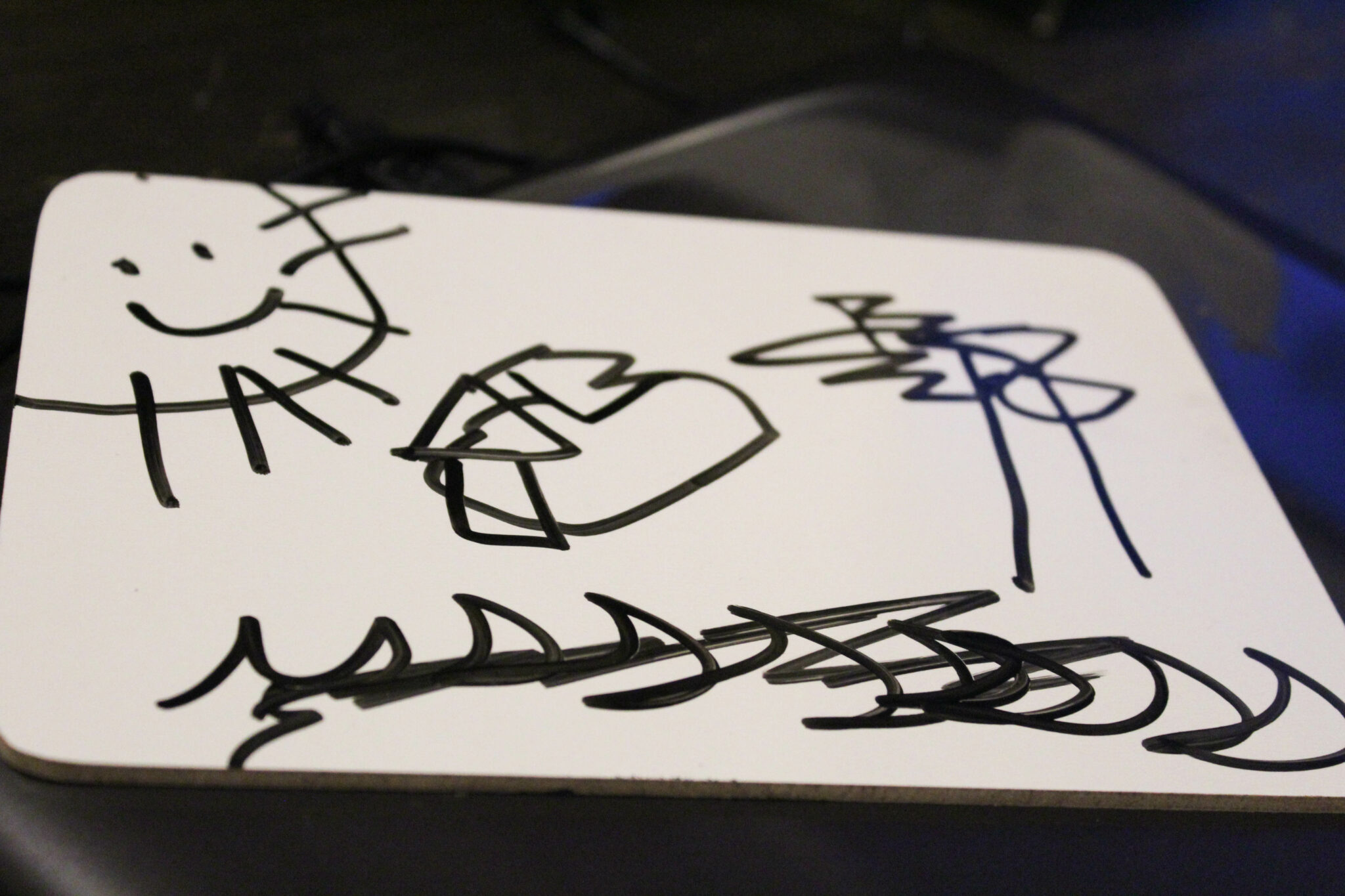 Then, we created an obstacle course for each other and followed the other person's directions to get through. This was pretty interesting because my husband's idea of directions involves words like 90 degrees and East, while my directions look more like, "Left! Right! Two steps!".
My favorite part of this date night was our discussion questions. We answered them all blindfolded, which was supposed to help us focus more on each other's words. Both of us agreed that this was our favorite part of the night! Even if you're communicating well, sometimes things like appreciation and personal likes fall by the wayside. It was so sweet to hear the things my husband likes about me and it made me love him even more (if that's possible!) to remember his great qualities.
In our town, a babysitter, nice dinner, and a fun activity would cost around $75. Date Night In Box subscriptions start at just $34.99. For busy parents, this would make a great gift! 🙂 They also have a faith-based version, which I think is super-cool and a great way to build your spiritual life together.
What do you think? Would this date be something you'd go for?
*This post was sponsored by Night in Boxes. I received this date box in exchange for my honest review. All opinions are mine.