This post might include affiliate links for products that I know and LOVE!
I received this product for free from Moms Meet (momsmeet.com) to use and post my honest opinions. Compensation for this post was provided and this page may contain affiliate links.
I love using olive oil in my cooking and even my baking. It gives sauteed veggies a wonderful flavor and when used in a marinade, it really helps tenderize meats. I use it in my salad dressings as a pure fat source. Olive oil is one of the best things that you can add to your diet..when you choose the right one. The Flavor Your Life campaign is debunking popular myths about olive oil as well as sharing some awesome authentic brands. I've learned so much through their organization!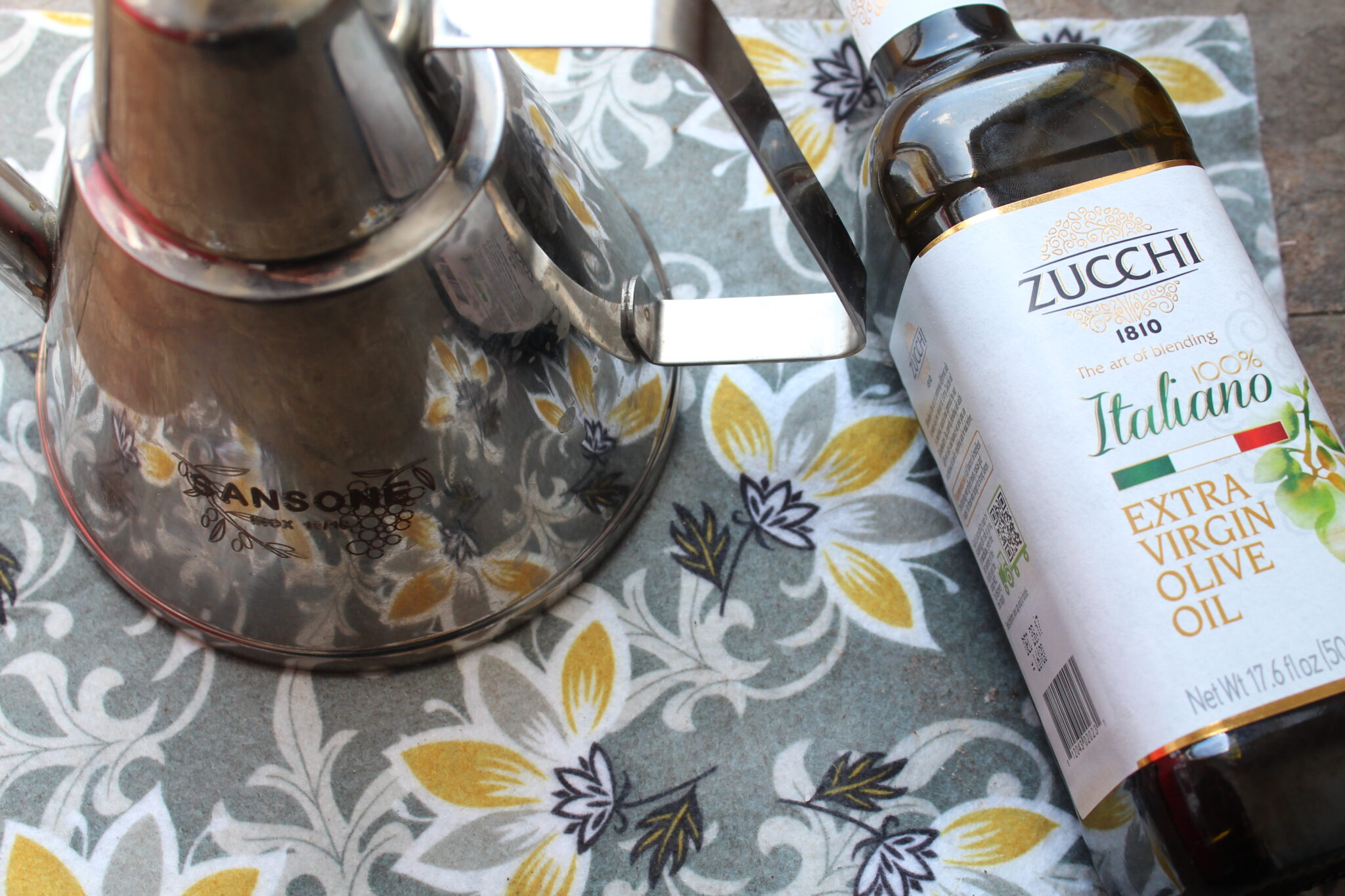 I was sent a bottle of Zucchi Italiano 100% Extra Virgin Olive Oil and I'm completely sold on the importance of choosing a better olive oil. European olive oils are made with more love because the olive tree is highly revered. Their standards for oils are also much higher, leading to a better quality of oil. I noticed that Zucchi's olive oil was so much smoother. It smoked less than a normal oil would when sauteeing and the flavor was subtle, not strong as with other brands. The color was also a beautiful dark green as opposed to a light yellow. The scent was also more delicate which was welcomed when cooking. I felt like this oil complimented, rather than overtook the other flavors.
EVOO can be a great addition to your daily diet. It has a smoking point of 400 degrees, so you can use it to cook virtually anything. If you follow the Trim Healthy Mama way of eating, olive oil is highly recommended. To keep your oil in the best shape possible, store it away from the stove in a cool dark place. Consume it within 6 months of opening for the best results.
Want to learn more about the Flavor Your Life campaign? Check out their site , Facebook or Twitter.